E is for Entertaining: House Warming Party!
I do not know many interior designers that don't also love to throw a great party.  I hosted one this past Thursday at IBB for STAR Children's Charities with an ode to their Winter Ball theme  "The Magic of the Orient Express".  It was a fabulous time!  We had European inspired food & drinks from 6 different cities along the Orient Express.  I'll fill you in more about it later.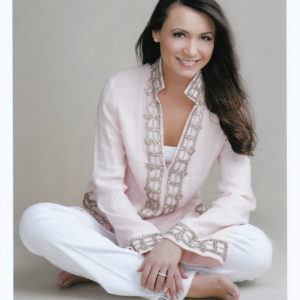 Today, my friends, you are in for a really big treat!  I have asked my fabulous friend Kimberly Whitman (the quintessential Hostess with the mostest!)  to give us her best tips for throwing a house warming party.  An obvious expert in this field, Kim is the author of 4 books (The Pleasure of Your Company, Tablescapes, The Wedding Workbook & Dog Parties) & has made numerous national & local television appearances providing her tips from party planning to spring cleaning.  She also hosts a radio segment for 103.7 every morning on the Gene & Julie show.  Known for being devoted to her community & social events, Kim brought the RSVP social calendar to the on-line world in 1999.  Today it is the "Go-To" place to get all of the info regarding Dallas County  & Collin County's social & charitable events.
So, grab & pen & take note on how to throw a smashing soiree that your friends will be raving about!
Hosting a Housewarming Party is a great way to introduce your old friends and family to your new home as well a wonderful way to meet your new neighbors!  Moving into a new home or completing a renovation can be exhausting but it is a very momentous occasion in anyone's life!  It should be celebrated!  Here are a few simple tips to host the perfect Housewarming:
1. Timing an event like this can go one of two ways.  You can either decide to wait until your home is completed and the boxes have been unpacked (give yourself at least a month!) or, if you are simply too excited to wait, host a moving day party or construction party!  I was once invited to a demolition party that was an absolute blast!  Our friends wanted to build a new home so they emptied the home on the property, gave out construction hats and hammers and told everyone they could go all out in hammering down walls and destroying the place!  It was a blast!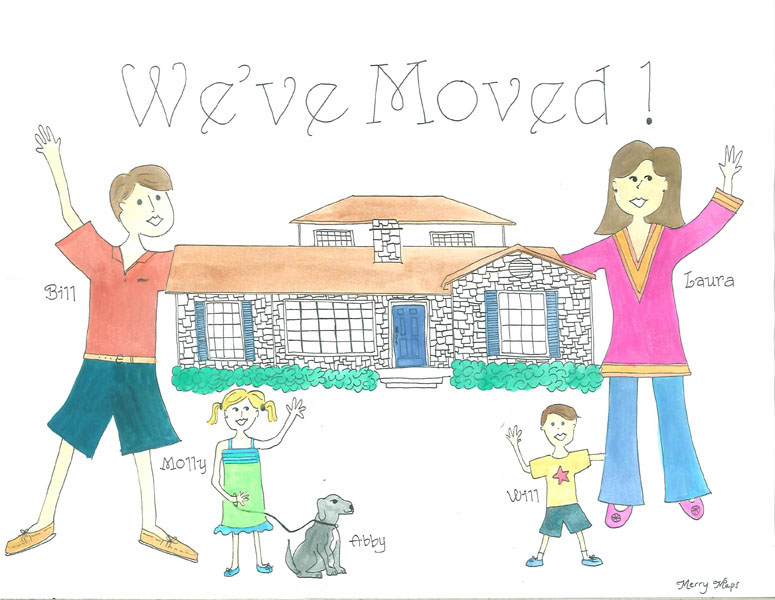 2. When sending out the invitation, be sure to include a map as it is often the first time your guests will be coming to your event.  I love the adorable maps that are custom created by Daley Harris at www.merrymaps.com.  They are so precious and you will be able to use them for all of your future parties!
3. A casual come-and-go open house is the best format for a Housewarming Party. It is easier for guests to drop by at their leisure and celebrate with you at your new digs.
4. If you are hoping to show off your renovations or interior design skills, frame a "before" photo in each of the rooms.
5. Keep your decor simple.  Lovely little floral arrangements that complement or enhance your decor are the perfect choice.
6. Set up a self serve champagne and white wine bar near the entrance.  Avoid red wines or any cocktails that could stain your new carpets and fabrics!
7. Instead of a big buffet in the dining room or kitchen, set out small trays of bite size foods in each of the rooms of the house.  As your guests wander, they can pick up a nibble in each room.  Be sure to provide napkins and a place to throw them away in each room. That means you could need up to ten napkins per guest so be prepared!
8. If you are a guest, take a gift.  I like to take something for the home such as a new candle and a cool set of matches or a design or entertaining book.   My book, Tablescapes: Setting the Table with Style would be the perfect choice ;-).
9.  If  you are a host, provide a party favor for your guests.  I love the labels and tags from www.myownlabels.com.  Check out their recipes and ideas for great suggestions and be sure to share your new address on the label so that you friends will be guaranteed to record it in their address books.
Thank you Kim!  What wonderful tips & advice!  Now we are all set to show off our homes to our friends with a fun house warming party.  Be sure to check out her books!  Tablescapes is one of my favorites.  The photography makes you feel like you are part of the gorgeous atmosphere depicted in each setting idea.   My daughter absolutely loves the Gingerbread House featured in her Holiday Dessert Buffet party.
For more tips form Kimberly Whitman, follow her fabulous blog!