Cynthia Rowley "Truck" Show
It was a trunk show like no other.  Last night I had the very fun privilege of co-hosting the Cynthia Rowley "Truck" show with my good friend Shelly Rosenberg at her gorgeous home in Dallas.  You know I love to throw a party & entertain.   I think I've found a new friend who shares in that passion & perfectionist attention to detail.  The party was a blast.  We were invited to peruse Cynthia's fabulous new Spring line & shop 'till we dropped while sipping champagne & cocktails by Firefly vodka.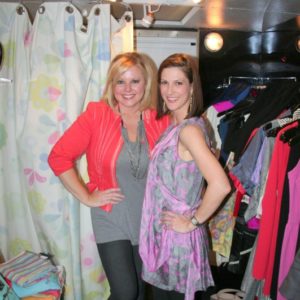 Me with my co-hostess with the mostest, Shelly!
The eye catching fashion boutique on wheels
You see, the genius marketers behind Cynthia Rowley decided it would be fun to convert an old DHL delivery truck into a fashion show/boutique on wheels.  The Truck travels all over the country bringing the stellar style that Cynthia is known for to private homes & swanky shopping areas.  Shelly & I had met Cynthia while on a design trip in New York last November.  After expressing our enthusiasm in hosting the truck show, we were thrilled when they called & told us they were heading to the Big D!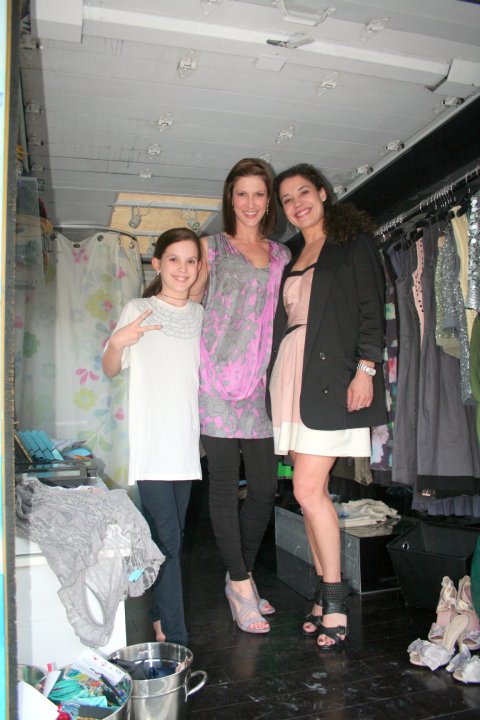 Shelly's daughter, Shelly & Amy from Cynthia Rowley (have you ever met a truck driver this cute & stylish?  She is such a doll!)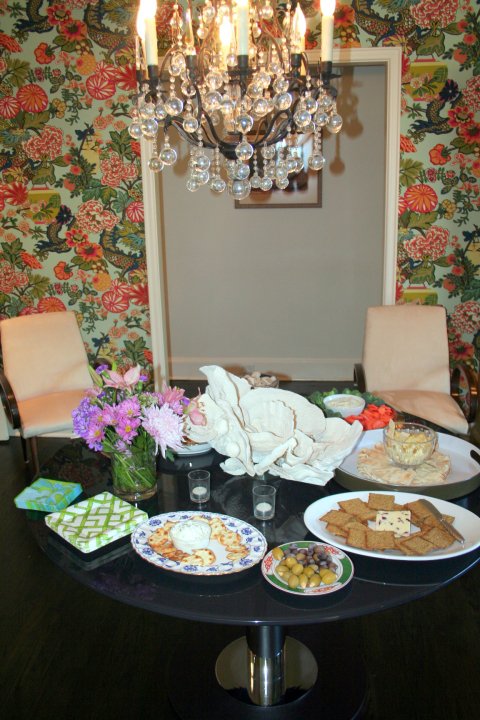 Although Shelly & I have become fast friends over the last few months, I had never been to her home.  Let me tell you ~ it's nothing short of amazing!!!  This fellow designer & fashionista's home is as stylish as Shelly herself is in person.  I also realized that, like me,  she also shares an obsession with cocktail table books.  Above is a photo of her to die for dining room complete with hand blocked wallpaper from Schumacher.  We set up goodies & munchies for the guests to enjoy in there.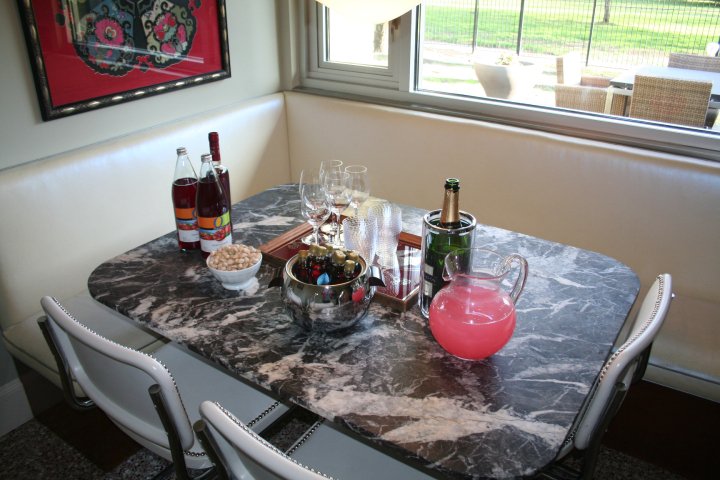 The drinks were set up on the kitchen table.  We served Firefly Vodka "Arnold Palmer's", white wine & Pomegranate champagne cocktails.  I'm really hoping I can talk Shelly into writing a guest blog post for us with an inside peak at her fabulous abode.  What do ya think girl?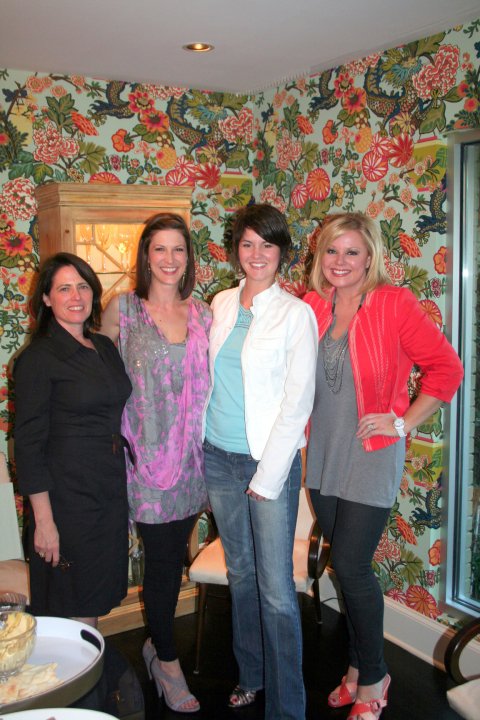 A few of our fabulous guests:  Holly Haber, Shelly, Nicole Cullum Horn, & me.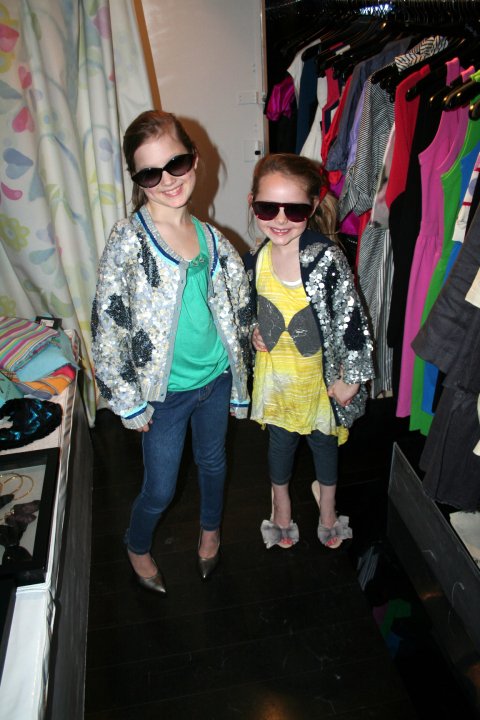 Our future fashionistas.  Shelly's daughter & my daughter loved every bit of Cynthia's spring collection.  They put outfits together & tried to persuade us to buy them ~ LOL!  Very cute girls, but I think your days of wearing designer duds are still ahead of you.  Bravo on the outfit selections, though!  The sequin cardigan that Shelly's daughter (left)  is wearing was my absolute favorite piece & Shelly actually bought the one that Jaylie is wearing.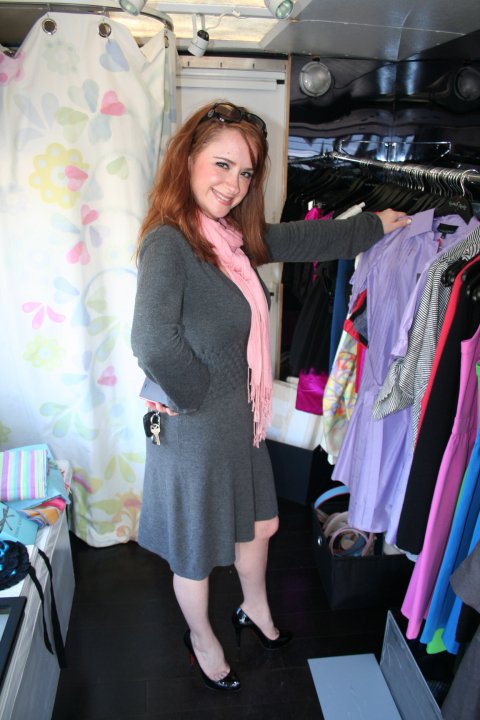 My always fashionable friend Molly Nolan taking a peak inside the boutique.
A HUGE thank you to everyone who came last night!  We also want to give a big shout out to Cynthia Rowley for being such a rockstar in the fashion world & continuing to give us fun, flirty, feminine designs to jet set the world in!  And, of course a huge hug for my fabulous friend Shelly for being such a wonderful co-hostess!