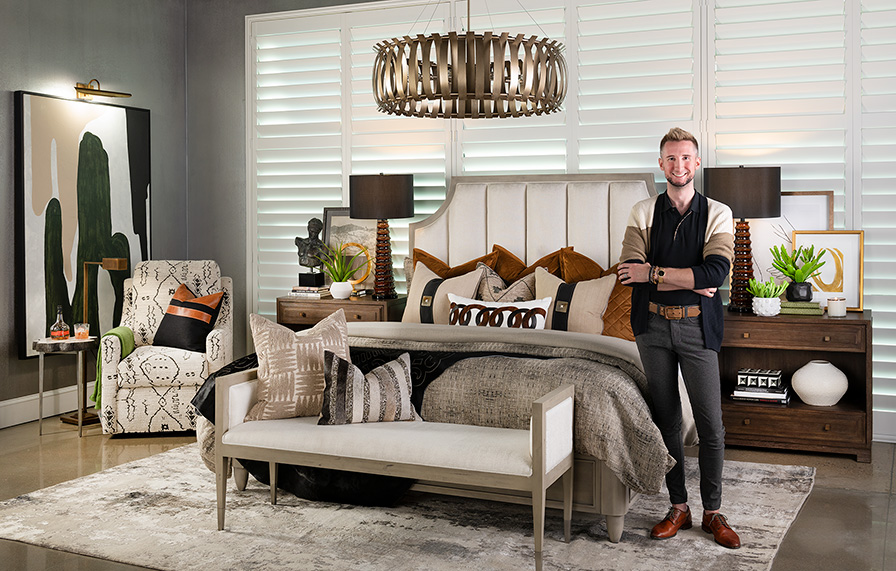 While it's still a little toasty to turn over the closet with the fall wardrobe, it's right on time to start bringing those fall layers into your home! Each spring and fall, I do a deep clean on rugs, upholstery, ceiling fans, baseboards, and the list goes on. After I've pulled everything off and taken it out, I always get inspired to come back with something fresh!
I always preach about investing in classic timeless pieces, and like so many of my colleagues and clients, I have a full secret stash of accessories I swap out periodically! Whether you have a "Monica Closet," a "Narnia Cabinet," or just a hot mess of goodies you hide from your significant other, it's time to pull out those fall favorites!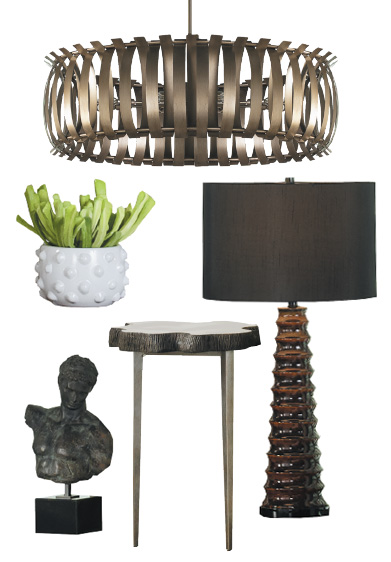 In my house, the cooler weather seasons are all about blending textures to create visual warmth and coziness. Faux fur throws, mohairs, and cut velvets have always been staple pieces, but as of late, I've fallen in love with hair on hide accents, embellished leathers, and who doesn't love a good shearling! These less conventional elements present a less conventional and more updated approach than what we've seen in years past but still leave you a lot of play space.
When I started with this space, it was filled with soft blues, greens, and greys, but by simply swapping out the bedding to feature some richer tones, adding a camel coverlet, and then splashing in some fun tribal and embellished moments, the space felt completely different. Tucking the black hide with laser-cut embellishment in with the duvet was the icing on the cake and provides that unexpected element that would be insanely fun in any space!
Other easy updates can include seasonal botanicals and layering smaller art pieces with richer color tones over more neutral pieces. Just remember, when it comes to fall layers, less is rarely more!