Wine & Dine Restaurant Design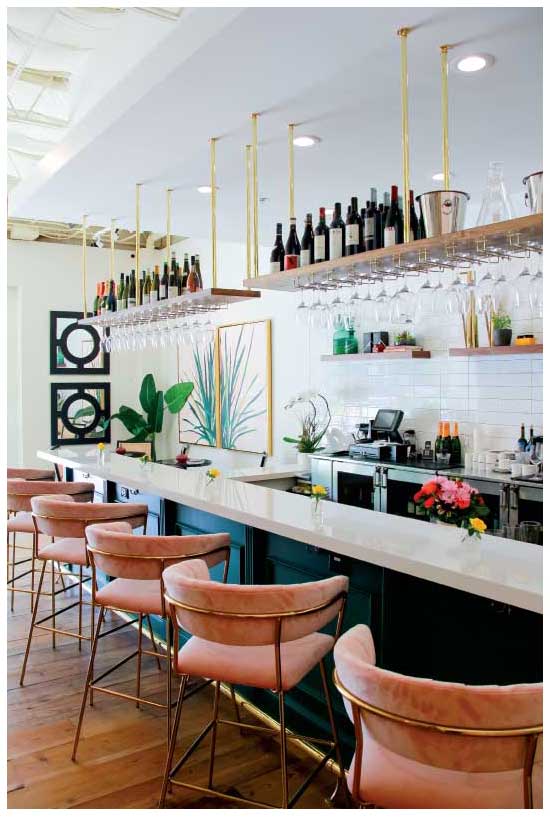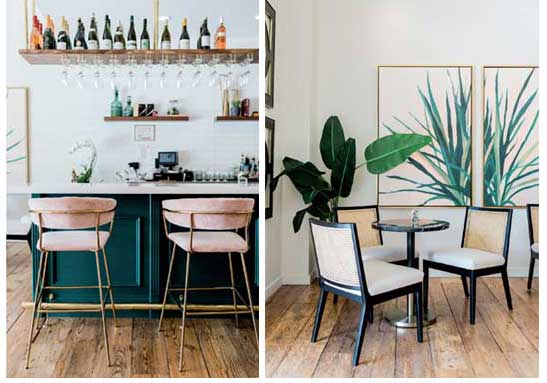 When my client, Michelle Bonds, reached out to me to help her with the furniture selections and finish-out of her new wine bar, Trova Wine and Market, I was thrilled! Her vision of an upscale wine bar, full of light and soft bright colors, was a departure from the "typical" wine bar. She also wanted to incorporate retail into the space. So, if you are wanting a recommendation of wines you can take to go, the sommelier can cater to your needs with interesting selections. Being able to help Michelle, a female entrepreneur, find her unique style during a global pandemic certainly presented its challenges, but the final result has been so well received that it was a challenge I am thrilled I took on. As a frequent visitor of Trova, I am always amazed with the curated selection of wine and food fare, so I wanted to make sure I incorporated that feeling of intrigue when someone visits the wine bar.
As the project began, we started with a space that was bare with the exception of the stunning wood floors. They had a lovely light finish and worn look, so we decided to incorporate them into the overall design. The goal was to make the space bright and light but still warm and inviting.
To create a bit of "wow factor" in the front, we commissioned custom art pieces featuring large palms in blushes and greens to tie together all the colors from our color palette in a fresh way. I am also a firm believer that wash rooms should never be overlooked, so we went with a color block effect for a fun yet timeless feel. Check them out while you're there.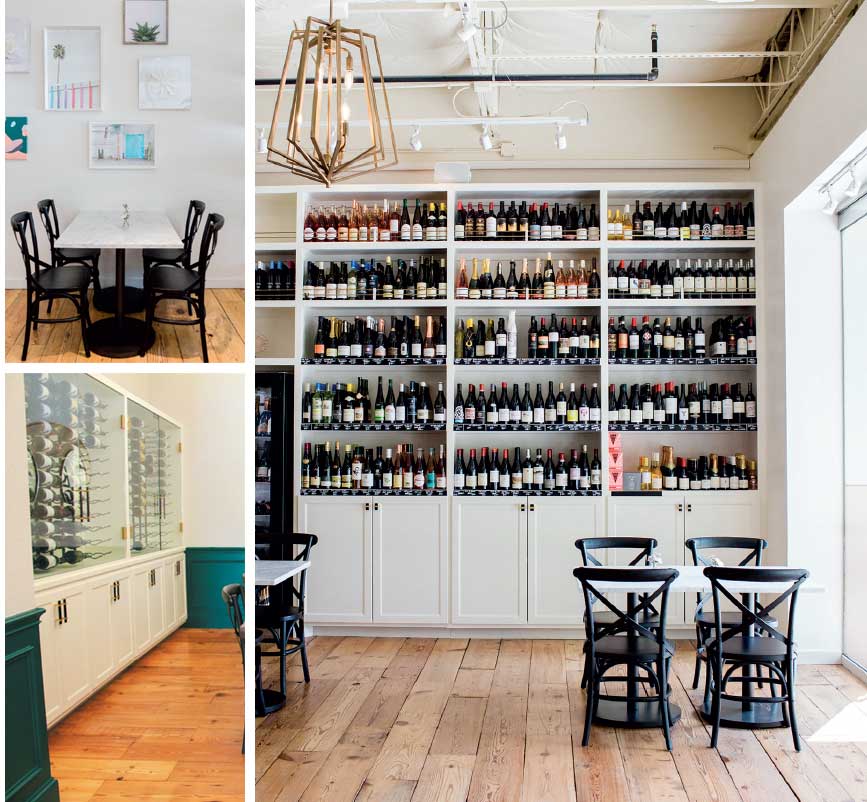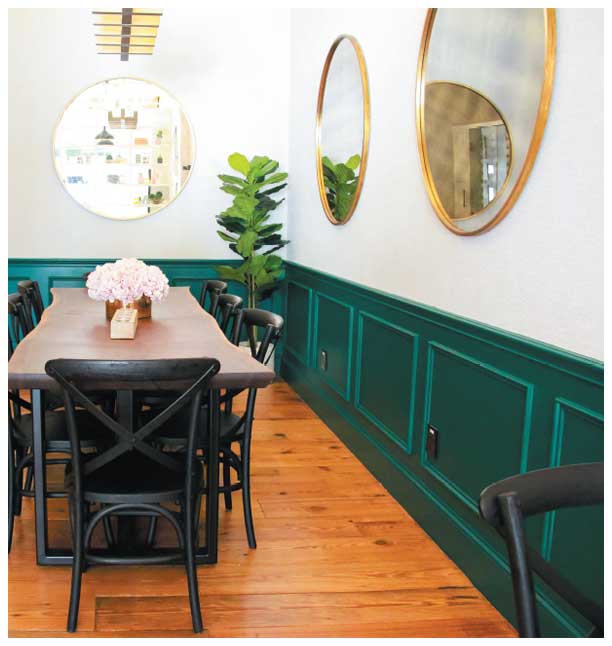 Our color palette of blushes, emeralds, and of course wine, did the trick. We went bold with the emerald green bar, and contrasted it with blush barstools for a pop of personality. The classic component came through with our marble tabletops and black chairs. The flow was also a great topic of conversation, since we wanted a layout that allowed for maximization of what all the space has to offer. Michelle knew there would be tasting parties, events, as well as regular day-in/day-out business, so we took advantage of the larger back room. It is a versatile space that can be set up as a shared tabletop or used for large parties and events.
Along the way there were challenges in construction and trying to procure materials during a pandemic, but Michelle handled those challenges with a clear vision for the business she was trying to build and did a fabulous job. Working for IBB, another female-owned business, I am thrilled to get to be a part of and support other women bringing their visions to life. Be sure to check out Trova Wine and Market, winner of Best of Big D's Wine Bar, to experience the magic for yourself, and tell them their designer Lauren sent you. Enjoy a glass of wine for me!TROVA WINE + MARKET, trovawine.com | @trovawine