H is for Hand-painted Finishes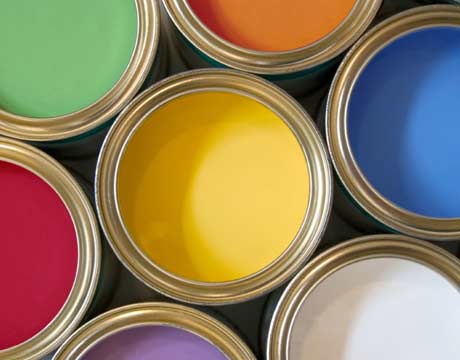 I am just wild about hand painted finishes on furniture.  It's such a sassy way to liven up a piece to bring color & life into a room.  Hickory Chair will allow you to use any Benjamin Moore color on their pieces.  I fell in love with a hot pink chair that Suzanne Kassler showed at Hickory Chair during April's furniture market.  Century Furniture will allow you to use any Sherwin Williams paint color to create your own custom piece.  It's completely up to you on how bold to go, but I love to punch it up a bit to really draw your attention to the piece.  I love mixing finishes to forge a truly unique look  for a client's home.  Check out some of my favorites below.
This is the one I was telling you about earlier.  How cute is this?!  Linwood Chair by Suzanne Kasler for Hickory Chair in Benjamin Moore 2081-40 Pink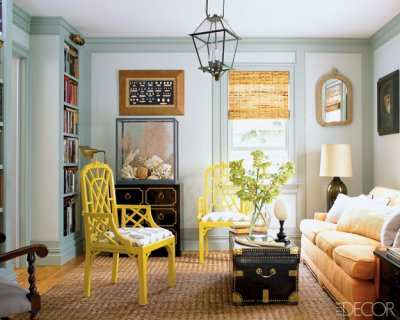 A bright yellow paint make these ultra-chic  Chippendale chairs scream "Look at me".  They make the room.  Image from Elle Decor.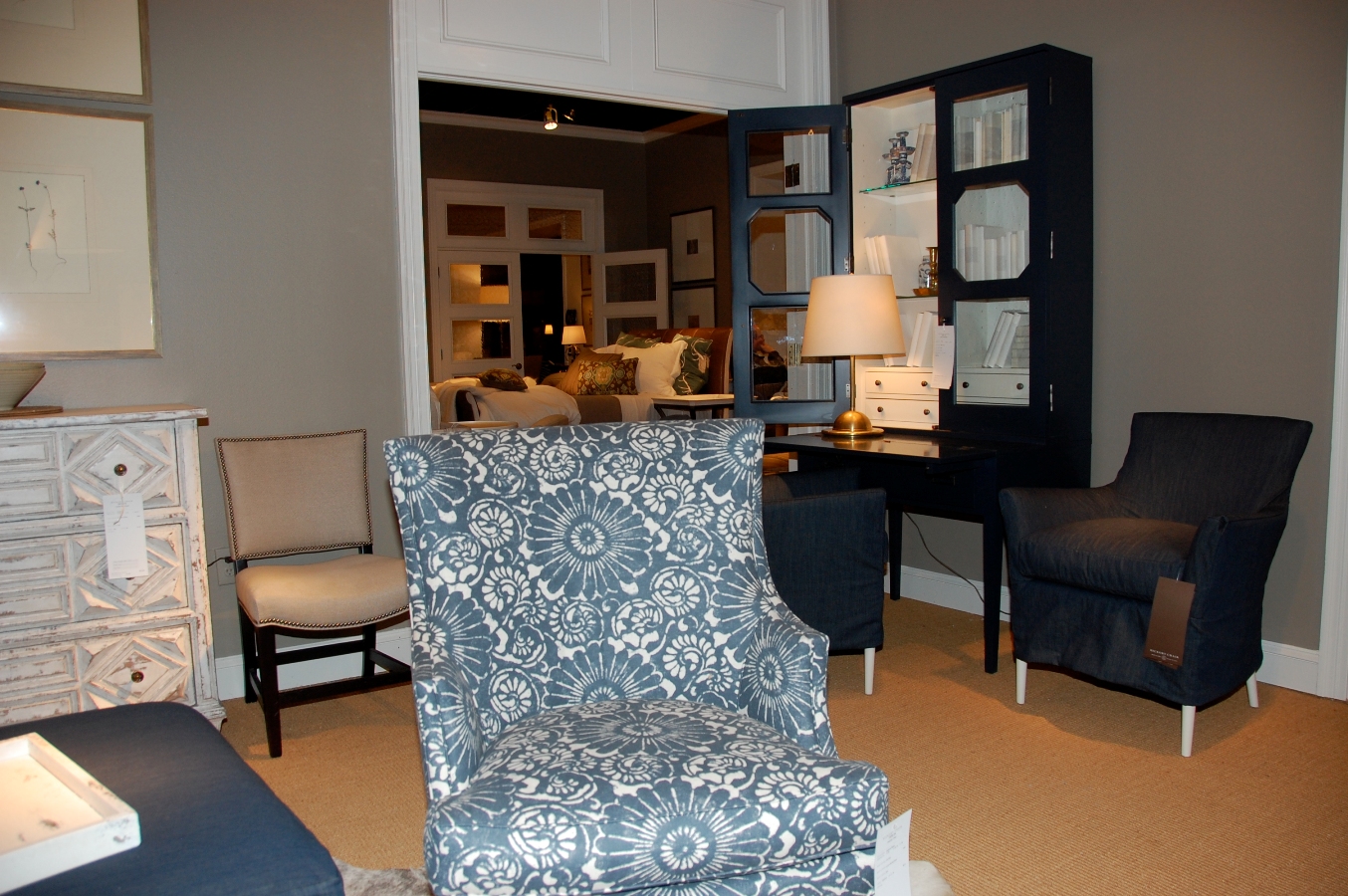 Hugo Secretary by Thomas O'Brien for Hickory Chair in Ralph Lauren Polo Blue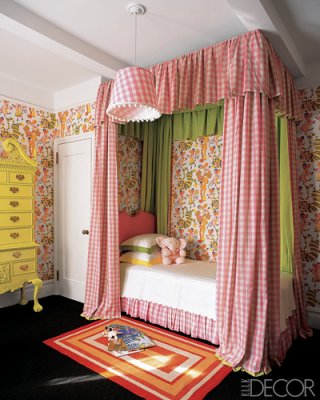 Kids rooms are an ideal place for painted finishes.  How fun is this little girl's room?  The yellow finish really brings this antique piece to life.  Image from Elle Decor.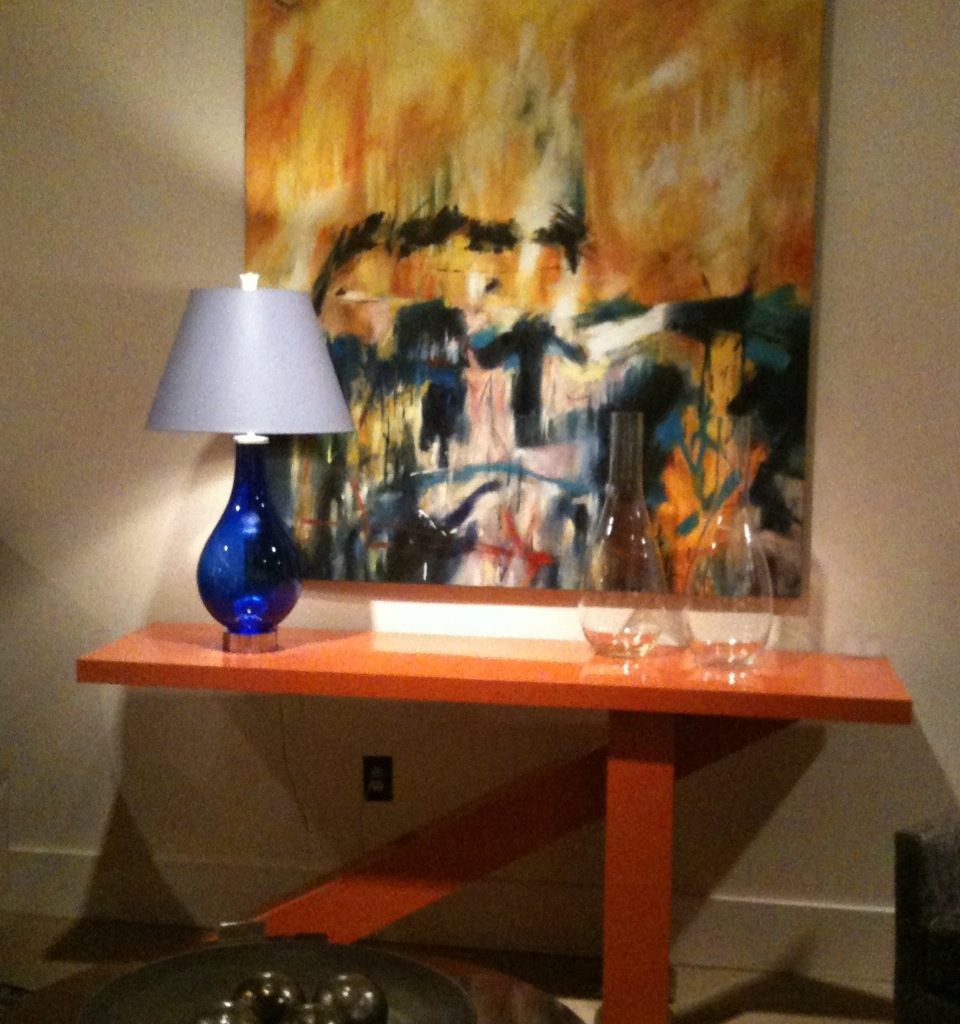 I love this modern Century furniture console in orange.  The cobalt blue lamp & fantastic art tie the look together in a gorgeous little package.  Excuse the image quality ~ I took this photo with my iphone at market.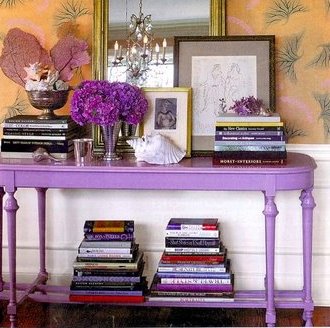 The bright Wisteria turns this ordinary console into something extraordinary & makes a stylish first impression in this entryway.  Image from Elle Decor.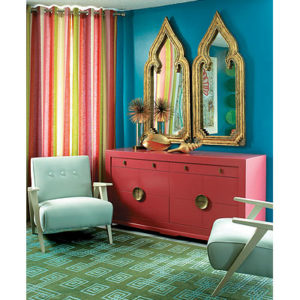 How stunning is this color palette?  The coral console grounds the room & plays beautifully off of the deep turquoise wall.  Image from Elle Decor.