DVF is coming to my house!!!
Well, not the actual Diane Von Furstenberg in human form (but the invitation is certainly open!  Mi casa es su casa Diane!), but her famous fashion sense will certainly be present in my house!   She is hands down my favorite fashion designer.  She is my go to girl!  Her designs are wildly bright, bold & sophisticated.  Her iconic wrap dress (in any style or print) is a must have for every woman's wardrobe.
As announced this past January, DVF is launching a line of home goods with Springs Global that will be available early next year.  Think tabletop, bedding, bath & other home accessories.  I can't wait to see the collection & can only imagine the stylish touch her products will add to our homes.    DVF also currently has a rug line with The Rug Company.
But it's Elle Decor's announcement in this month's issue that really has me in a frenzy!  Come January 2011, those bold beautiful patterns that DVF is known for will be available on fabrics for the home.  Used in large or in small doses, these chic prints will liven up any room.    "It's all about mixing—scales, patterns, and colors," Furstenberg says.  And I know exactly where I'm going to use these fun fabrics in my home!  My guest bedroom makeover has been on hold for the last couple of months because I just haven't been able to find anything that wows me.  I designed a white leather bed & a vanity desk with Hickory Chair for the room, but other than that ~ NADA!  Since my husband would have a heart attack if I told him I was going to use pink , purple & yellow leopard in our bedroom (even if it was just on a pillow!), the guest bedroom is my room in the house to let my imagination run wild.
I haven't decided which ones I want to use yet, but here are a few of my favorite highlights from the upcoming collection.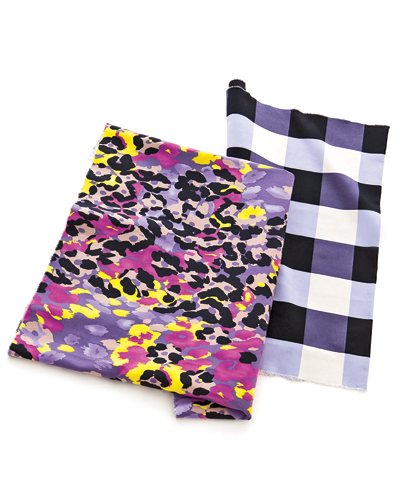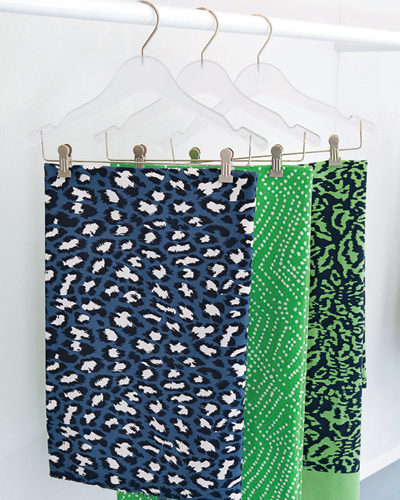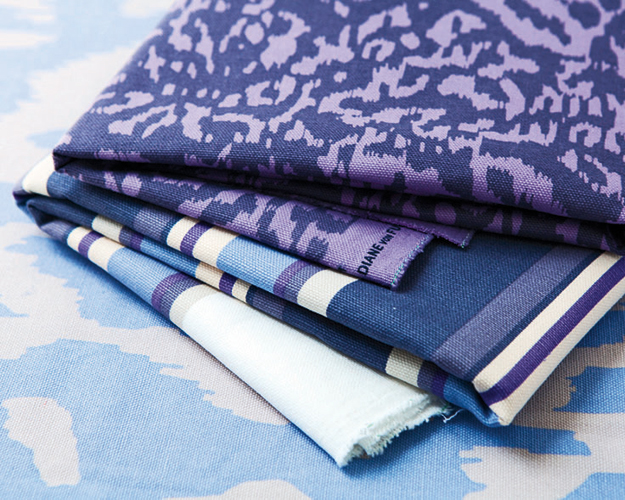 *images from Getty Images & Elle Decor