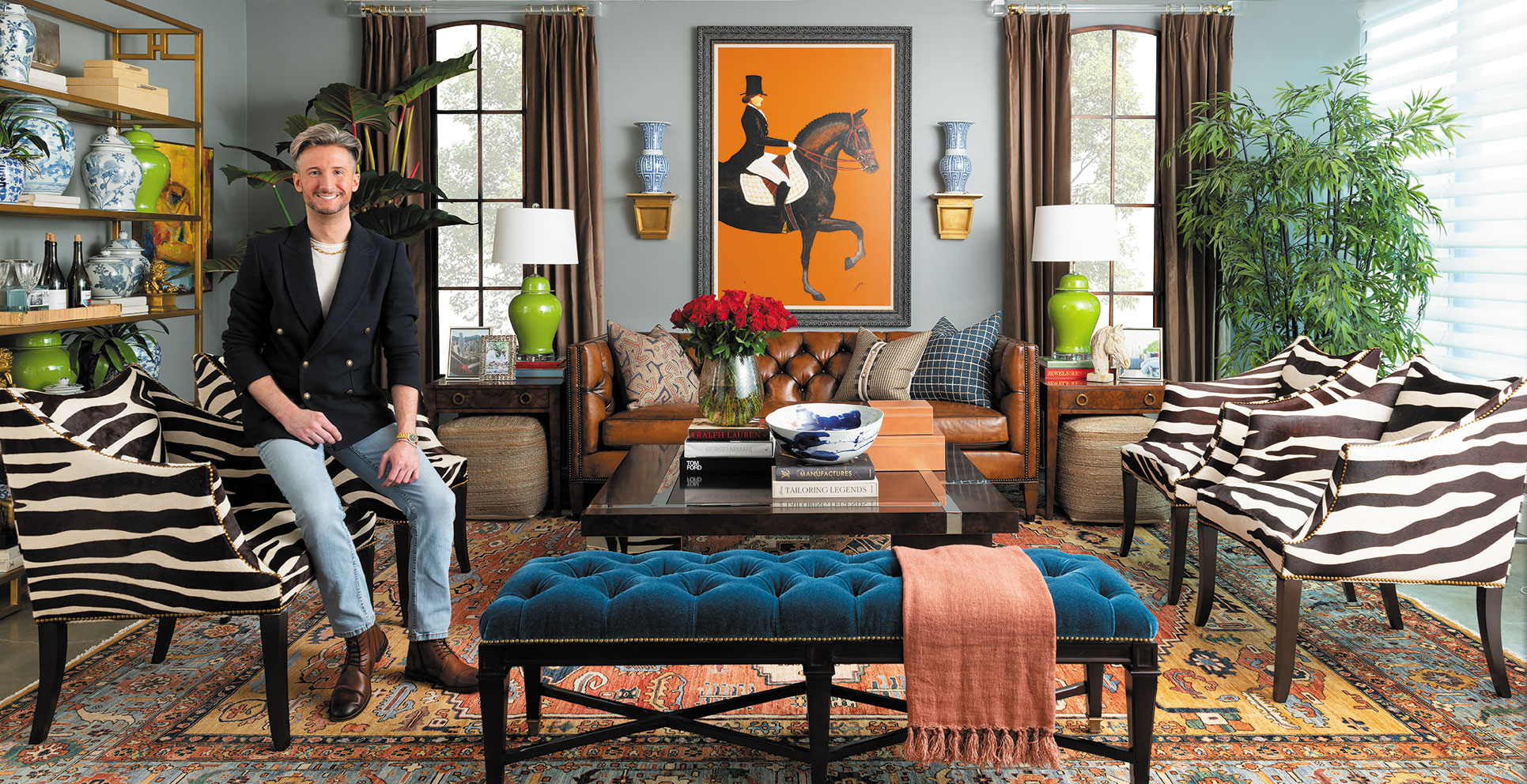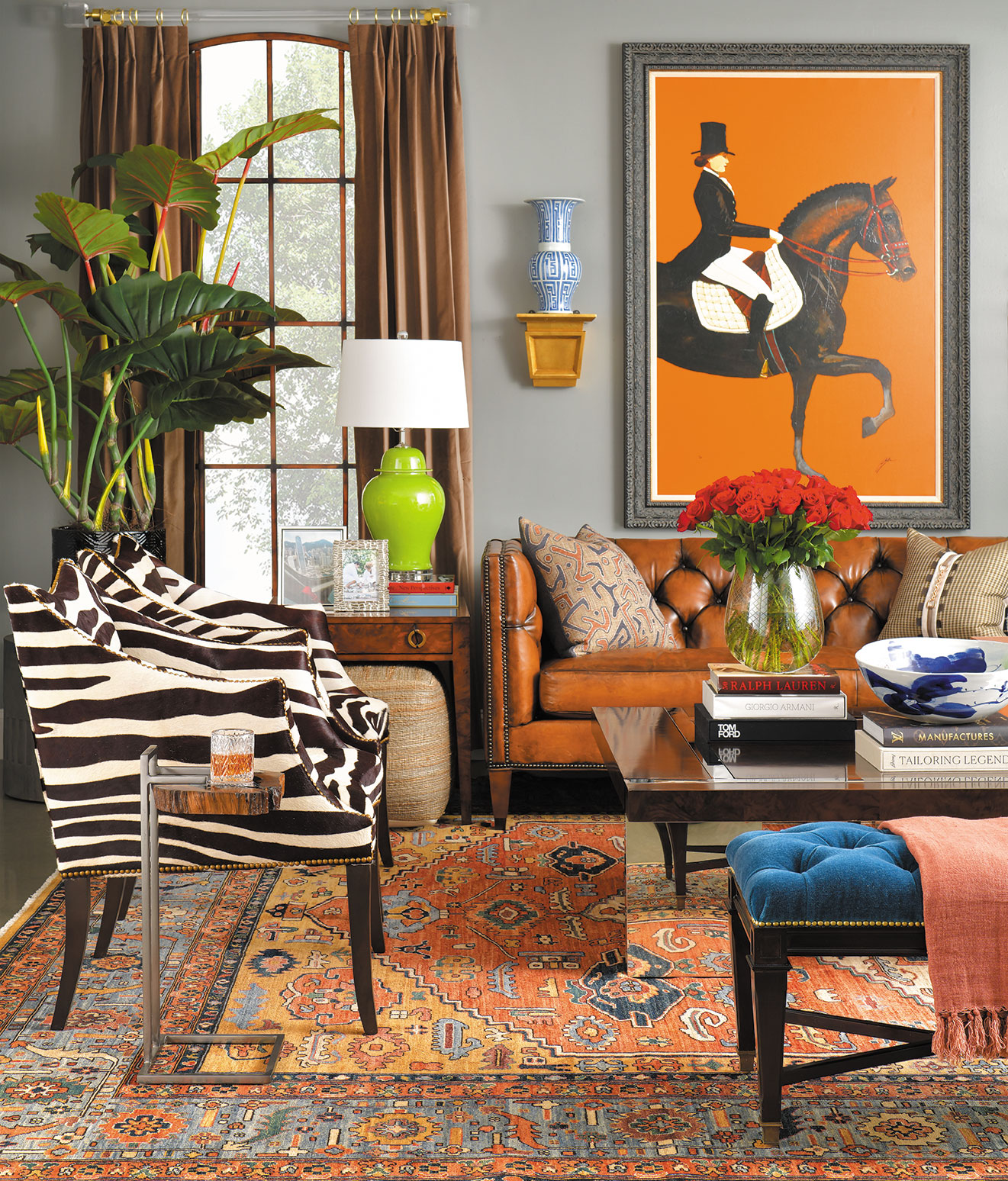 Anyone who has worked with me knows that I'm not an advocate of investing in trends, opting instead for great timeless staples and things that one loves. That being said, one "trend" that I'm seeing more of these last few years is a shift away from contemporary minimalism and back to pieces with character and layering throughout.
This must be one of the most fun spaces I've had the pleasure of creating, mainly because it was such a departure from other things I've done in the last few years. I anchored this space with a beautiful Pakistani hand knotted Persian Heriz-style rug that I sourced from a local rug gallery. I always love to bring in a rug that has some personality – even in the most contemporary of spaces. A rug with some character adds tons of warmth and life to a design.
From there, I went crazy and started layering. Leather and mohair and zebra oh my! When working with new-traditional styling, it's much easier to mix and match to create a curated feel, while keeping things a little elevated and polished. Ginger jars and found objects juxtapose simple picture frames and boxes, while stacks of books bring height variations and add extra character. Topping things off with some focal artwork and fresh flowers crown the space to really make it come to life!