Top 10 Fabulous Finds of 2023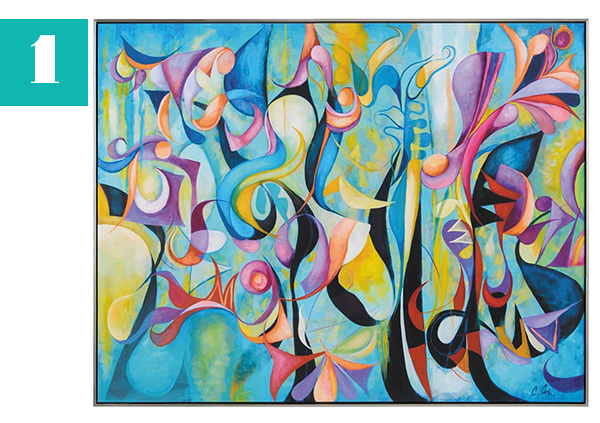 With the many markets that our IBB designers attend, we are always finding the latest and greatest items to bring to IBB! These are a few of my top 10 fabulous market finds for 2023!
This art collection is definitely a show stopper in any space! There are many pieces to select from that will make any home feel like a gallery.
This new collection is truly one of my all-time favorites! The modular sofa allows you to customize it in any way that suits your needs. Not only is the design beautiful and functional, but it also sits so well!
This incredible sofa is just what every living room needs! It is one of the best I have ever sat in. The lines are very well crafted to cater to any style.
This new collection from a fellow Texas designer was also a sight to see and a market highlight for #teamIBB! The collection was expertly crafted and was executed so well. The dining table in particular is such a beautiful art deco inspired piece that looks amazing from every angle.
Always a favorite, this fabric line is known for having beautiful options with amazing colors and designs. They also have a furniture line. The line is absolutely stunning and is a very well cleaned up look on traditional furniture.
Another item that stood out as the chicest recliner I have ever seen was the bespoke in motion collection! They offer a wide variety of customization options, and the best part is that it definitely doesn't look like a recliner!
This nightstand design is a new introduction but a spectacular instant classic in my mind! It's a nod to the pagoda shape and creates a beautiful transitional look in any bedroom.
This fresh take on a midcentury modern look was a big win for me! The lines are soft and crisp, the perfect blend of feminine and masculine that can elevate any space. This stunning bed is my favorite from the collection, especially in the pink mohair.
This cocktail table is one of my favorite tables because you can mix it with so many different styles. It can fit in so many spaces in your home… a truly timeless piece.
If you want the iconic Kyle Richards look from Real Housewives of Beverly Hills, look no further! This ultra-chic table will make your house look like a Real Housewives home, too!