How to Incorporate Trends in Your Space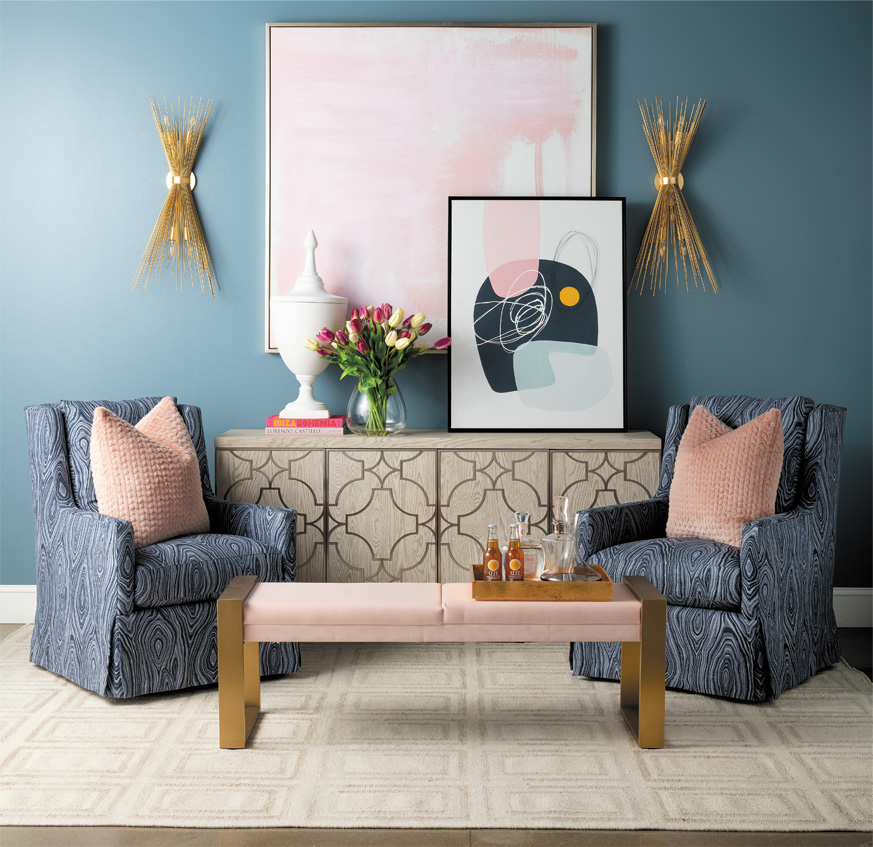 Deciding what style you like can be challenging, especially when it involves spending money on pieces that are meant to last. What if your taste or needs change? The key is breaking it down to the pieces you need and the pieces you want. Here are some ideas that can help you feel good about going with the trend flow.
• Invest in good quality pieces like your sofa, tables, and rug so your accents and accessories have a good base to work with.
• Trust your gut! It may be in style, but if you don't like it now, you won't like it later.
• Incorporate trends in less permanent ways through accessories, paint, and art.
• Use bold trends in smaller spaces such as powder rooms, laundry rooms, or even in a guest room.
• Invest in basics you can swap seasonally such as good pillow inserts that allow you to change the covers and different weight throws you can change for lighter ones as the weather gets warmer.
• New trends come and go, but not all have staying power. If you are unsure, give the trend a little bit to see if it sticks and if it really speaks to you when you are ready to implement it.
Not every fashion trend looks good on everyone, so apply that to your home and taste. It just might not work for you and how you live. Most of all, don't feel the pressure to adapt to the latest trend. You live in the space, so it ultimately needs to be functional and reflect your style.