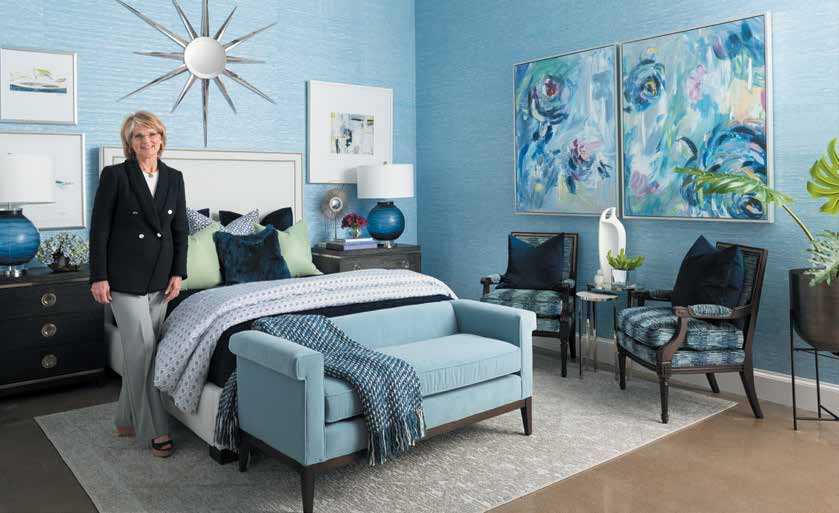 I don't know about you, but after the winter snow and ice (even if it's only for a few days here in Texas) the anticipation of spring motivates me to make some changes in my home. As color begins to emerge in landscape, I take it as my cue to evaluate and renew the colors inside my home.
In this bedroom setting, the texture and soft cool tones of the icy blue contrasted with the small amounts of deep green and pop of fuchsia are calming and peaceful. It's a great place to relax with a cup of tea and gaze out the window on a beautiful spring afternoon. The wallpaper, which is blazing a trail for all rooms in today's modern décor, is the key element in this room. It is a great way to add not only color, but also texture.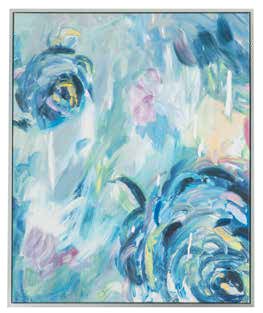 The upholstered bed in the white performance fabric is a versatile look for any style or season, but here it is anchored with the transitional style nightstands in a dark stain whose hardware finish complements the nail head trim on the headboard. The watercolor paintings flanking the bed are framed and matted in white to add to the serene atmosphere.
As you do the evaluation on your home for this beautiful time of year, I hope you will take advantage of the wonderful inventory available to create the atmosphere you so deserve.