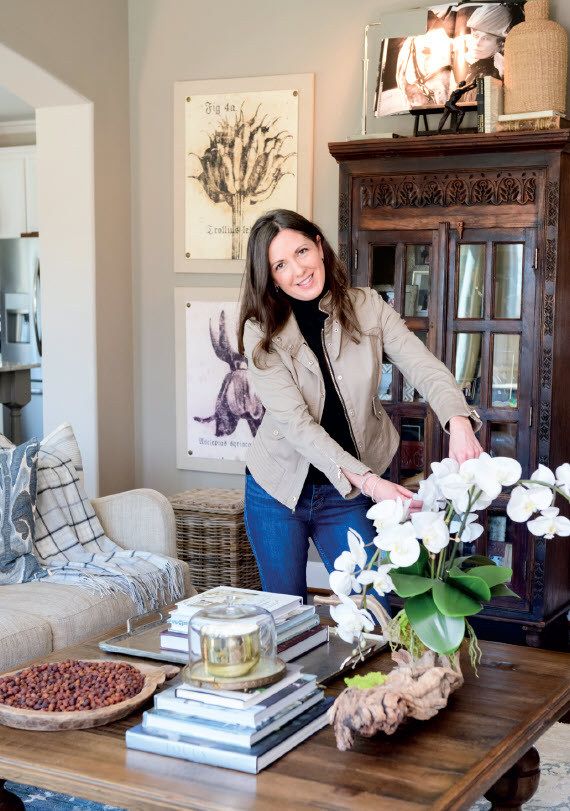 It's all in the details for me! The finishing touches are the items that really bring a space to life, give a glimpse into home, and aid in telling its story. It's amazing how the addition of such small details can have such an impact on the overall feeling and design of a home.
The final touches go deeper than just strategically-placed accessories. They should be a collection of meticulously thought-out items, acquired from near and far: memorable photographs, a stack of cocktail books that tie the colors and one's interests together, or a favored candle. These are the pieces that make a home come alive, all intentionally placed to tell a story.
Fresh flowers have an unmatched ability to breathe life into a room, creating a welcoming feeling as well as a fresh scent throughout. Permanent botanicals are the next best thing. They are a one-time purchase, real-to-the touch, and don't require sunlight and water to shine!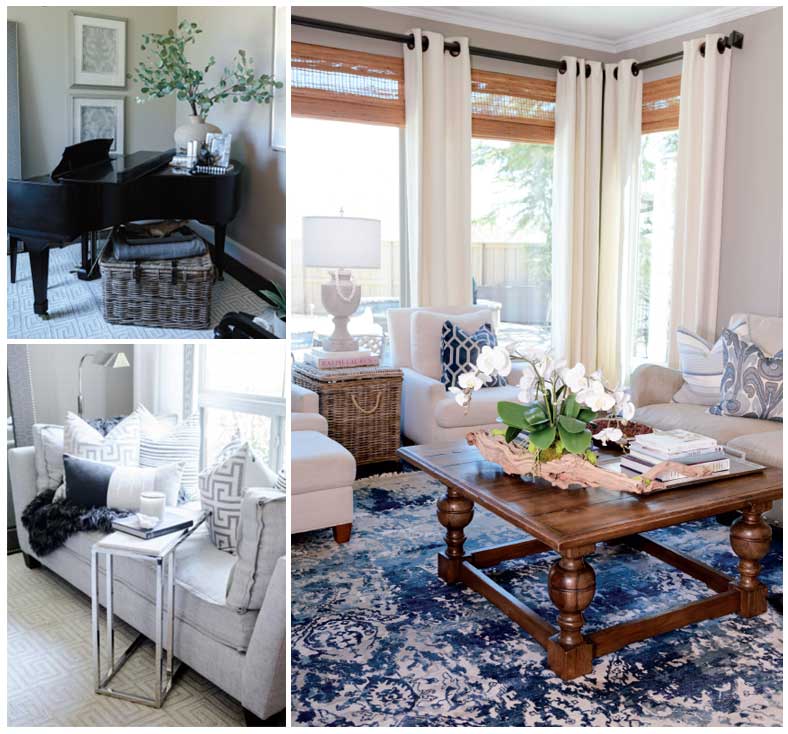 Lighting is another big one for me. I love a room where pools of light create the intended mood of the space. Lighting is so critical, and light fixtures can often be seen as the jewelry of the home. Using a combination of table and floor lamps on timers and placing chandeliers on dimmers all facilitate creating a nice ambiance.
Personalizing with the soft goods such as pillows, textural throws, and drapery are an absolute must. Rugs also fall under this category, as they provide texture, softness underfoot, and are key to customizing the space. Soft goods really can sway the style of a room!
Organic and simple are the names of the game in my book, along with personal items that create the most curated, thoughtful, and inviting spaces. It's the final touches, all the details, of a project that excite me the most since they make such a huge impact.