Say to "YES" to Blush Pink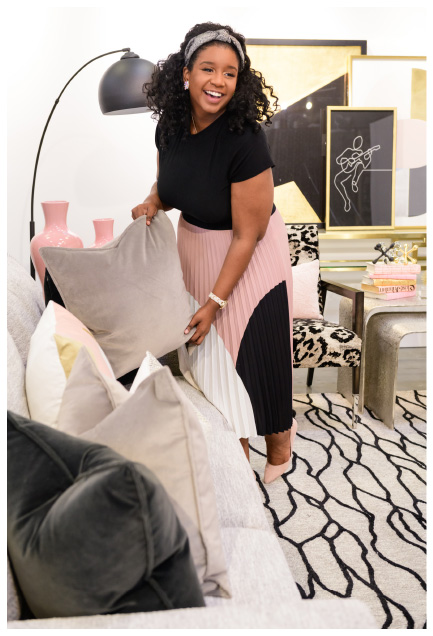 When faced with the question "Is pink out?" my answer is… NEVER! Pink is a color that evokes a feeling of calm sophistication, especially when added in the right amount to a design. It is a timeless color that can be appropriate for any client.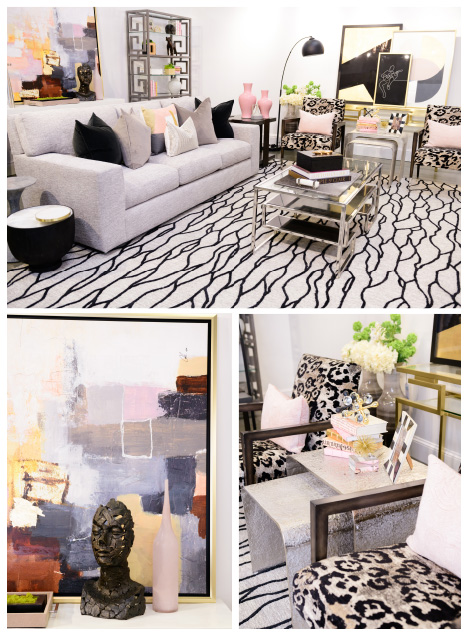 In this case, I created a living room design that I feel would work for a woman of any age. I was going for something that oozed the essence of elegance with a modern day feel–a design that felt fancy, yet comfortable, relaxed, and not stuffy. I started with a plush sofa with several pillows to make the atmosphere feel cozy and one that makes you want to cuddle up with a good book or this summer's issue of IBB At Home Magazine. I then found inspiration in the art pieces; they were all fresh, modern, and a tad bit different. I fell in love with more than what I initially intended on using, so I went for a layered art look showcasing them all. The frame on each piece is what moved me to use mixed metals throughout the space. I love when items in a room look purposefully collected and not so matchy-matchy. Everything should coordinate and look related but need not be from the same collection. Mixing metals can also help you achieve this look faster. Adding a variety of accessories was another must for me. You will notice that the majority of the primary pieces of the space are in fact not pink at all. They are a mix of neutral colors.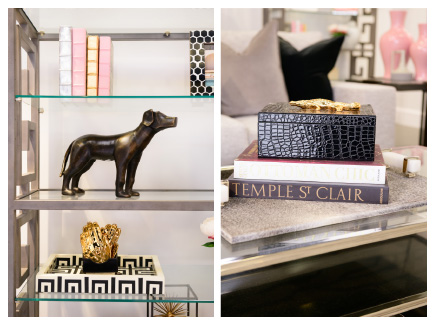 All of the colors come from the accessories and the art. Design is forever evolving, and this allows for an easy refresh in the future. But who says you will need to, because pink is here to stay.