TGIF design devotees!  I have a BIG announcement for you all!  I'm so excited to have been invited back to be a part of the Style Spotters program ~ Style Spotters Rewind ~ for the Fall 2013 High Point Home Furnishings Market!  I'll be one of nine designers from across the country that will be curating our favorite finds from the Fall market & pinning them on the Style Spotter board on Pinterest.  This group of fab ladies have all been Style Spotters before, so this will definitely make for a fierce competition to find the best products that the market has to offer!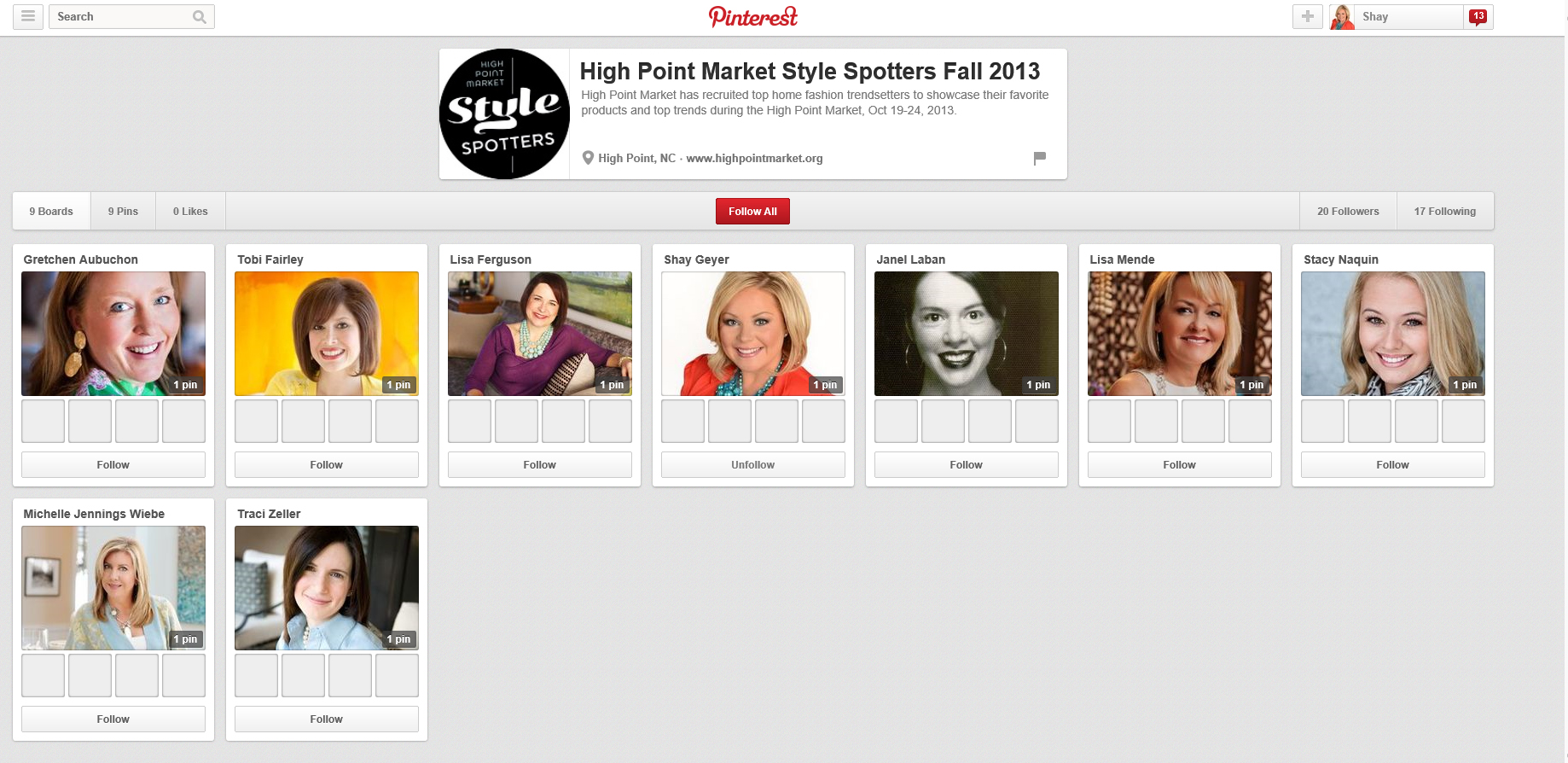 What this means for you:
By following all of the fun on Pinterest, you will get a first hand look at all of the hottest products from the Fall 2013 High Point Home Furnishings Market.  We do all of the work & you get to enjoy all of the eye candy on your computer or tablet right from your comfy home!
How you can participate:
This is a competition, so every point counts!  Vote for your favorite Style Spotter by liking & re-pinning what we find.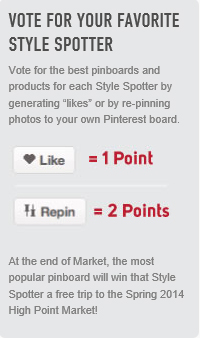 SO, if you don't already have one, then go set up your Pinterest account today! It's one of my favorite places to get inspiration not only for interior design, but for fashion, cooking & so much more.  I promise you will fall in love with it!  Find me on Pinterest & let's get inspired together!