Casual Elegance at its Finest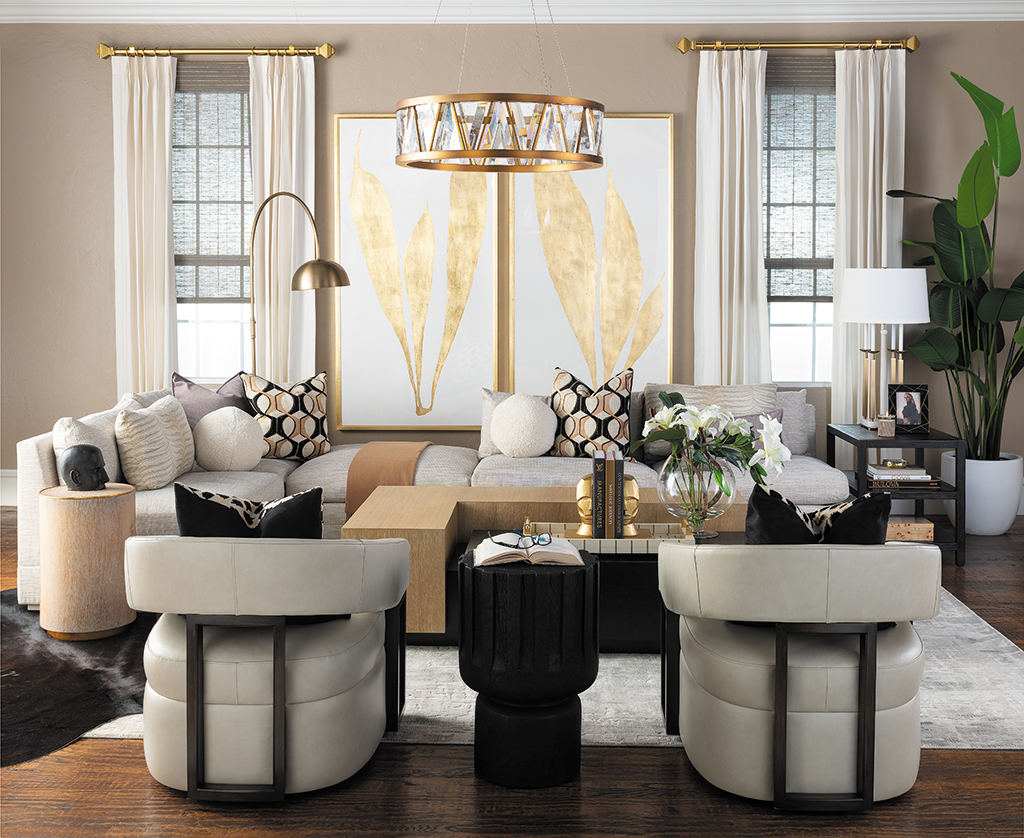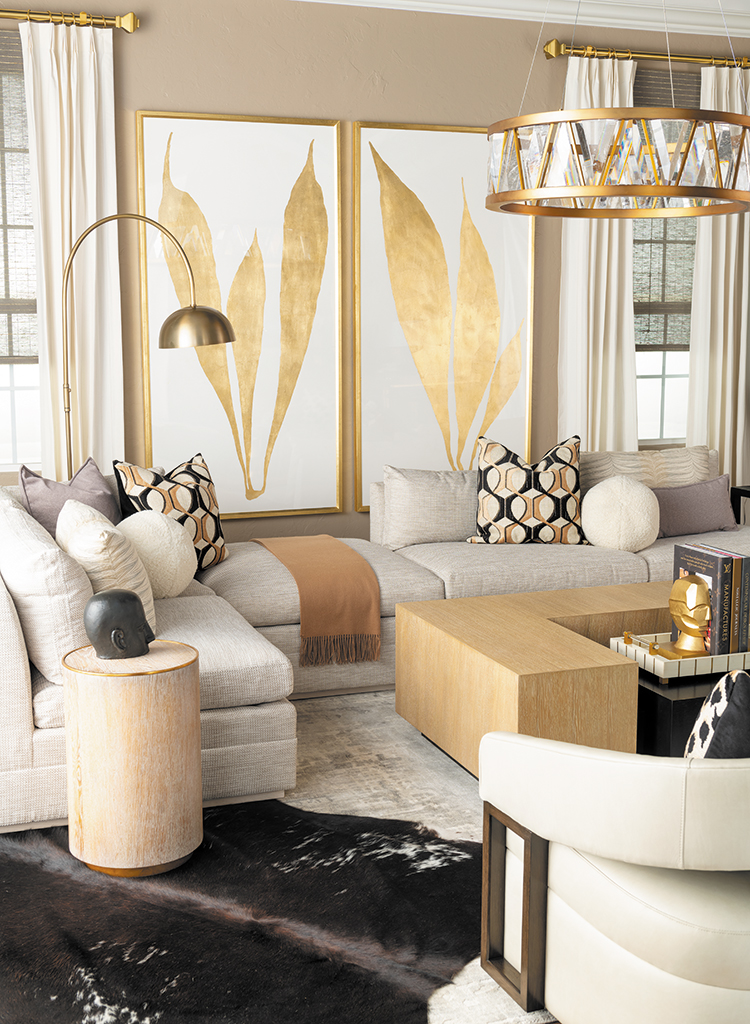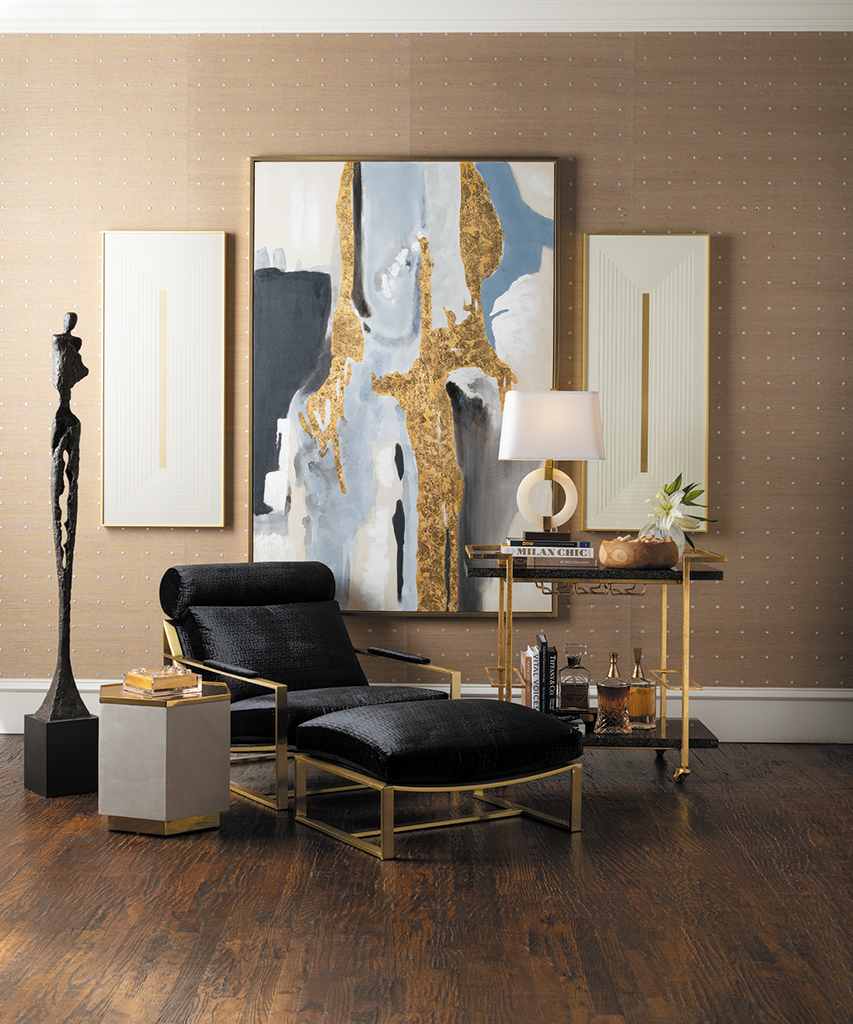 Today's modern casual look features sleek lines while integrating organic shapes, natural tones, and a more minimal appearance. Blending style and comfort by mixing materials and sophisticated silhouettes helps to produce the feeling of a well-designed, balanced room. The neutrality of the palette lends itself to a timeless design that will last for years to come.
The modular sectional featured here is made up of four individual pieces that come together as one. Unlike the more traditional sectional, this sectional offers versatility to rearrange it in numerous ways to suit your space. The clean lined cushions, plinth base, and lower back design adhere to the modern construction, while the armless ends and weltless cushions give it a more casual feeling. I added contrasting pillows as well as a pair of round ones as an unexpected element of surprise. I feel contrasting pillows and throws often add that next layer of texture and color to a neutral upholstery piece.
The organic feel comes into play in the rounded shape of the swivel chairs and through the artwork and side tables showing cerused and open grained woods. The chairs are a lush leather that feature a wood element. The artwork brings in a leaf motif, and the abstract piece triggers one's mind to wander and the freedom to interpret the art. Bridging the floating swivel chairs is a black round side table. It is hand carved from a wood trunk and is heavily textured with natural fissures.
Natural tones are found within nature, and in the design world, we typically refer to them as the more neutral shades and tones. Neutral palettes exude character by varying colors within the same hue. Interest is also created by contrasting light and dark tones, while layering textures. This room comes together with the careful balance of neutral shades, both clean lined and natural shapes, to portray a modern, yet still inviting and warm style.
In today's design world, when going for that modern look, less is more. I often say when there is less on your canvas, the more things stand out. You can make a greater impact investing in better quality pieces; buy the best you can afford. Utilizing less will also allow the architecture of your home to shine.
When planning a room's design, no matter what style you are going for, consider all of the elements, and don't skip over key features that truly help to make or break a room. Aside from the obvious things such as the layout, flow, and comfort, don't forget custom drapery, multiple sources of light, and various textures to create that luxurious, overall look.