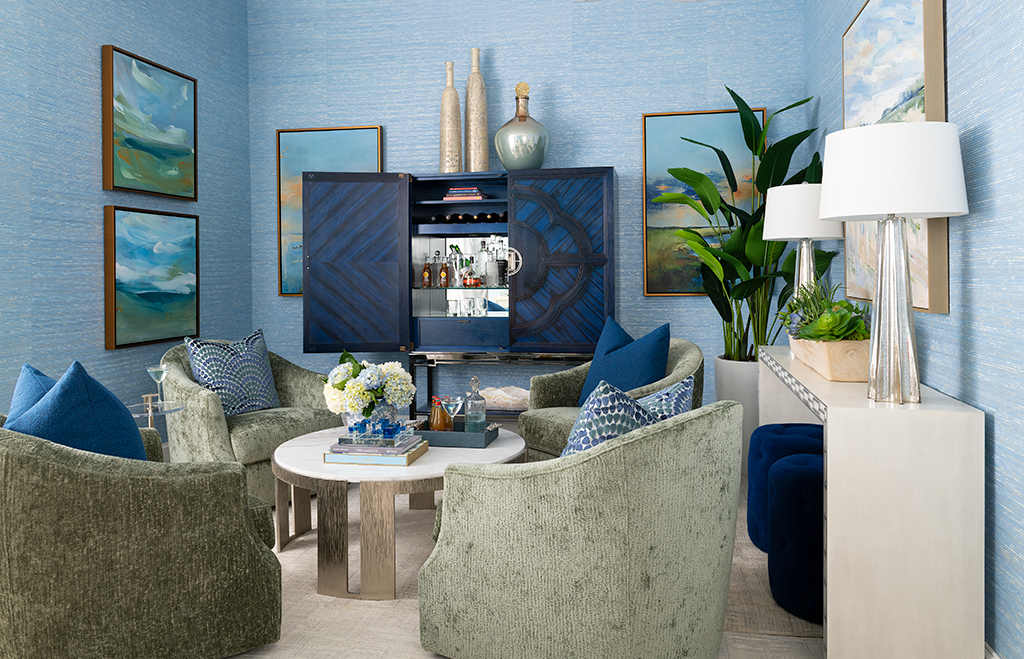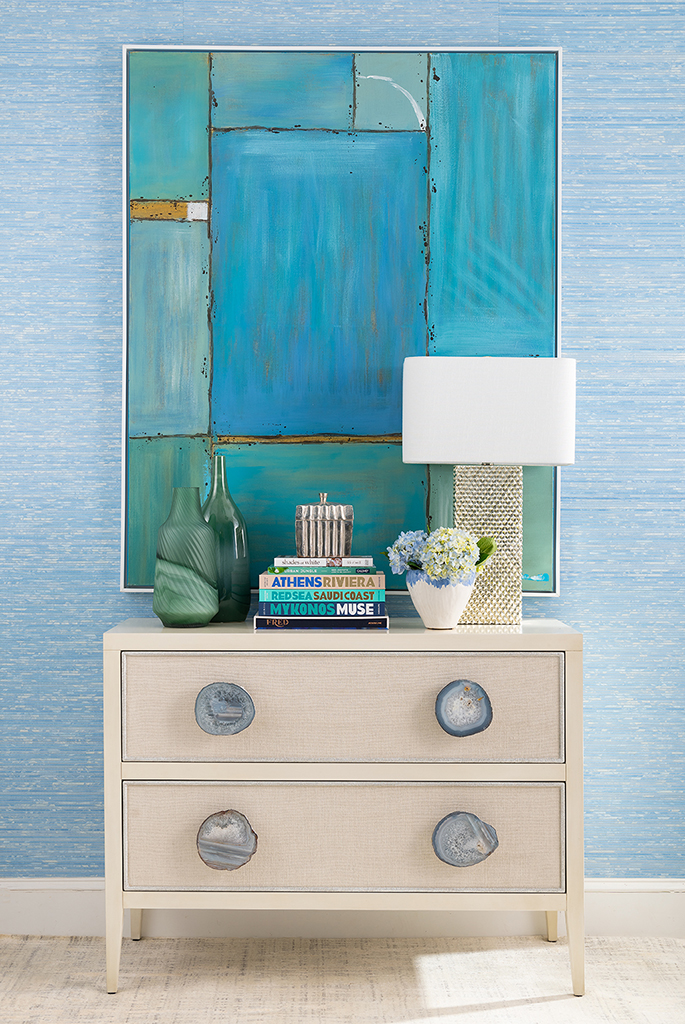 Do you have a room in your home that almost never gets used? Clients have asked me to help turn rarely used rooms into wine/game rooms.
If your space is large enough, I love to use four swivel chairs with a round cocktail table or ottoman in the middle for a setting that's great for conversation.
The blue walnut bar cabinet acts as a beautiful focal piece and is the perfect place to store your barware.
The agate handle linen-wrapped chest is gorgeous and is storage for games, throws, and other bar accessories. A console table can be used to serve off of, and if you would like some extra seating, you can tuck the small tuffet ottomans under it. A contrasting light-colored rug helps to show off the green chairs. Art in this space helps to tie in the blues and greens in the room and create a peaceful setting for relaxing at home. Lamps around the room bring mood lighting into the setting. Layering accessories adds a little touch of personality and creates the interest around the room. Greenery is a softening touch and ushers in the outside. I love the long succulent and crystal arrangement from The Shay Geyer Collection designed by Shay exclusively for us at IBB!