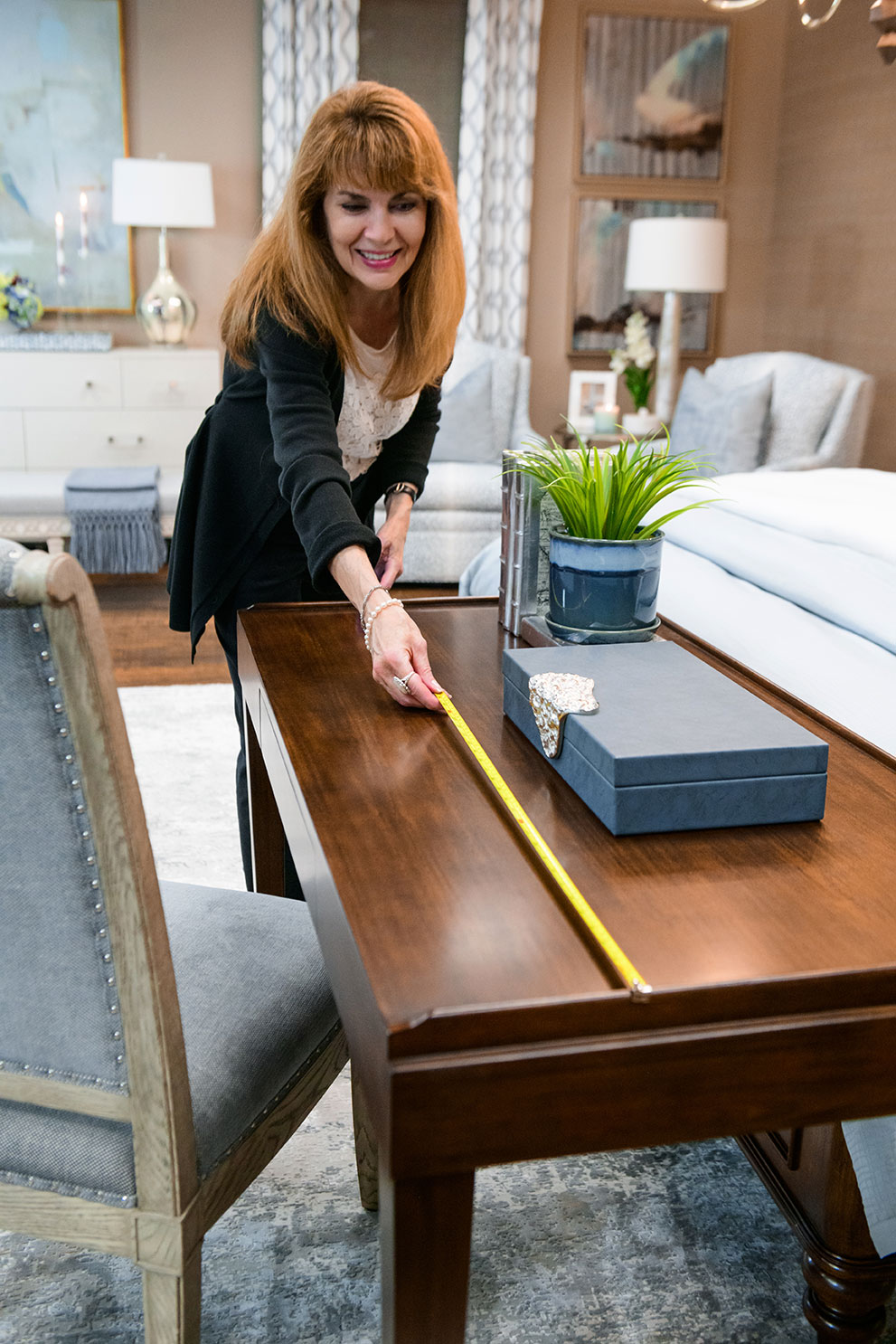 Here are a few design tips to keep in mind when you are planning your rooms:
Leave enough space to walk around the furniture in your room.  It will make your room feel more inviting. If your furniture is too big for your space, it will make your room seem smaller.
Make sure your area rug is large enough to go under at least all of the front legs of your furniture in a sitting area. This will make your room feel pulled together.  If your furniture is floating in the center of your room, a rug that also goes under the back legs will make your room feel bigger.
Hang your artwork with the center at your eye level or the average of you and your partner.  Average eye level is 57" off the floor. When artwork is centered at eye level, your guests can view it comfortably, and it will make your room feel cozier.
Don't buy matching furniture sets.  Choose finishes that complement each other like through wood stain or painted pieces. This helps create a collected -over-time look.
Don't have everything the same height.  Vary the height of accessories on an etagere or cocktail table. Different heights will create interest when the eye moves around the room.