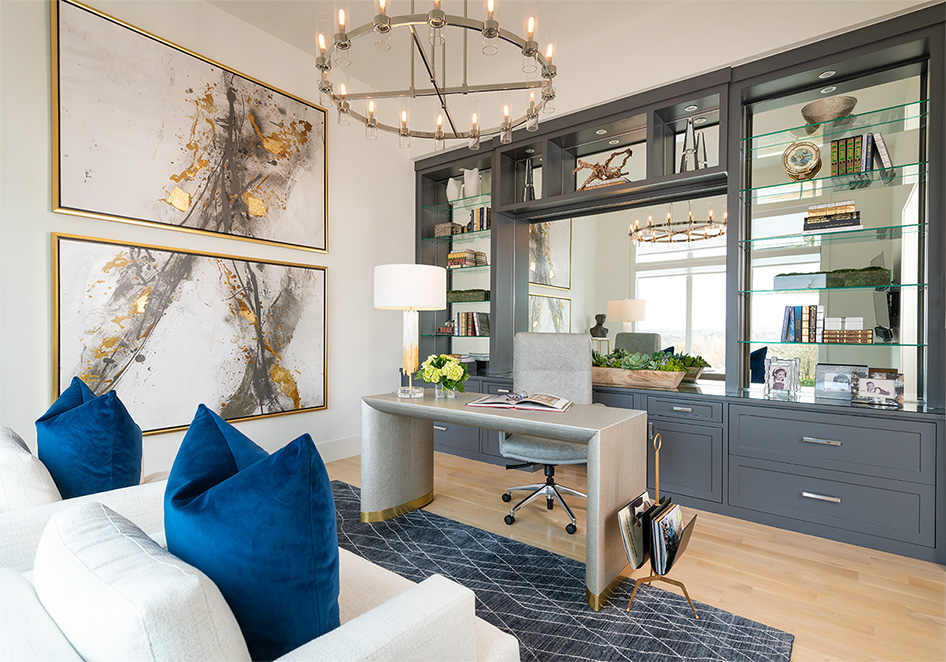 At the onset of a project, I am often asked, 'Where in the world do we start?' That is the beauty of my job, as a creative person, there really isn't a concrete answer. Often, we might obtain the inspiration for the basis of a project from a rug, a piece of art, or even a color palette that speaks to us.
I find that art can really transform a room, convey a message, or even stimulate one's imagination and thus can be a fantastic jumping off point. While we want the art piece to complement one's interior, I don't feel that it must match your color palette precisely, it's ok if the hue and lightness vary.
This is where a designer's trained eye can be of value. In selecting your art pieces, we take many things into consideration such as the architecture of the room, wall color, ceiling heights and overall function of the room. Art really can be the focal point of a room creating the mood and setting a tone. Once it is selected, we can build out the room from there.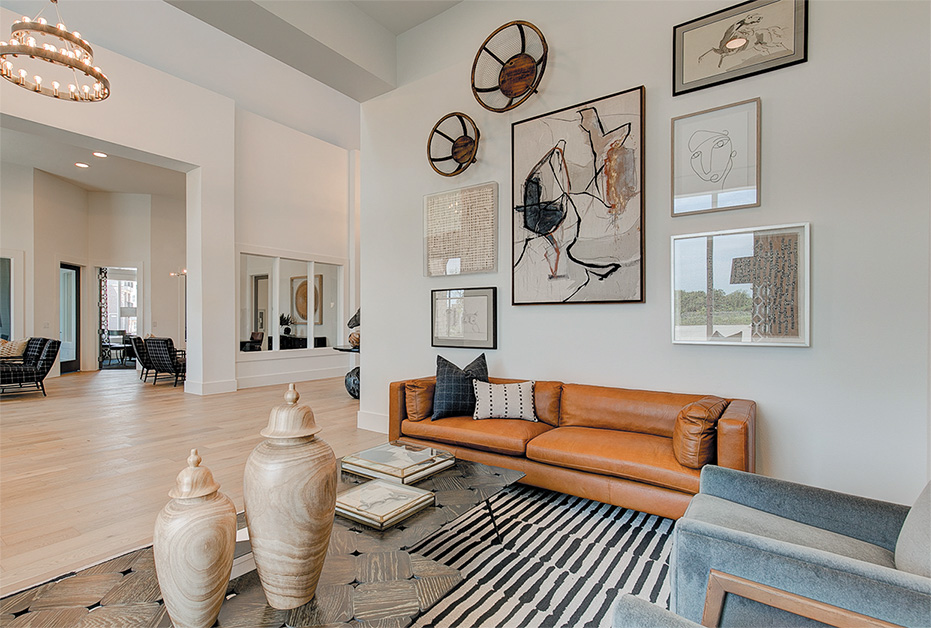 I also love how throwing in an unexpected piece here and there can create an overall curated feel.
Collaging art is also a nice way to collectively add to your pieces while creating interest, especially when your favored piece may not be quite large enough for the space, comingling it with other pieces can be quite effective.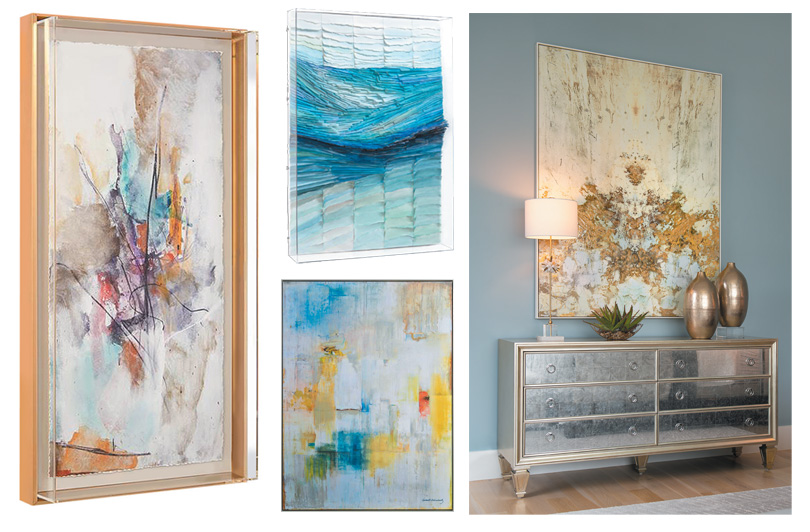 Lastly, the mistakes I see committed most often is hanging art too high and selecting pieces that are too small for the space. Art should be hung at an average eye level in most cases so that it can be admired comfortably. I often see it hung entirely too high or not in conjunction with the furnishings. Size wise, a good rule of thumb is to cover around 70% of the blank wall space above a piece of furniture with art. That is not to say that every wall needs art, it is important to leave empty space for the eye to rest. Again, this is really something a designer can aid in the decision process of art placement to create a well-balanced and interesting space.