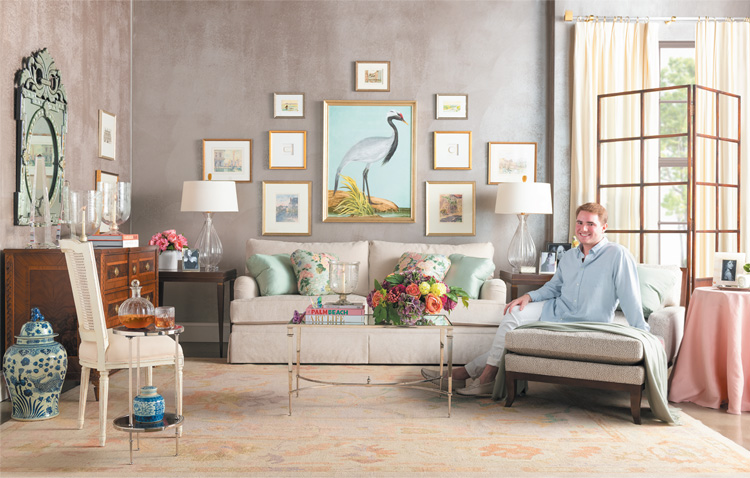 It's the little details that can make or break a room. When putting a living room together, it is important to balance soft and hard elements. For example, having a balance of leg furniture and skirted furniture when creating a space gives the area a more eclectic feel. This holds true with wood furniture and painted furniture, as it is essential to have a balance of painted woods and natural stains. These details are always important to include in your interiors and can be small like incorporating a Turkish corner on your pillows or adding a skirted table to soften the room.
Rugs and mirrors are always important to keep in mind when creating an interior, as they really are the perfect canvas for any interior. Mirrors are versatile and can be used anywhere to enhance the space and often are used to enlarge a room and maximize lighting.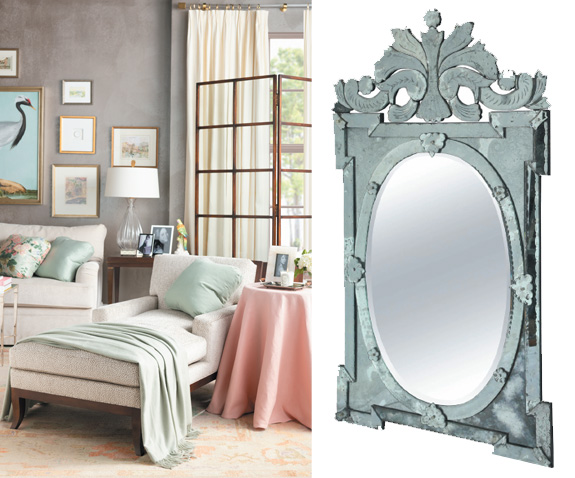 Pay special attention to the type of materials you are using, mixing the luster and the textural elements in an interior. Adding personal touches like picture frames, crystal, or collected objects is also vital to really make your space feel like a home that reflects you as an individual.
Don't be afraid to use light colors in interiors. Nowadays, there are so many options for performance fabrics that no matter how complex your family is, you can always keep your light colors clean and looking fresh.