Last Christmas, our daughters both asked for a room refresh as their present. I'm excited to share the results of Jaylie's room makeover in our winter issue. For Christmas, the girls unwrapped renderings of their new designs as well as a neon sign to be used in their rooms.
Originally, Jaylie's room had a coastal beach vibe. She wanted to change it up to have a more sophisticated "Gossip Girl" look. She still loves aqua, so we decided to pair it with navy for her new color palette. Paint can dramatically change a space, so we chose to paint her built-ins Sherwin-Williams Naval SW6244. It really helped transform the look of her room and to make her built-ins stand out. We kept her sea glass chandelier. It's a beautiful fixture and still works well with her new look. We re-covered her bed in a bright aqua velvet. We also squared off the top of her headboard to make more room to hang her neon sign above the bed. We removed the nail heads and ribbon trim and opted to tuft the headboard.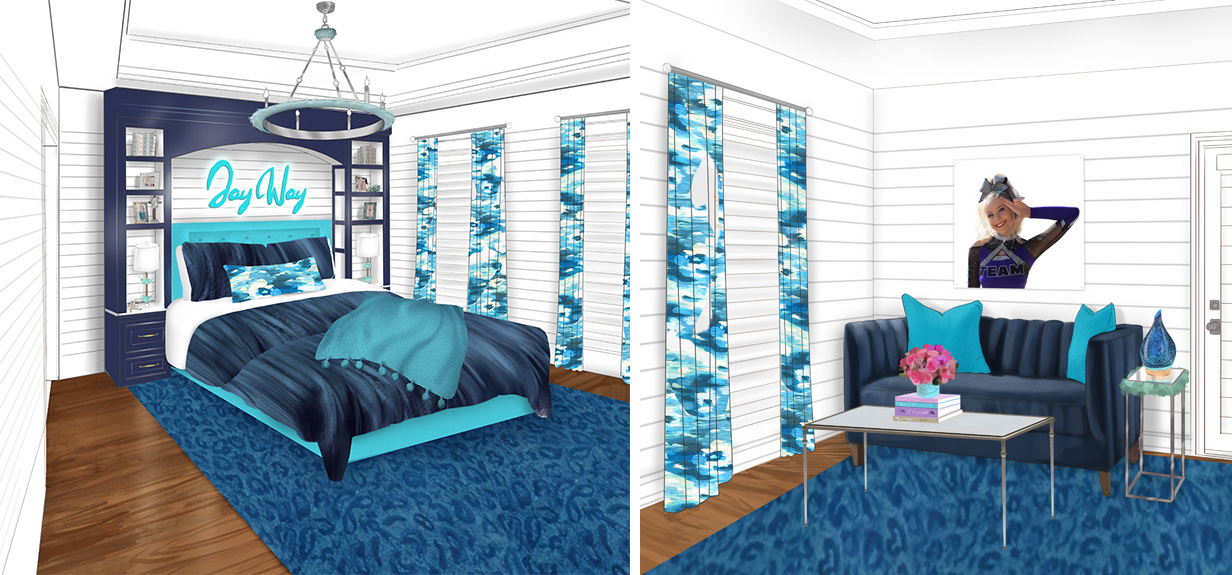 We found a watercolor fabric that has various shades of blue and aqua to use on her functional drapery panels and euro shams and layered her bed with a navy-patterned velvet matelassé and a white duvet and down comforter underneath. A layered bed offers versatility for the changing seasons.
She really wanted a small sofa in her room, so we had one made to fit the wall opposite her bed. She loves to read and do her homework there. We had originally planned to do a small, skinny coffee table with the sofa, but she decided she wanted to keep the space more open and just do a small drink table. A new rug helps to ground her bed and sitting area. In the renderings, I had one of her cheer photos being placed above the sofa. In the end, she decided she wanted art there and to do her cheer photos on another wall.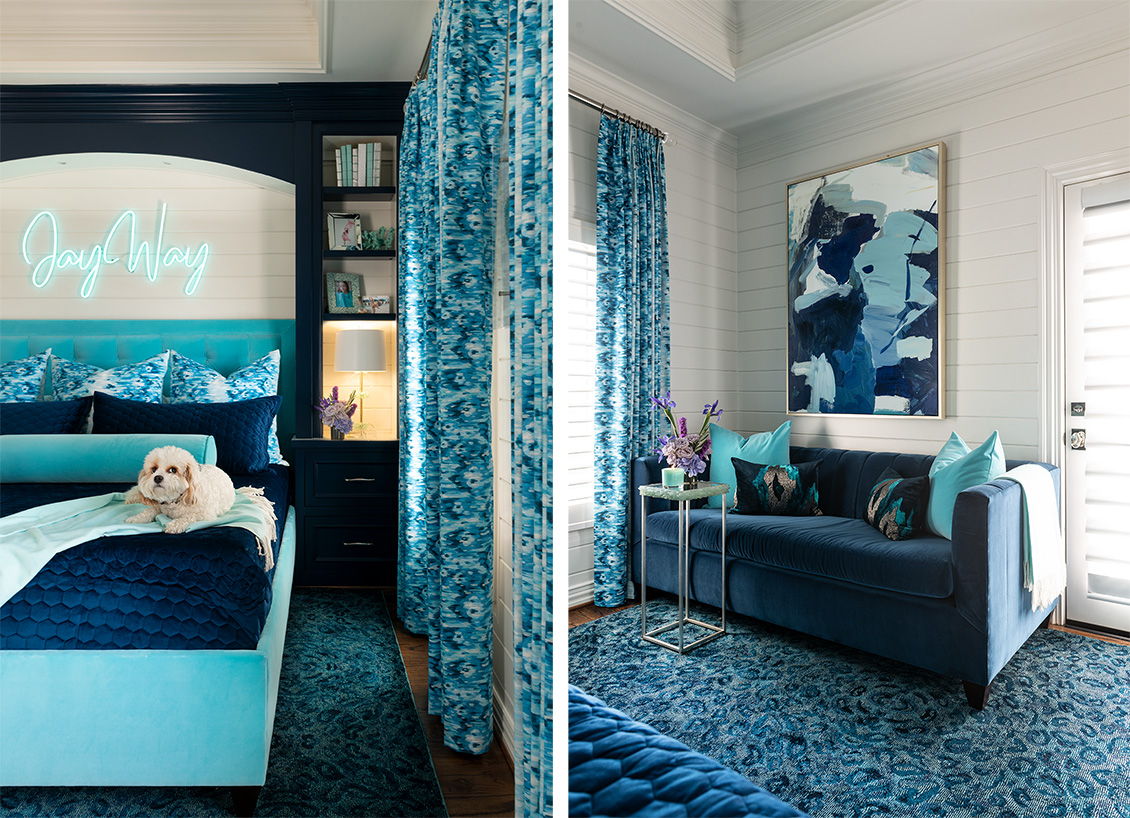 We're thrilled with her new look! For a full room tour, check out my instagram @designershay.