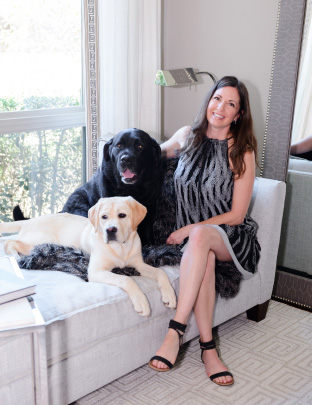 Our three English Labradors are definitely part of our family and all have very different dispositions. I've been a dog lover for as long as I can remember and especially have a soft spot for Labs! There is just something about their happy, go-lucky, always-wagging behinds that I can't help but love.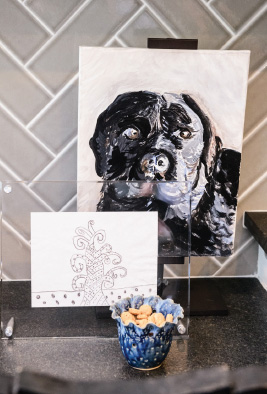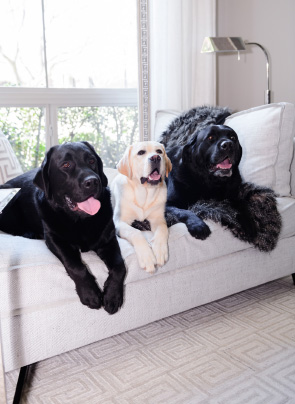 Bentley is our oldest at 7 years old; he is the "perfect child" and does no wrong, ha! He is the king of the castle, we say. Both of his parents are therapy dogs, serving several hours a month at local hospitals. So, by nature, he is very gentle and obedient. He asks permission to swim or get up on the bed and minds very well.
Cooper, our middle "child," is a little over 2 and, yes, is still all puppy. He is still learning and tries really hard to be good. He, as well, is black with handsome brown eyes that draw you in as he stares into your eyes begging for treats or walks, yet he is the least dominant of our pack. Finley, "Finn" for short, is our yellow, nine-month-old, very stoic pup with a more serious demeanor. It is no secret that Finn is the boss of Cooper. Cooper is quite okay with this and goes with the flow. Finn definitely loves to snuggle, the closer the better.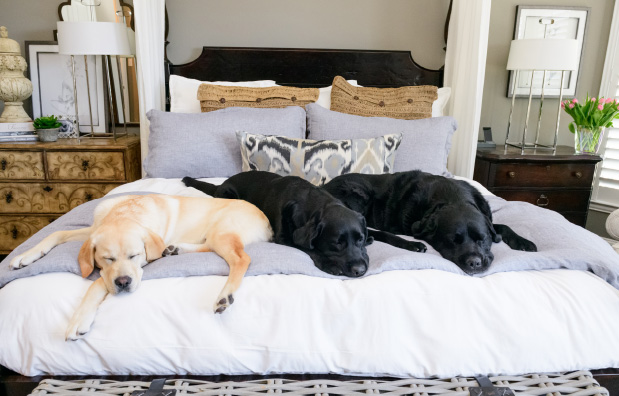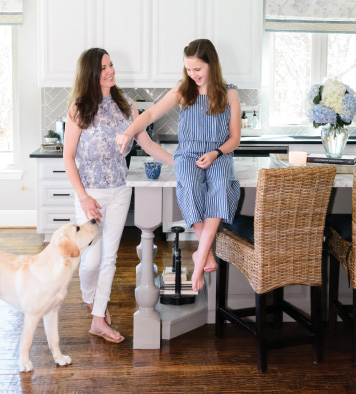 While all three are unique, they all are very sweet, eager to please, and love their momma! They don't get too far out of my sight; they keep pretty close tabs on me. When working from home, they are the first to test out tiles/wood samples or even fabric swatches. I find they aren't too particular regarding color-ha! But they do prefer the softer things in life and will settle in for a nice nap right on top of anything that is laid out on the floor as I play with schemes.
All the while, they keep me on my toes when it comes to knowing the ins and outs for fur babies and durability and performance fabrics. My household is a true test to many of the items I specify for clients on a daily basis, whether it be wood floors, paint finishes, or rugs and fabrics!