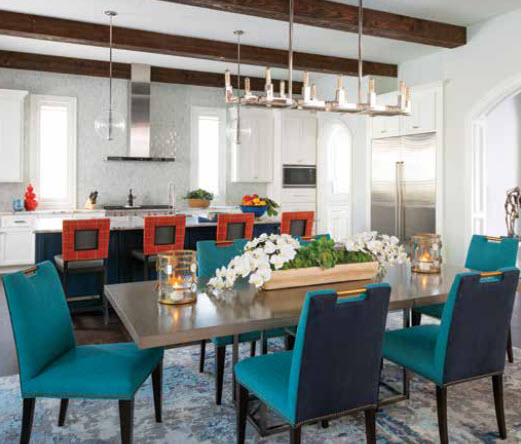 Despite all the craziness that seems to represent this year, I know I can still count on certain things, like the changing of seasons. Fall is my favorite time of year! There are many reasons for this, but the cooler weather is on the top of the list. The colors of the trees and landscape and the holidays are also top reasons for my love of the season. This year in particular I have valued the fellowship, closeness, and hospitality that we can offer in our homes – our sanctuaries really. During a time that has rarely felt in control or calm, we can still create in our own homes the feeling of safety, comfort, and grace. With this in mind, I thought I'd add the dining room to my "how to" series of furnishing and decorating.
As with any room, I suggest starting with a plan. First, assess your space and its intended use. Most homes don't allocate much space in the formal dining area any more – which is a shame, as it's generally one of the first rooms we experience off the entryway. It's our guests' first glimpse into our home. Also, many people feel they won't use this space very often, but I find that like many rooms, if they are furnished and comfortable, we will use them far more often.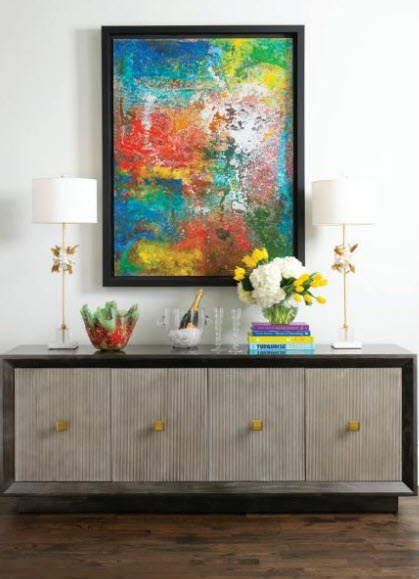 I would start with the table and determine the appropriate shape and size. Many people like a round table for conversation, and that's nice if your room is more square. The shape of most rooms, however, calls for a rectangular table. Next, determine based on window and door placement if you have the ability to accommodate a buffet/credenza and or a China or storage cabinet. It's nice to instigate storage and display for dishes, crystal, and linens if possible. A buffet is great to anchor the room, as you can add lamps and art or a mirror to really make a statement! If you have a hard surface for flooring, I would recommend adding a rug, but make sure it's the largest size that your room will allow, so in the event you extend the table, you'll have the host chairs fully on the rug.
I know now more than ever our homes are important to us as a reflection of our personalities, our travels, our family, and our most personal expression of who we are and what we value. I hope that we will all enjoy this autumn and beyond all that, that our homes represent and really embrace what home is about – all the best!