INFUSE SPRING INTO YOUR HOME
BY RACHEL JOHNSTON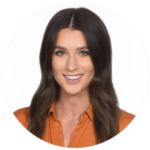 IBB Designer
rachel@ibbdesign.com
@rjohnston on Instagram
Spring is here, which means it is a perfect time to refresh your home's design!
When you think of spring, you inevitably think of flowers. Updating your floral arrangements is a great way to infuse a new color into a room while effortlessly adding an unexpected element to your design. Whether you set an arrangement on your cocktail table, bedside table or kitchen counter, florals are guaranteed to freshen up your space.
Springtime is also a great occasion to update your bed linens. If you are anything like me, you love a beautiful, freshly-made bed. I am constantly looking to incorporate new elements into my bedding, and the change of season is a terrific time to do just that. You can make your bed look and feel spring ready simply by mixing in some lighter fabrics such as linen or cotton and by throwing in some new decorative pillows to your existing bedding.
I love to infuse the season into a design by mixing up the pillows, not just on a bed, but in multiple rooms in a house. This is a great way to introduce a new color scheme without feeling like you must completely start from scratch. When working with a neutral space, you can add pillows with an interesting texture or fun pattern.
Spring is an ideal opportunity to step outside of your comfort zone and infuse new elements into your design.