Christmas giveaway Tuesday 12/18
We're feeling a little wild today! Today's giveaway is open to all of our friends in the blogosphere as well as any clients in store at IBB Design Fine Furnishings today. One lucky winner will be adding a pair of these fabulous 20 inch Elaine Smith taupe zebra pillows to their home's decor!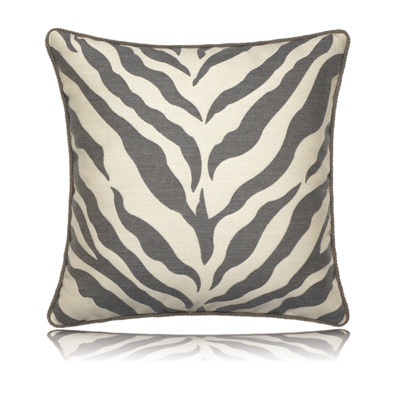 Here's how to enter:
Online: Just leave a comment anywhere on the blog between now & 5:00 PM Central time on December 18, 2012. Make sure to leave your first & last name with your comment.
In person: Simply fill out a form at the giveaway display table by our reception desk at IBB Design Fine Furnishings & drop it in the bowl.
All online names will be added to the bowl for a drawing at 5:00 PM Central Time.
The winner will be announced here on the blog later this evening.
All month long, we'll be giving away fabulous items from our store because we love our clients & fans of IBB Design Fine Furnishings! Some of the giveaways will be in store participation only & others will be opened up to all of our amazing friends in the blogosphere that are outside of the Dallas area. Check back frequently on our blog or our facebook page to see when & what our next giveaway will be. You never know when it will happen!
Happy Holidays, Happy Tuesday & Happy Decorating!
xo
Shay