Picking the Perfect Coffee Table
Today on Good Morning Texas, I gave a few quick tips for choosing the perfect coffee table for your room.  It's important that you select a coffee table for your home that not only has form & function, but also makes a statement in the room.  Watch the segment here.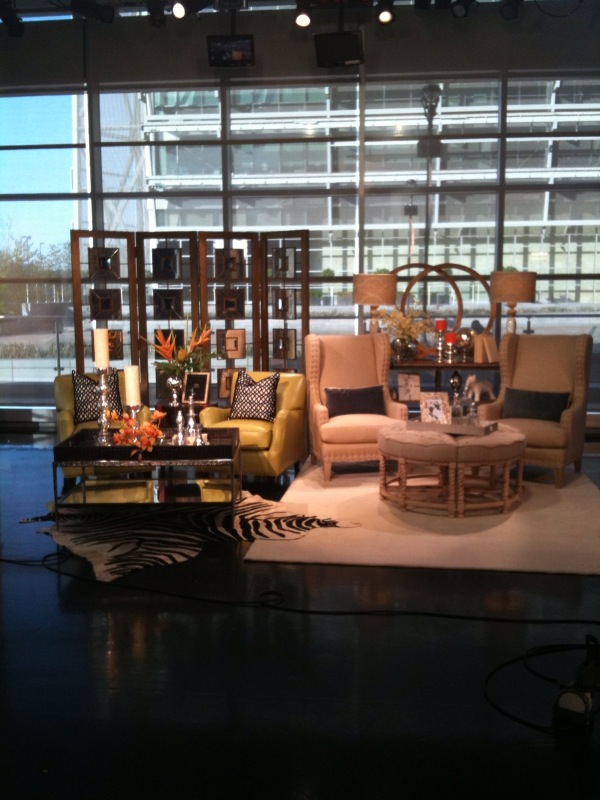 Rectangular leather tray coffee table (pictured left) by John Richard.  4 upholstered bunching ottomans by Design Guild.  Both available at IBB Design Furniture Showroom.
Tips for selecting the perfect coffee table
1.  The standard height for a coffee table  is 17"-19"  (Contemporary designs often use lower tables.)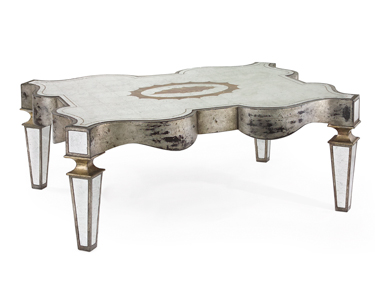 One of my all time favorite coffee tables!  This eglomise stunner is by John Richard.  I especially love the shape & legs on this table.
2.  Positioning your coffee table:
Place at least 18" away from your chairs or sofa ~ you want it to be within reach but you need to have enough clearance to easily walk by without feeling like the space is cramped.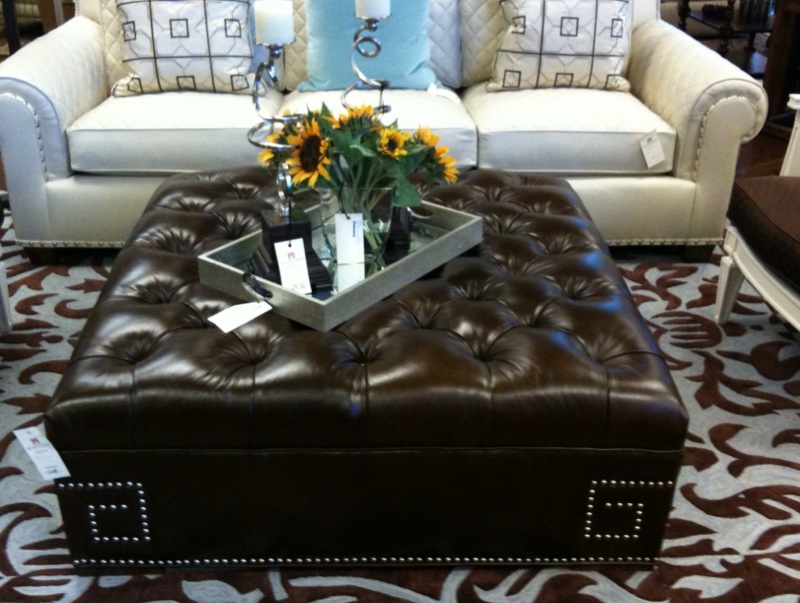 I love this leather ottoman coffee table by Century.  The nail head detail is to die for!  The tufting & rich chocolate leather invite your guests to kick up their feet & relax.  Do you remember seeing this on GMT recently?
Determine what size & shape is best for your room.  Ask yourself these questions:
1.  Will the coffee table align with a pair of chairs, a sofa or a sectional?
2.  What shape works best for my room/furniture layout?  Do I need a round, square, rectangular, or irregular shaped coffee table?  Rounds & squares work well with sectionals.  Use an oval shaped coffee table when a rectangular would work, but the space is a bit cramped.  The rounded edges help you gain a few extra inches & open up the space.
3.  What surface do I prefer?  Wood top, glass top, stone top, or upholstered?  Glass & other transparent tops can make a smaller room feel bigger.  An upholstered coffee table can help create a more laid back feel that will invite your guests to kick their feet up.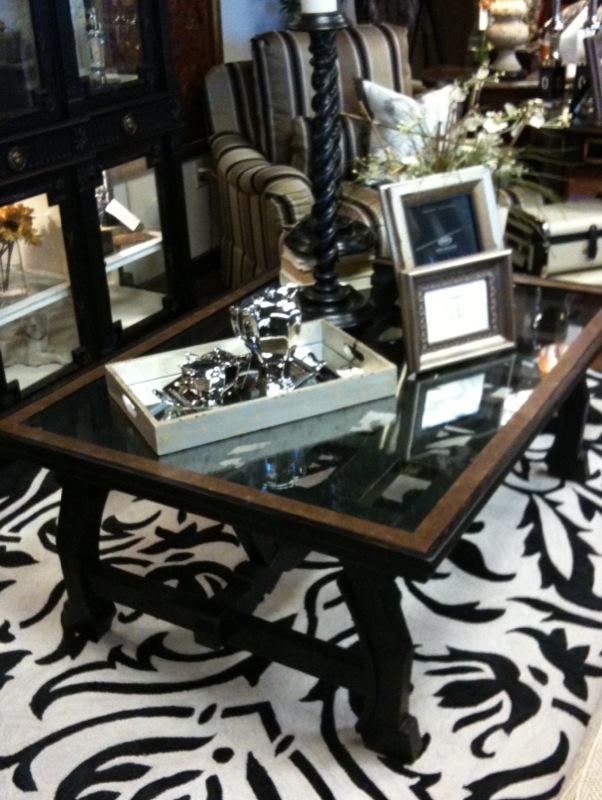 This glass top rectangular beauty is by Century.  Using a glass or transparent top can help open up a room.  Rectangles align well with sofas.  A good rule of thumb is to have your coffee table be 1/2 to 2/3 the size of your sofa.  This helps create visual proportion & allows access to the coffee table from each seat on the sofa.