Paint treatments that are all the Rage!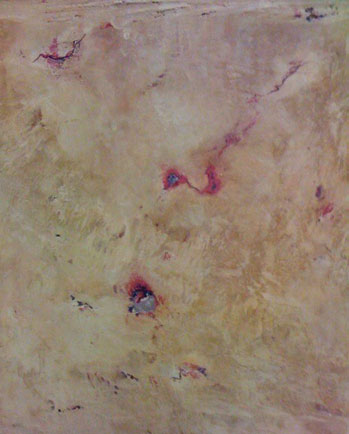 Today on Good Morning Texas we discussed new techniques in paint finishes for your home.  All of the gorgeous samples I used were provided by my good friends at Artifax.  We've worked with them for over 15 years & let me tell you …. they are incredible!  Kris Perry is a true artist & her work is just awe-inspiring.  Her husband James is a master at Venetian and other plaster techniques.
These techniques are not for the novice painter.  They are incredibly labor intensive!  The team at Artifax have spent years perfecting these techniques.  They are the crew to be copied!  Copying is the sincerest form of flattery, but do NOT try this at home yourself!  You will be thoroughly disappointed, not to mention exhausted.  This is one area where you definitely want to call in the professionals!
Kris Perry
214-636-1104
www.artifax.us
artifax_p2@yahoo.com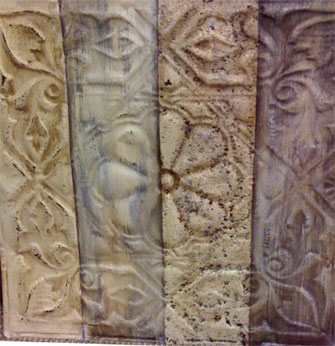 Top Photo:  Inganno Fresco
Middle Photo: Antiqued cabinets sample board showcasing a variety of colors
Bottom:  Tin ceiling tile featuring 4 different faux colors & techniques