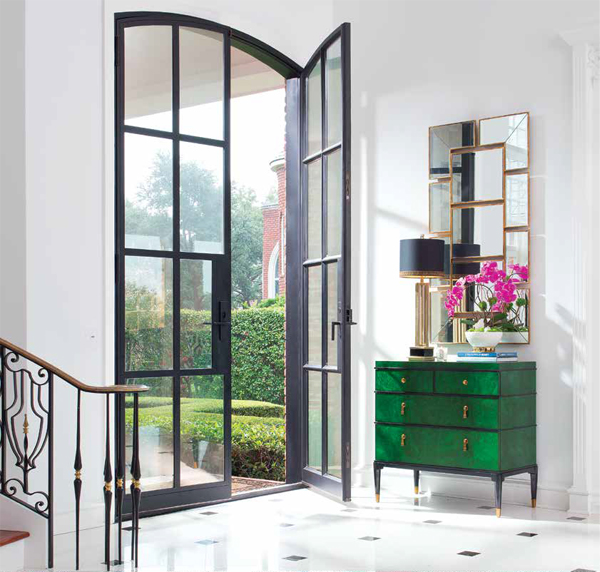 As the old saying goes, "You never get a second chance to make a good first impression." That's exactly what the landscaping and your front door are for your home: the first impression for the grand entrance!
As the old-world design style has slowly expired, many clients are changing styles and finishes on the front door to add to the curb appeal, as well as for the excellent performance.
Glass inserts, sidelights, and transoms are some of the customizable door selections available. Whether you want the security of a heavy-duty steel door or an energy efficient wood or fiberglass door, certainly having a clean, fresh, straight-line look will set the stage for your amazing new first impression!