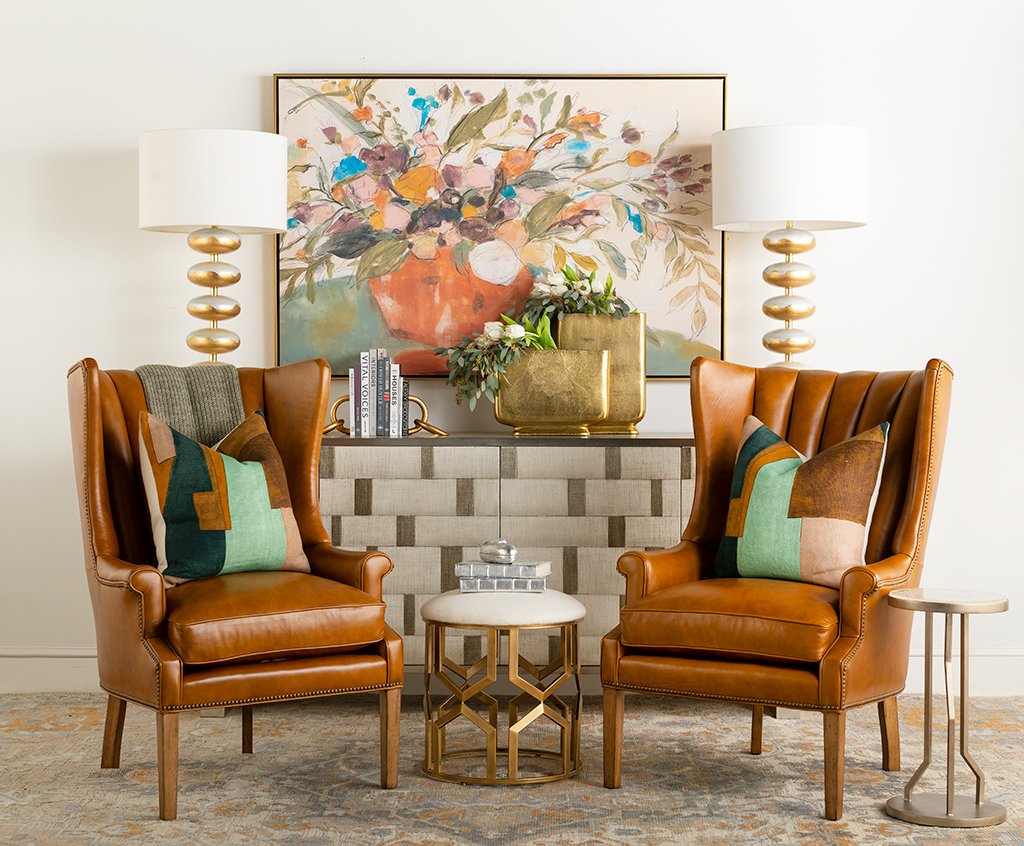 Mixing metals can be tricky when applying them to your interior spaces. What used to be avoided – using silver or gold only – is now welcomed and actually quite difficult to avoid. Metallics are everywhere– from design, jewelry, fashion, and even makeup.. There are so many gorgeous, classic metals to choose from such as rose gold, brass, copper, nickel, and everything in between. How do you incorporate a variety of metallics without getting a too shiny overboard look? Too many shades can be distracting and take away from the classic beauty metallics hold. Mixing different hues of gold and silver gives a room an acquired, sophisticated look which has classic staying power. Follow these tips to confidently incorporate metals in your space to give it a curated and collected vibe:
Keep the metals to three shades – selecting one as your dominant metal.
Make sure your dominant metal is easy to match across manufacturers; bronze and gold shades vary among brands.
Pair with cool or warm undertones. Contrast is important and will make the hues pop.
Find an item such as a light fixture or drawer pulls that incorporate more than one metal. This will tie everything together.
Combine textures! Mix hammered, matte, and polished finishes together for a layered look.
Subtle is key – Mixing different bright, shiny metals together can make them compete for attention and distract from the space.
Don't choose shades of metals that are too close in color. It will look like you tried to match them but missed the mark.
Use each shade of metal at least two times in the room, giving it a sense of purpose.
Chrome and nickel finishes shouldn't be mixed. They have different undertones and clash with each other.
When done right, mixing metals gives rooms a depth and sophistication that you can't quite put your finger on – a look you can't achieve with the "matchy" look. You should always go with what you love. By carefully applying these tips, you can accomplish that look while keeping all of your old treasures and adding in some new ones.