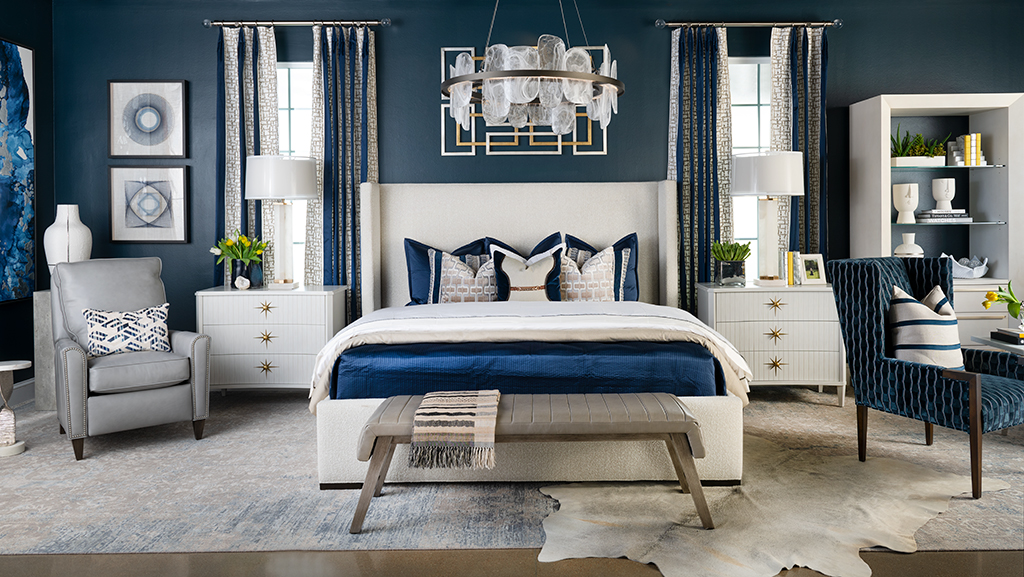 The vision was to do a bedroom that is masculine, but where a lady would also feel welcome.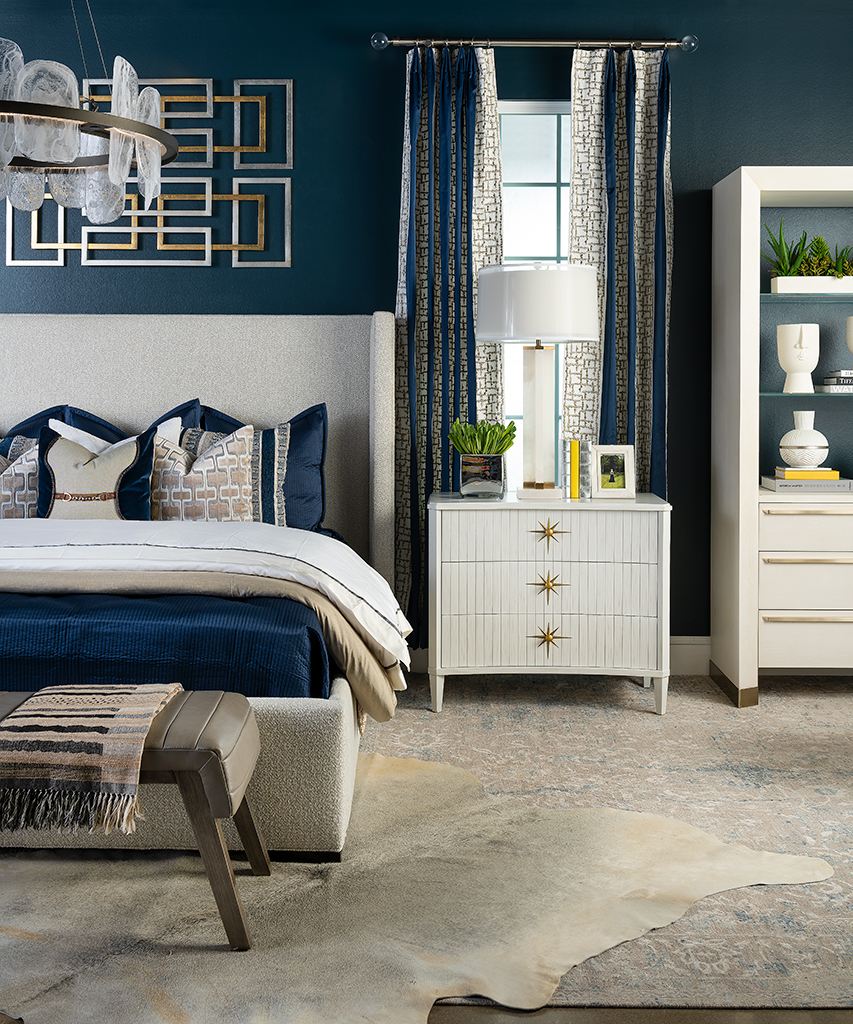 The navy and gray are softened with ivory and shades of taupe for elevated comfort. I love the large-scale art in combination with the geometric navy string art. It certainly comes to life off of the Sherwin-Williams Naval walls. Add the soft gray leather recliner for a stress-free zone.
The window treatments are done in dual fabrics that bring a soft pattern forward, front and center. The navy solid retreats back into the wall color. The window treatments add to the overall look of the room, but are not the star of the show. That is always reserved for the bed.
The height of the headboard has a strong presence with a smooth neutral fabric. The straight angles of the sides of the headboard add a more contemporary look. The solid navy linens are by Ann Gish and are a washable silk. Being washable and soothing to the touch make them perfect! The 22" x 22" pillows create the personality of the bed and can be changed so easily to give a completely different look for different seasons and events.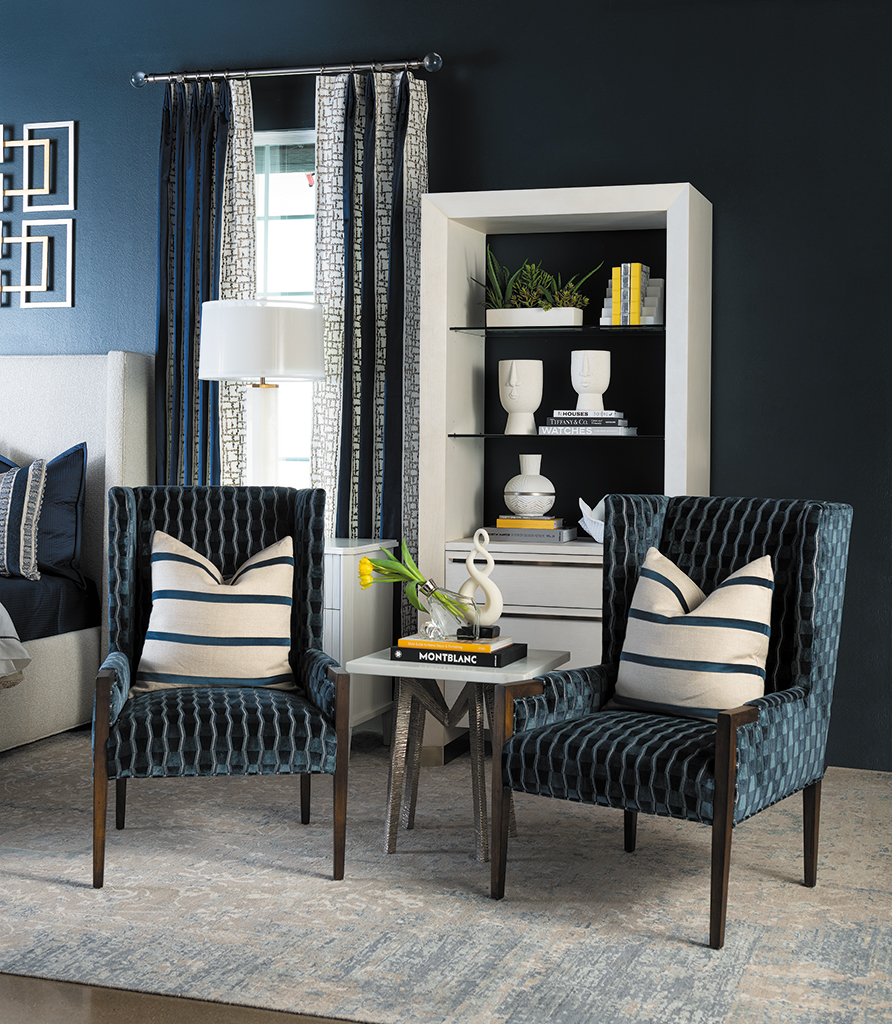 And who said you can't mix gold and silver? This is demonstrated in the artwork above the headboard and enhanced with chosen accessories. The accessories were selected to give the room an uncluttered, simple look. Keep it fresh. Keep it clean. Keep it neutral. I have added a spot of yellow just to bring it to life. It's happy, cheerful, and carefree.
The rugs are hand knotted and have a transitional flare, and while wonderful for this particular room, they can also be used in many other rooms and applications in future homes.
Escaping into this sanctuary will allow you to be at peace. You are at home and safe. That's what we all strive for: to be at rest in the comfort of our home.