Permanent Botanicals for the Win!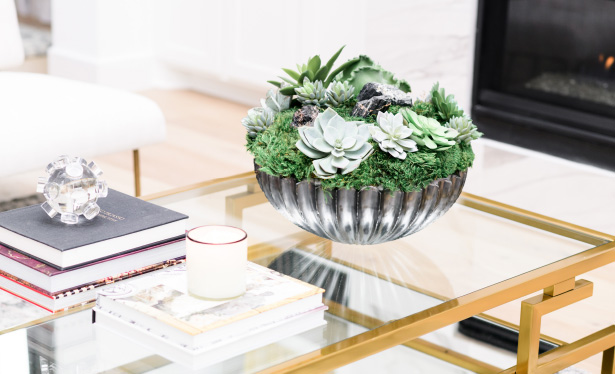 Not a big fan of using silk or "faux" flowers and plants in your home décor? I cannot tell you how many times I have heard that statement in my design career, and I totally understood, because let's just say, the arrangements and plants from yester-year were much better viewed from afar.
Honestly, there is nothing that can add the finishing touch to a space like the color and texture of a beautiful floral or a beautiful green plant. However, most of us do not have the time, the skill, or the budget to keep replacing fresh flowers or live plants so that a designated area does not sit bare and sad looking for months on end.
These is a solution to this dilemma! Available now are totally natural looking permanent botanicals with beautiful, vibrant colors and a real-to-the-touch feel. If you are tired of the treadmill of replacing fresh flowers and would like to see a better option, then please visit our showroom. I can introduce you to the new, perfectly natural look and feel of the botanicals at IBB, designed by our own Shay Geyer.
When you take one of these beauties home, it will be like you waved a "magic wand" over that space.