Working with a Designer through the Build Process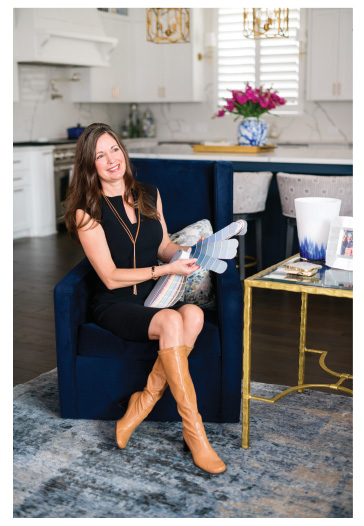 Building a new home or even remodeling an existing home is a complex process with many detailed decisions. Often, many of these decisions must be made upfront, even prior to the construction phase. As designers, effectively selecting well-thought-out, cohesive, and timeless designs is what we deliver in our design process. We are adept at tying our clients' visions together and delivering an ideal space that is both visually appealing and functional. We embrace every portion of the process, as each step truly affects the final product and can save valuable time and money.
There are many advantages in working with an experienced designer, from the beginning of the architectural phase, through the selections process, and finally to the furnishings. Our expanded knowledge of the remodel/building process helps to tie in all of those special details while striving to exceed expectations in the final project. At IBB, we offer a complete "turn-key" design experience by being uniquely equipped with both a dedicated showroom for building/remodeling as well as one dedicated to furnishings and décor. Our design center showcases items such as tile, carpet, countertops, and paints, while our furnishings showroom offers 90,000 square feet of furniture, art, accessories, and rugs galore!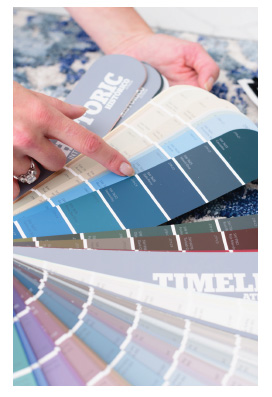 So, how does the process work? For starters, getting to know our clients and how they live in the space, as well as the ideas they bring to the table, are crucial to the process. This allows us to make educated decisions, but most important, allows us to take those ideas and translate them to reality. And though not architects, it is important that designers are involved in the finalizing stages of construction documents. We like to review how rooms flow and plan furnishing layouts to confirm ample space, examine door swings, locate floor plugs, as well as review lighting plans. After years of experience implementing furnishings, it is clear that designer involvement early on in the building process is most beneficial for the end result.
Once plans are finalized with the architect, it is time to start selecting finishes and fixtures. We begin by customizing a document that outlines a comprehensive list of all needed selections. This document ensures your contractor has all they need to bid out and order the correct products down to the last detail. IBB's Design Center uniquely offers a wide variety of options in regards to selections. Having these resources all under one roof saves time and energy during the selection process. Now, once the finish-out portion has been submitted, the real fun can begin: the furnishings and window coverings! Having a furniture layout in hand and the base colors of the home selected, we can start to present the furnishing options that will best fit our clients' lifestyles and budgets. IBB sources from hundreds of vendors and visits furniture markets all across the U.S. to find a unique blend of furnishings that are sure to fit any need. We are a unique "boutique" experience in that IBB sells directly off of the showroom floor, unlike many others that back stock several of the same item. Most all of our items are also customizable, meaning we can special order in endless amounts of fabrics or finishes to make a piece uniquely yours.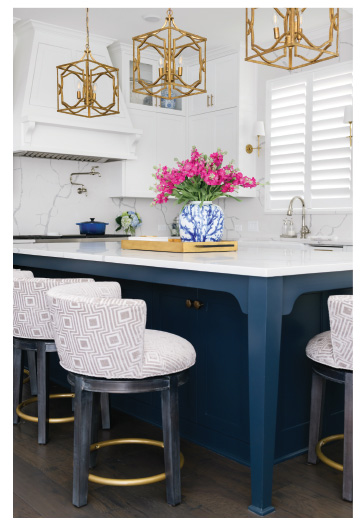 In addition to furnishings, our in-house drapery workroom allows us super-competitive pricing and the opportunity to expedite projects efficiently. With an endless amount of fabrics on hand, we are sure to find the perfect one. IBB's drapery program is also turn-key in that we measure, sew, and install your drapery while supplying the fabrics, trims, and hardware. I always say draperies put the finishing touch on any project. Similarly, rugs and accessories are also plentiful around here! We have hundreds of pillows that we joke multiply overnight and aisles of carefully organized lamps and accessories in our warehouse. We also offer the largest rug sample wall in the Metroplex, showing hundreds of rugs of all price points, from machine-made to custom one-of-a-kind hand knotted options.
As you can see, the addition of an IBB Designer to the building or remodel process can be priceless. With all of this added value, the investment of having a designer on your team will pay for itself in cost, time, and avoided stress during this detailed process. All, of course, while having a lot of fun along the way!