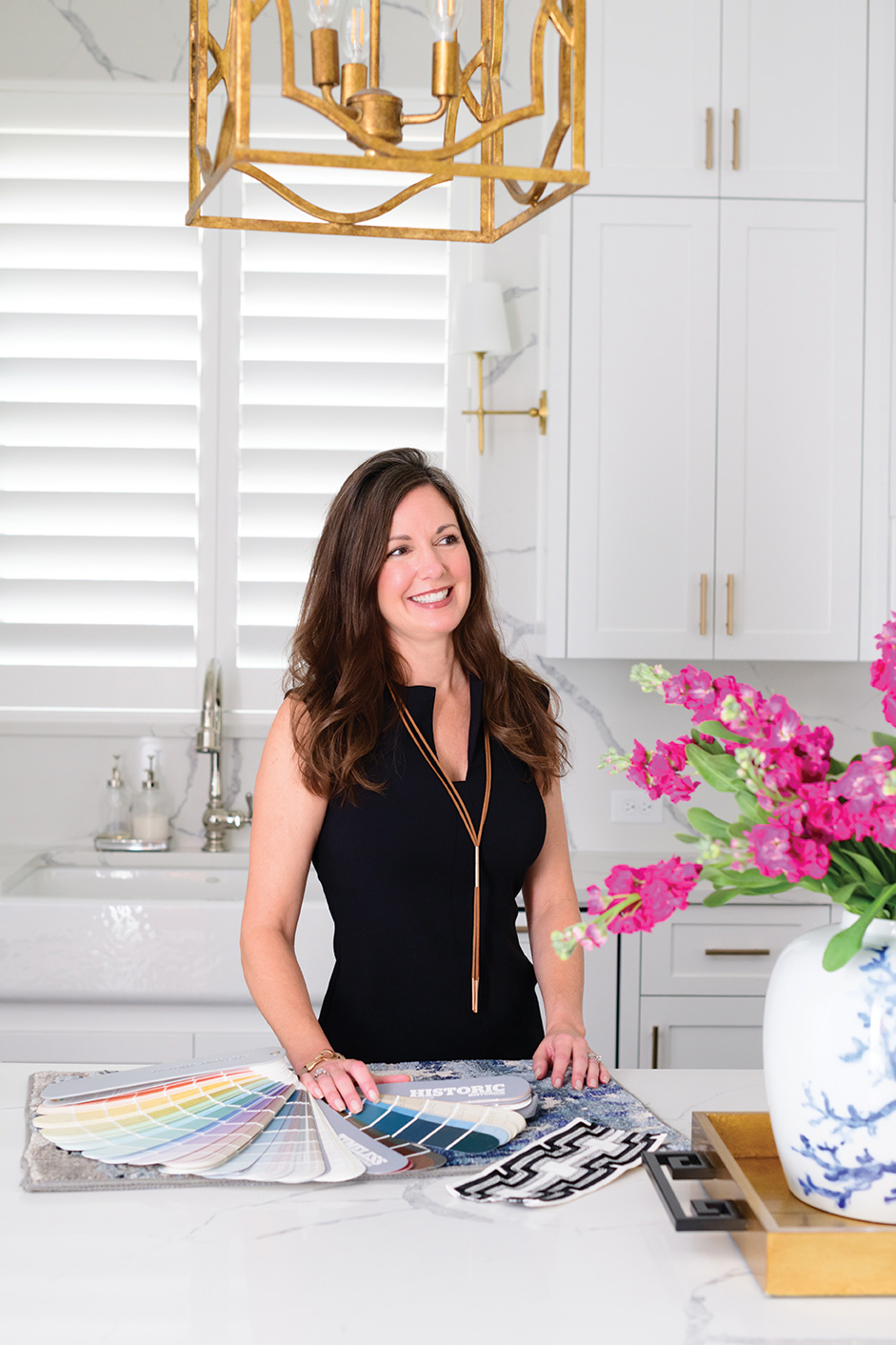 Is your home showing its age? Is it time for a facelift? With home prices on the rise as a result of the housing shortage, there is no better time than now to consider remodeling your existing home! While a daunting task for many, hiring the right team to guide you can help ease the burden.
Gathering a successful team of experienced professionals is key. Develop a realistic budget early on, and knowing there will be unforeseen items and changes during the course of the project, include a healthy contingency with this budget. Don't forget to allot for new furniture items where needed, art, drapery, rugs, and window coverings.
Listening to the professionals and being open to suggestions can save you time and money in the end. Often, your contractors and designer come to you with fresh ideas and ones that you had not even thought of that can make your life easier. As a designer, I love being in homes of my clients and getting a true feel for how they really live in their space and what their needs are. This ensures we achieve the results they are looking for.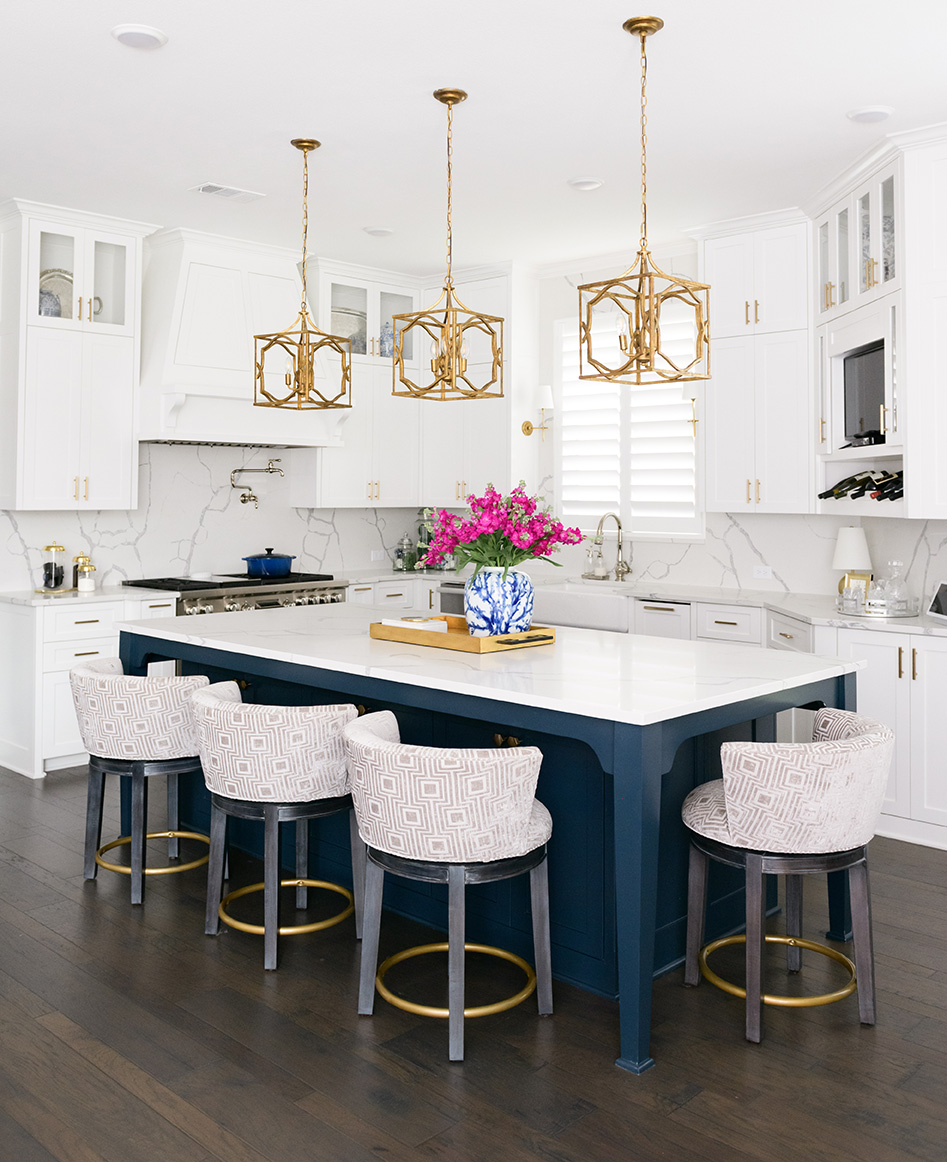 At the onset of your project, it is key to make every decision you can upfront in order to avoid delays. Also, be sure to cover all of your bases, such as incorporating a good lighting plan. Be sure to view actual samples, especially paint, in your space. Furthermore, consider furniture placement, which also in turn can dictate outlet placement. After all, if you are remodeling, this is the time to do it while the trades are there.
Now that you have the remodel underway, you will want to start fulfilling the feel-good items, as they are the icing on the cake. Whether you have new hardwoods, fresh paint, or a whole new kitchen, start working with your designer on furnishings, art, window coverings for privacy, and drapery to soften and bring the space to life.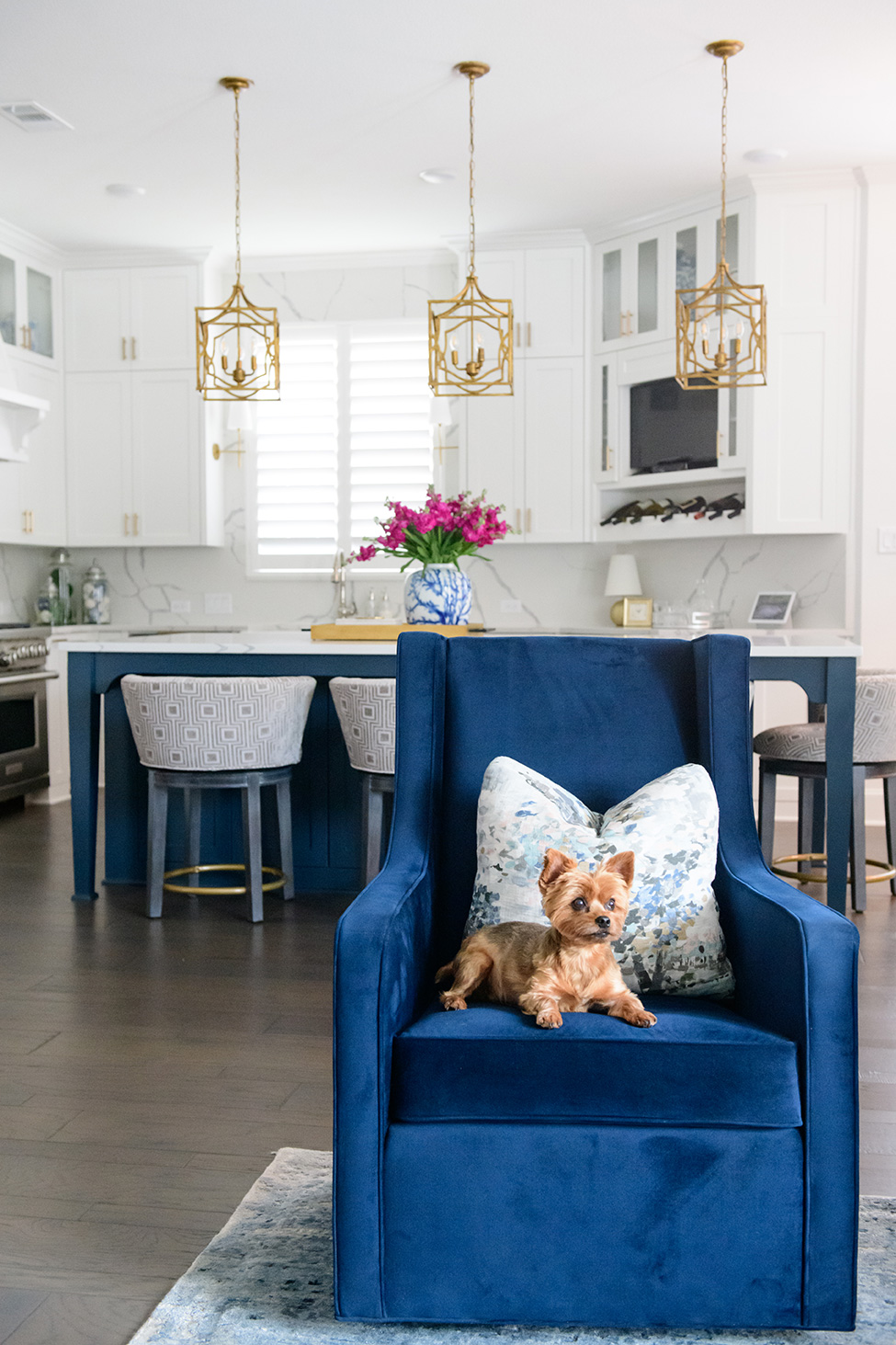 Be sure to lean on your interior designer for tips when selecting fabrics and finishes that will fit best into your lifestyle and accommodate the fur babies! You wouldn't want to go to all this effort and then come back in with all of the tired pieces that won't allow your newly renovated home to shine!