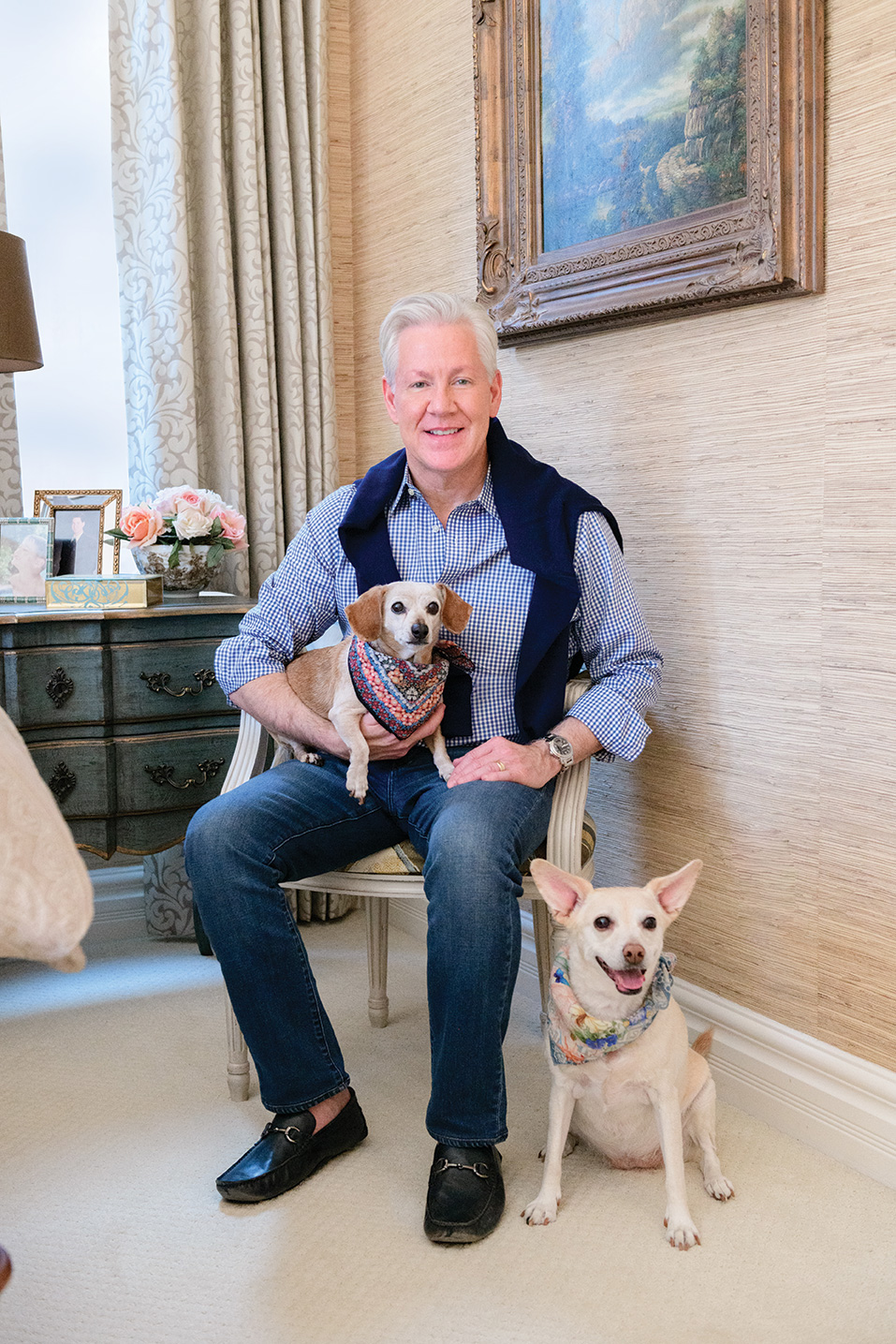 It's no secret that #teamIBB consists of many animal obsessed people. We joke that it is almost a requirement for our staff to have a furry companion. With a team full of animal lovers, our designers clearly have the upper hand when it comes to designing spaces that consider our clients' fur babies.
After all, it's our pets that often spend the most time on our furnishings (allowed or not). For our winter issue, we wanted to take a deeper look at some posh pooches for a better insight into the lives of a designer dog. This is Portia Nicole and Paisley Grace's story.
Portia is 8 years old, and her breed is a mystery. We think she is part Chihuahua and part whippet. Paisley is our senior at 14 and is a miniature dachshund. Both are rescues. Portia was adopted from the Dallas SPCA. We had lost our beagle Baxter to old age, and it was time for another dog. My wife, Carol, and our son, Spencer, and I entered the facility, and Portia was in a little corral all by herself. Carol and I walked the whole facility and realized Spencer hadn't left Portia's side, so she was the one!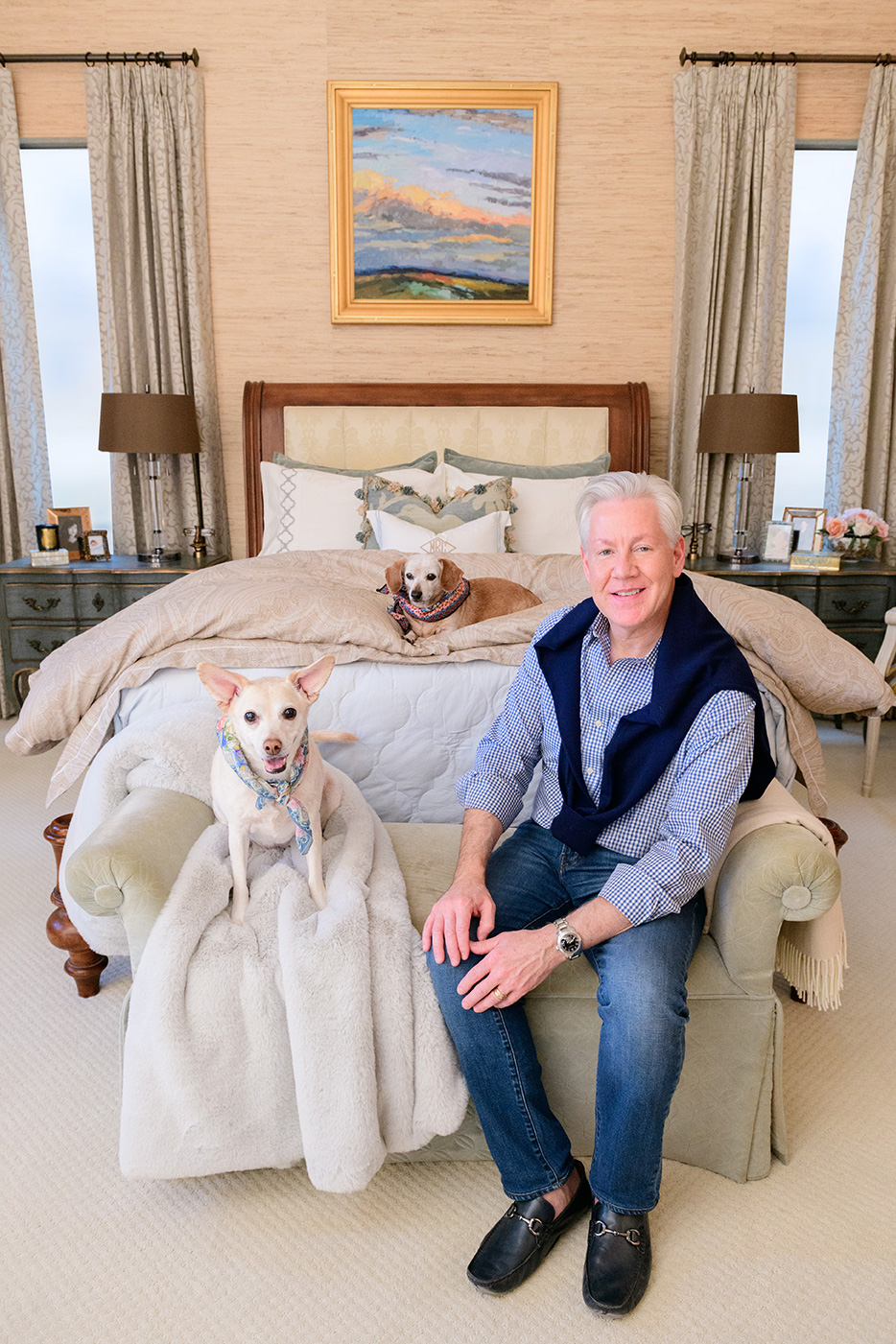 We first saw Paisley on the cover of pet adoption magazine; she was in a huge pink bow and was so cute! We had to drive to Anna, Texas, to see her. We then had an in-home visit to be sure we were a good fit for her, and it was a match! They both love to be on our bed or on the back of the sofa mashing down pillows as they go.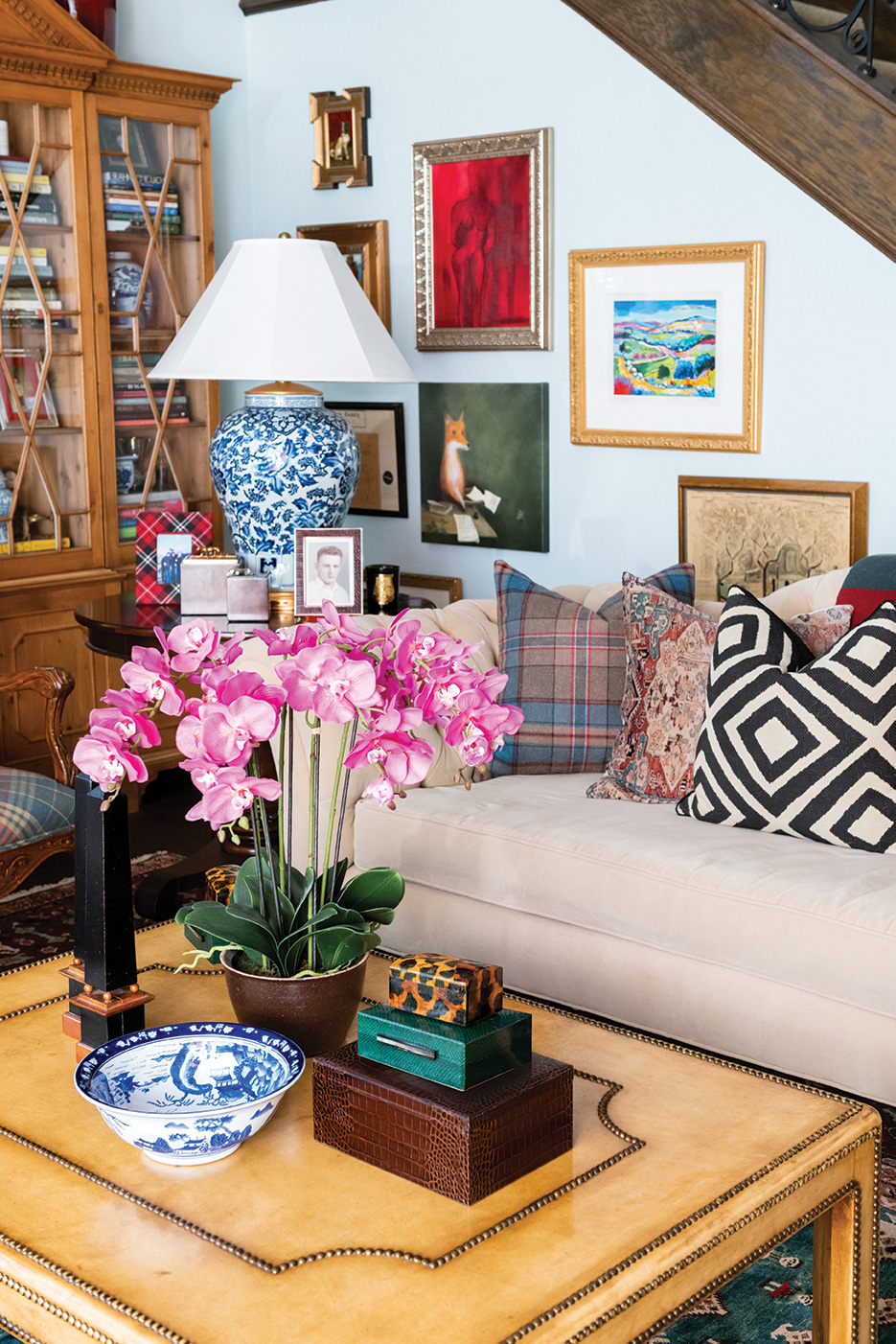 I'd say my best advice to pet owners when considering a furniture purchase is to consider a performance fabric for ease of care when your fur babies take over your home. Also, when selecting upholstery, be sure to look for fabrics that are not too loosely woven, as pet claws can easily snag certain fabrics. Pick good materials, and they will last with even the most high-spirited pets!