Week 5: Spring 2016 One Room Challenge
Eek!!! There is officially one week left until the big reveal!  This week has really been a blur as I had two out of town client project installations.  I was really excited to come home & see some progress. (Although my husband is equally as excited and sent me frequent text updates while I was gone ) The transformation of our laundry room & mud room are really starting to take shape.
Drumroll please….
Ta-da!  The wallpaper I've been fantasizing about is finally up. I can't even begin to tell you how happy it makes me!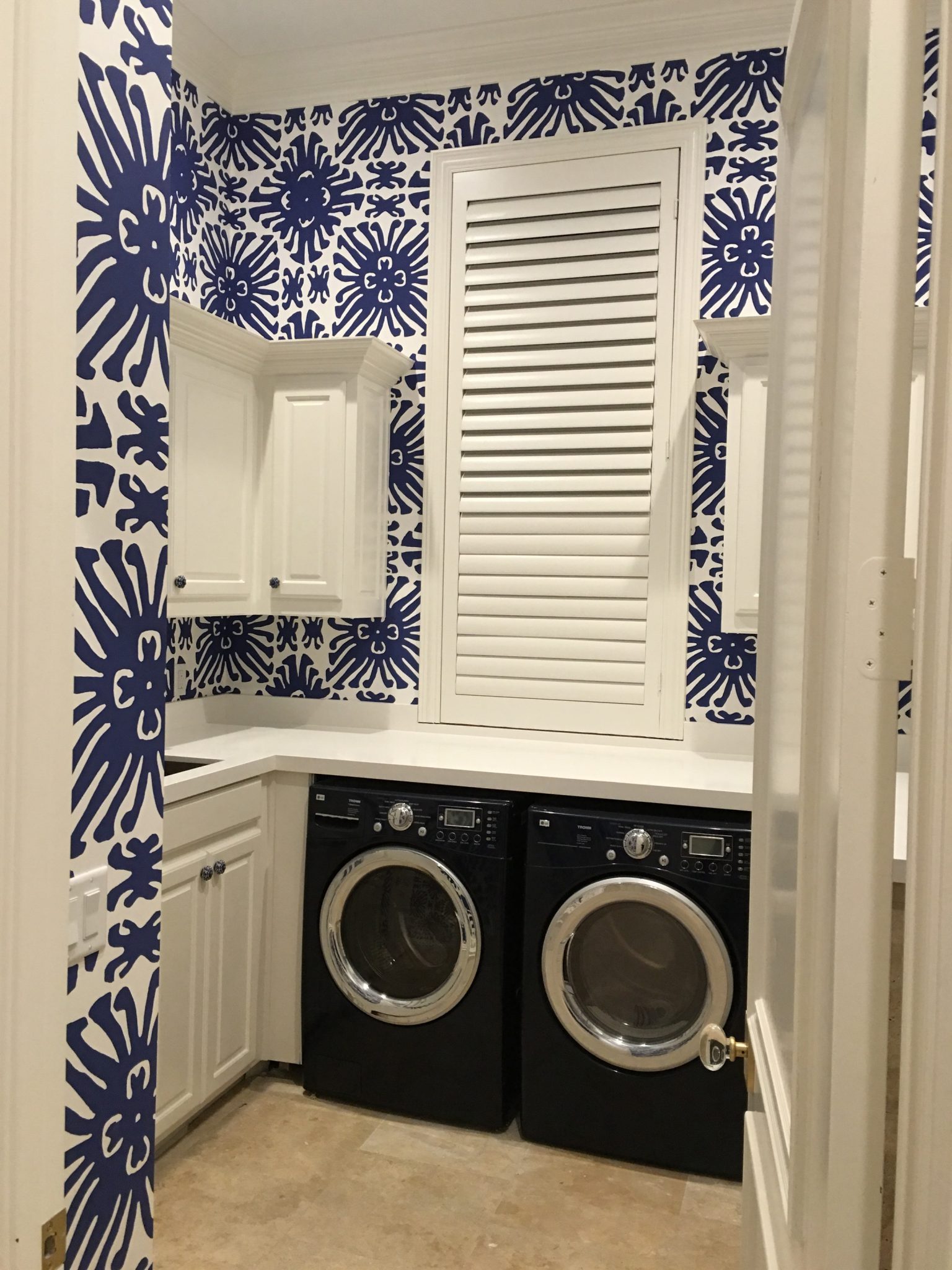 I absolutely love the impact it makes as you walk down the hallway from our family room to the mudroom.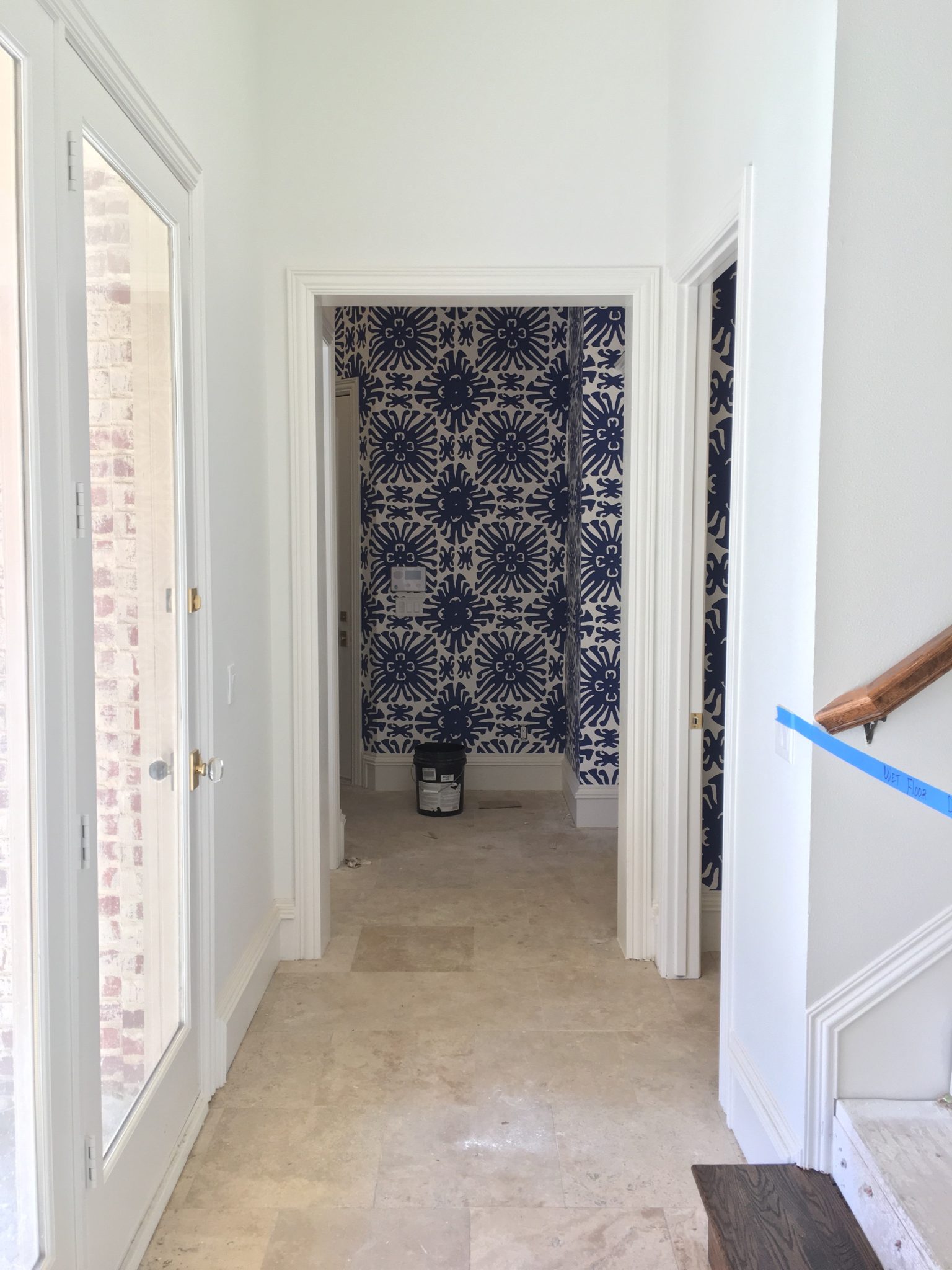 Here's a little reminder of what it looked like before
It's amazing what some fresh white paint & a gorgeous large scale patterned wallpaper can do!  We went from dark & dreary to light, bright & fab!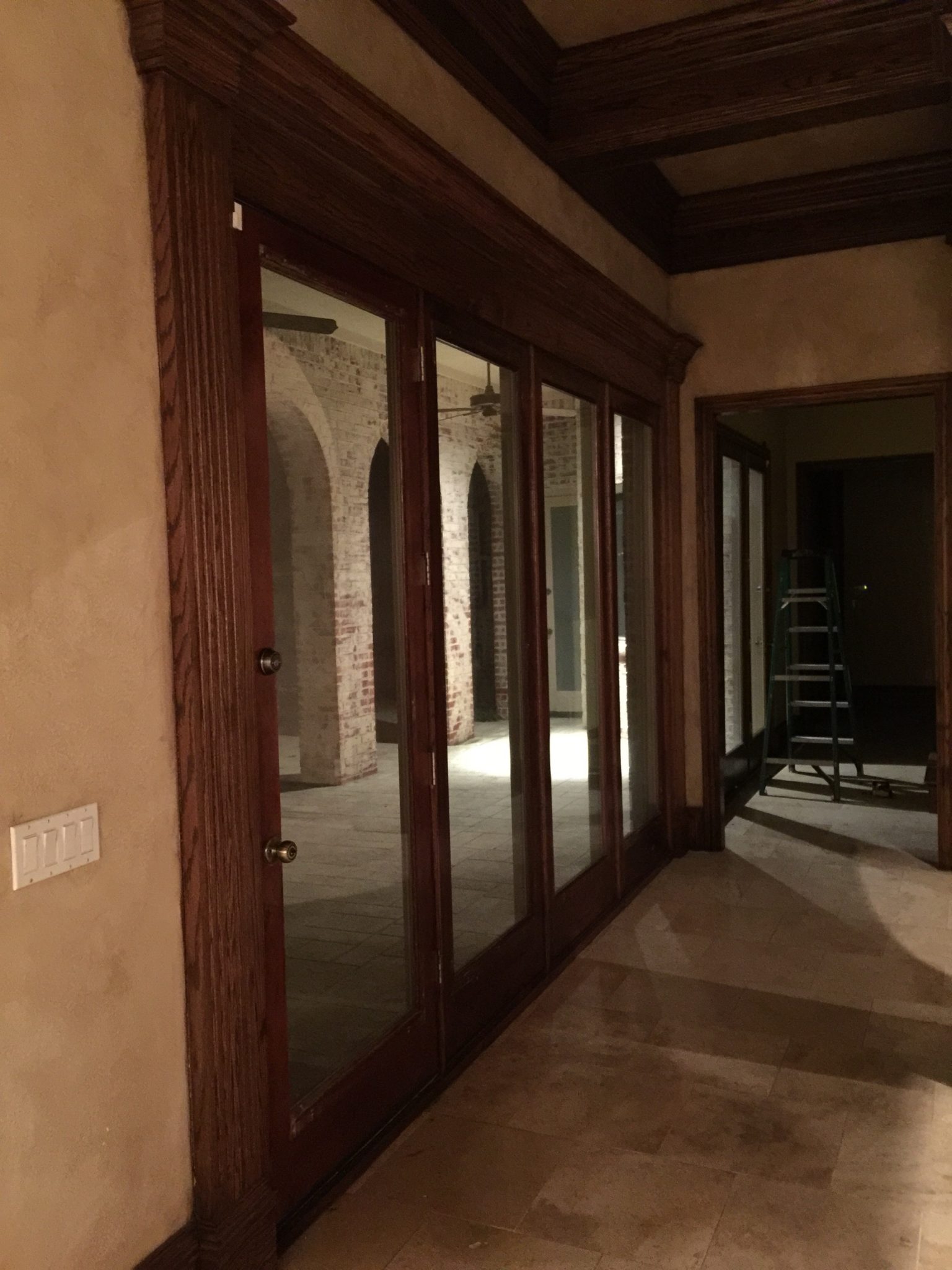 I'm loving all of the details in the mud room.   I'm really looking forward to having a nice organized space for everyone right by the garage door.  Our mornings are usually chaotic so I'm counting on this area to help ease some stress by helping keep everyone prepared & ready for their day.  A mom can dream, right?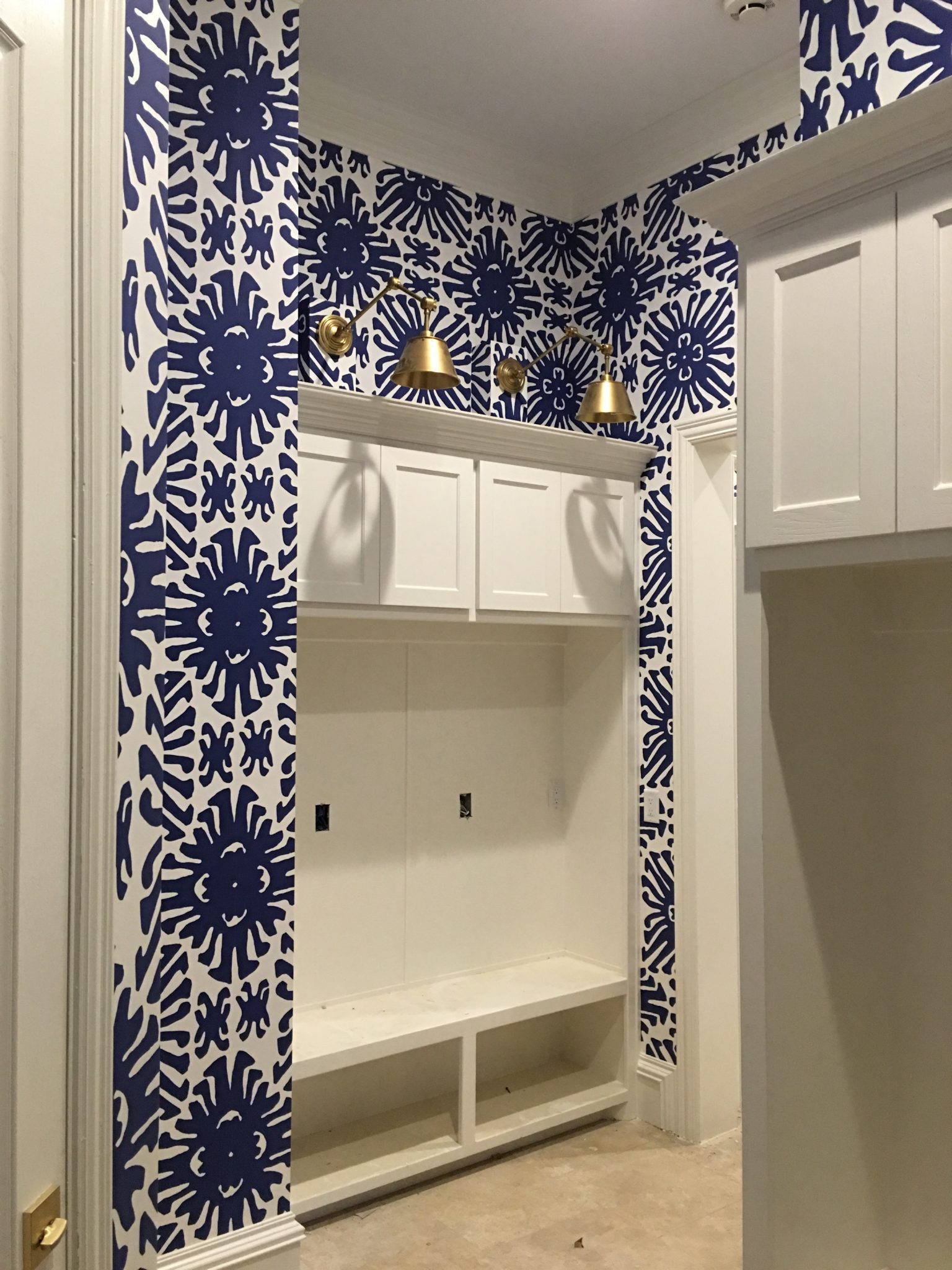 The sconces help bring in some much needed additional light in this area.  My handsome hubby has been very hands on with our remodel.  I'm so proud of all of the hard work he has put in.  It's been so fun spending time putting in sweat equity when we can.  We make a great team!  It usually goes somethings like this – I come up with a wild idea & before I even finish my thought, he's figuring out how to make it happen. Our contractor really gets a kick out of it!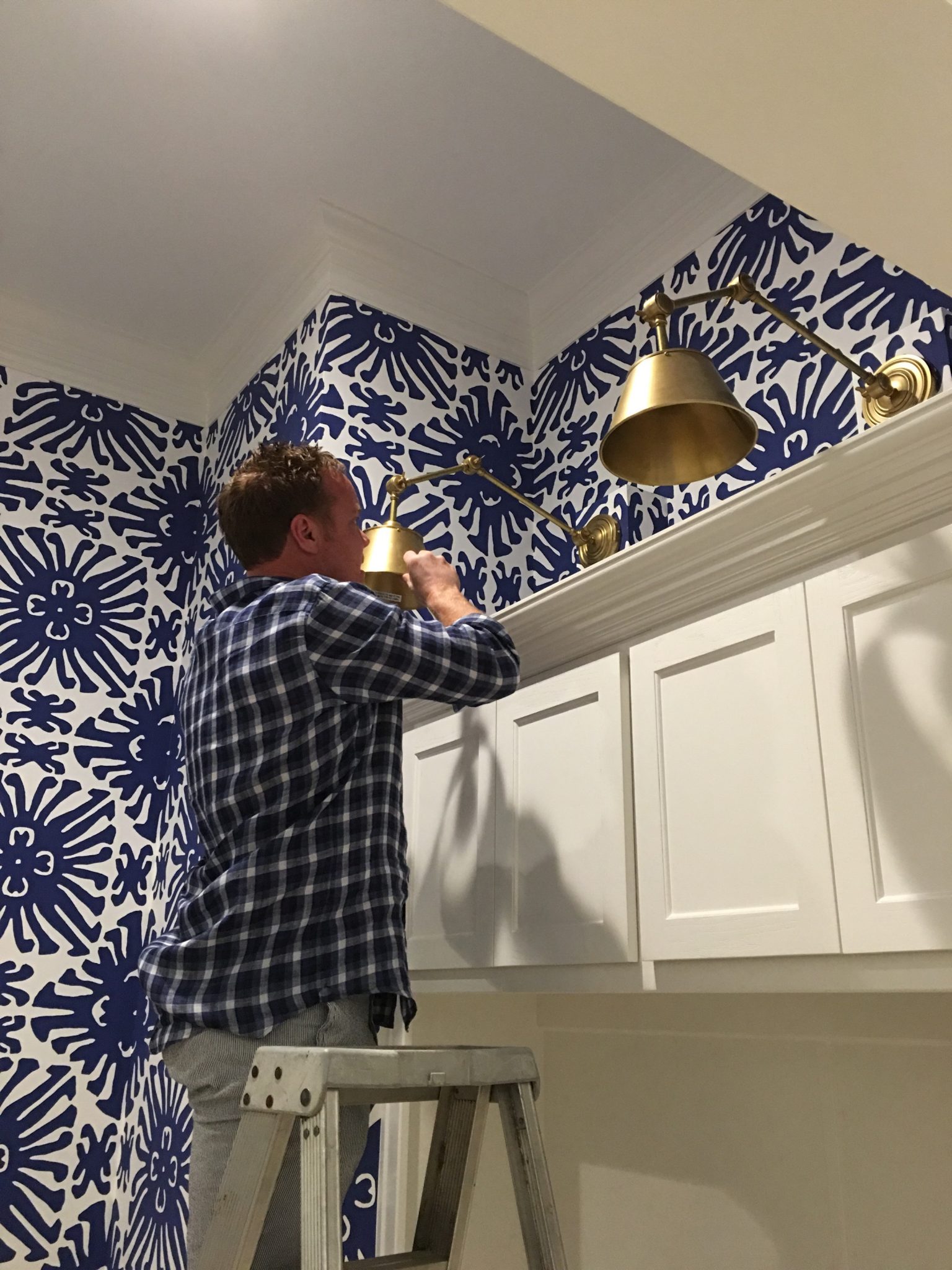 I've had my eye on Taylor Burke Home's "Don't fret" pendant for a while now.  When I saw Julianne at High Point market, I told her I had to have it for this project.  She just happened to have this white one in stock & she moved mountains to get it to me in record time.  We debated on whether I should do a fun POC (pop of color) but in the end, I went with the crisp white & I think once my window treatment goes up & my other accents are in that you'll agree. The chandelier went up yesterday & I absolutely love it! Thank you girlie!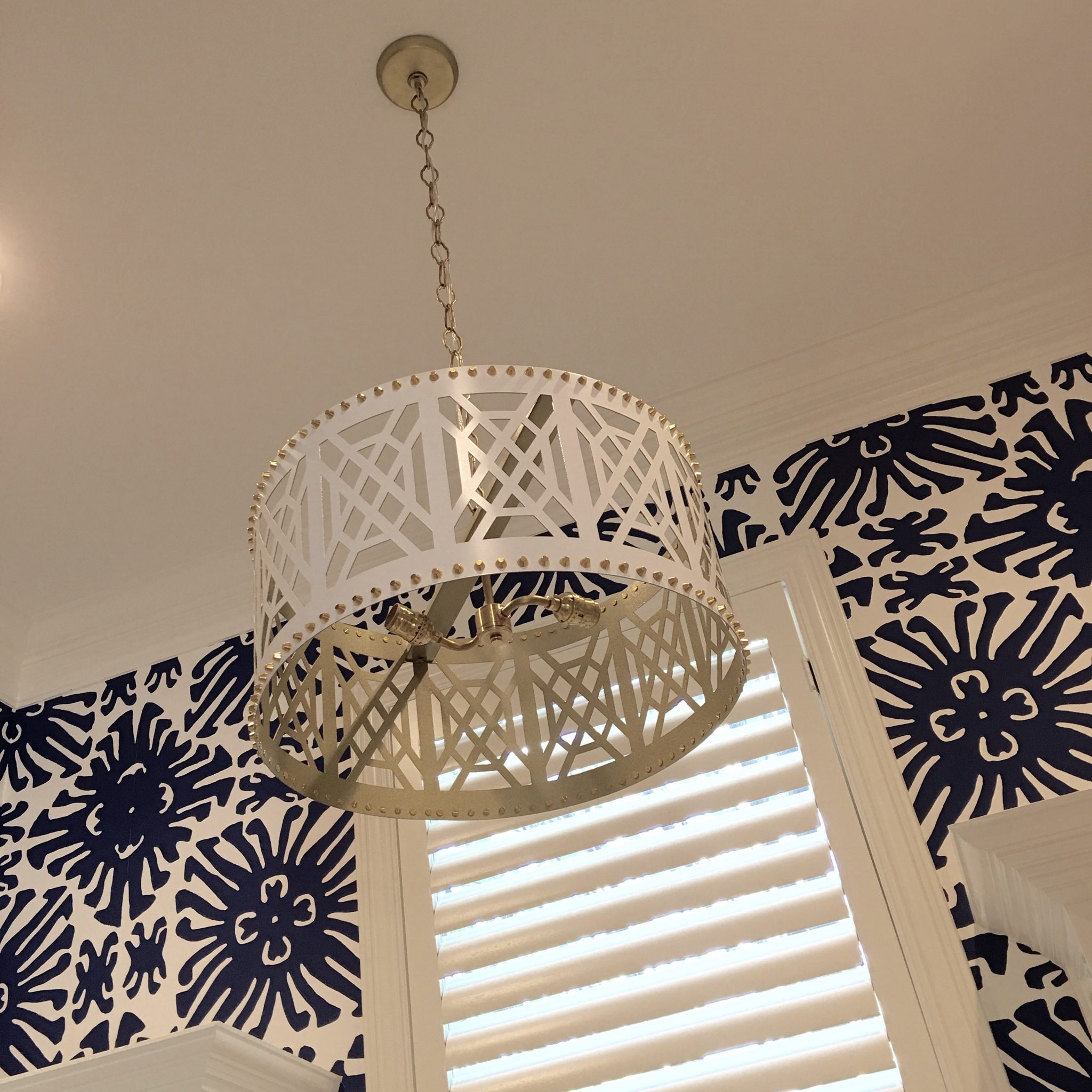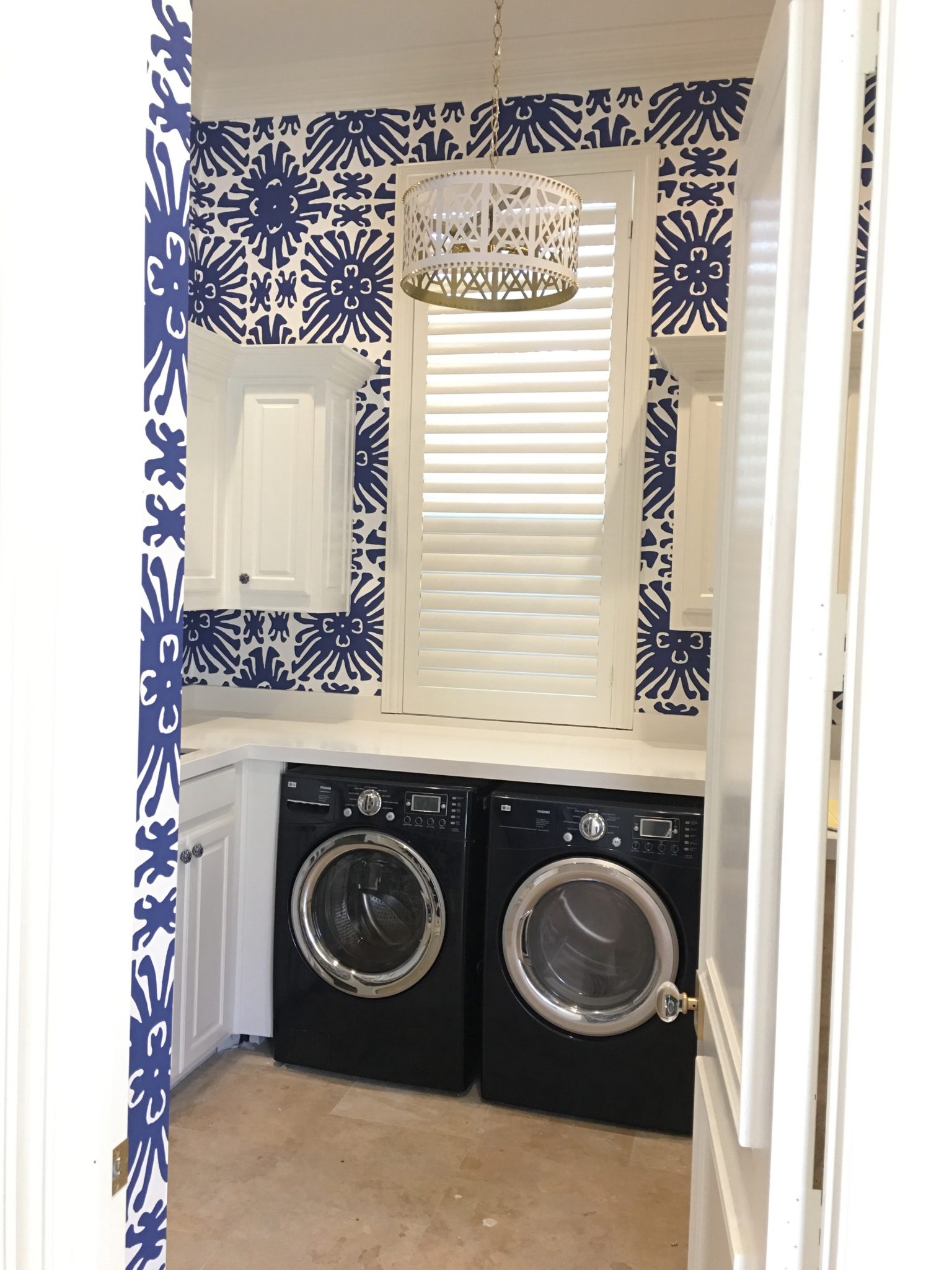 All of the fun details are up next!  Window treatments, cushions & pillows for the mud room, artwork & organization/storage accents.
The big reveal is next week, but make sure you're following me on Instagram for sneak peeks & other updates!
Save