Tomorrow's Christmas Giveaway: Villa Home Decorative Pillows!
I'm pretty stoked about tomorrow's giveaway!  It's open to all of our friends in the blogosphere as well as clients that come in to IBB tomorrow.  We're giving away a gorgeous pair of embroidered decorative pilows from Villa Home!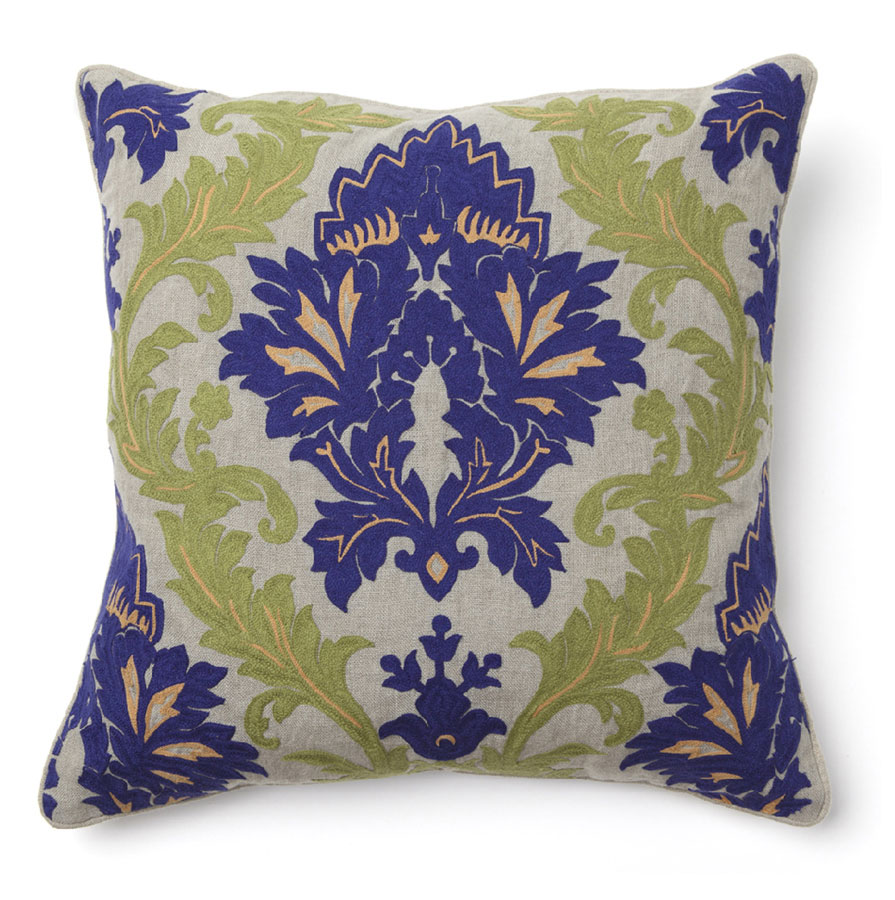 Villa Home is one of our favorite decorative pillow lines at IBB.  They offer fresh colors & patterns & are amazingly well priced!  We have a fabulous selection of their collection in stock right now.  Use a pair of these gorgeous pillows to add style to your sofa, on your family room chairs or to add color to your bedroom linens.
Pillow cover material: 100% Linen
Pillow insert material: 95% Feather / 5% down – 100% cotton cover
Embroidered front
Dimensions: 18″ W x 18″ D
Here's how to enter:
Online: Just leave a comment anywhere on the blog between now & 5:00 PM Central time on December 4, 2012. Make sure to leave your first & last name with your comment.
In person: Simply fill out a form at the giveaway display table by our reception desk at IBB Design Fine Furnishings & drop it in the bowl.
All online names will be added to the bowl for a drawing at 5:00 PM Central Time.
The winner will be announced here on the blog tomorrow evening.
Some of the giveaways will be in store participation only & others will be opened up to all of our amazing friends in the blogosphere that are outside of the Dallas area.  Check back frequently on our blog or our facebook page to see when & what our next giveaway will be.  You never know when it will happen!
Good luck & happy decorating!!!