Sneak Peek: Spring 2011 ~ Fresh Fashionable Fabrics
I just love it when an upholstery line we carry just "gets it".  Do you know what I mean?  Yesterday, the designers at IBB were all treated to a sneak peek of what we'll see at market in High Point in April from CR Laine.  If you haven't taken a look at CR Laine in the last few years, you will be pleasantly surprised with their divine transformation.  They've taken fresh to a whole new level & are quickly gaining clout as color trend setters for the industry.
Take a peek at some of my favorites being introduced for Spring 2011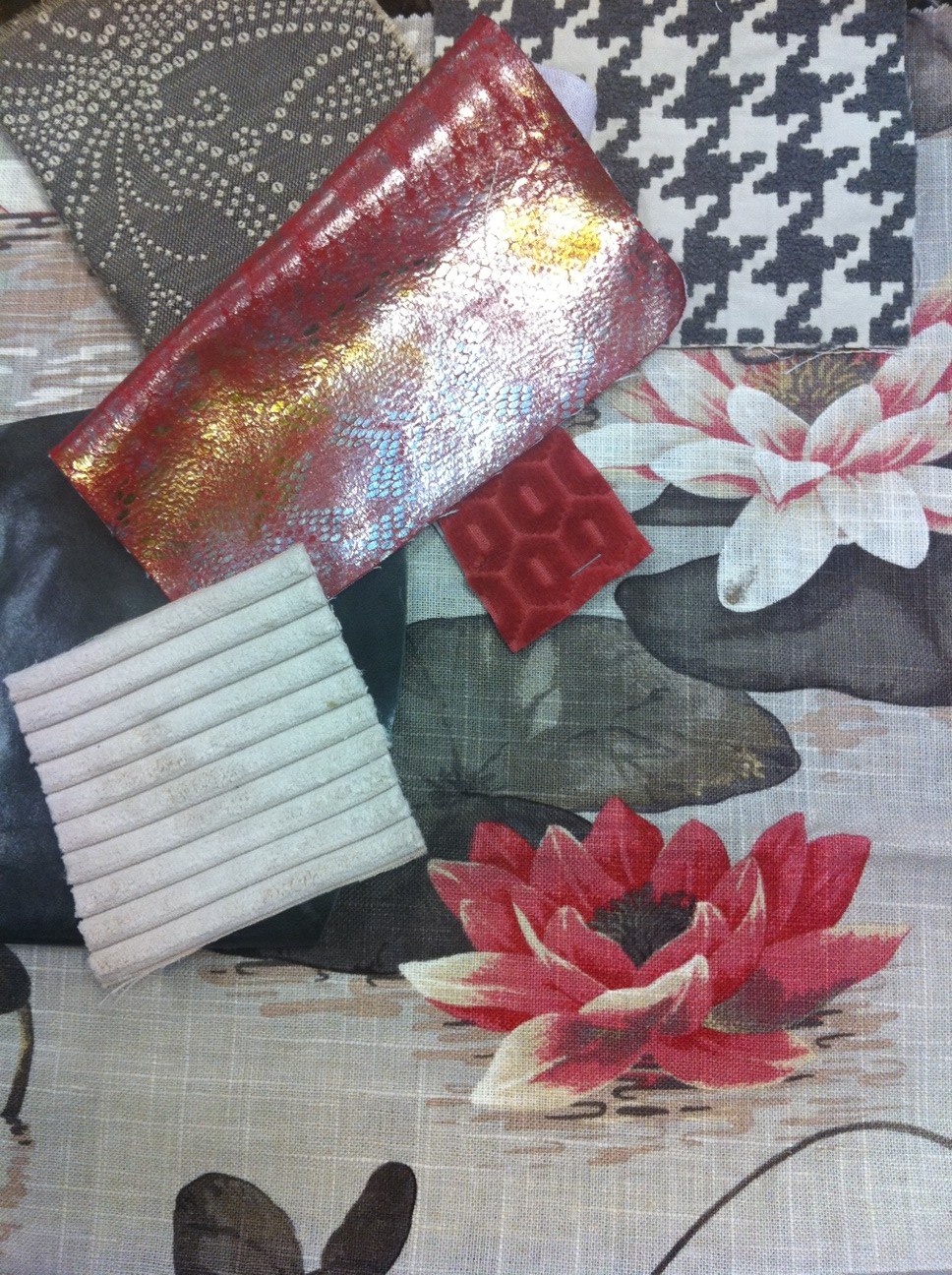 Gray is a fabulous neutral & they're pulling out the punches with this color scheme.  I love the pop of the pinkish honeysuckle  red (2011 Color of the Year).  It brings the traditional floral print to life.  The traditional gray houndstooth accent fabric gets a fresh update by taking on a larger scale in pattern.  Check out the metallic snakeskin print in honeysuckle.  Now this fabric would add some instant glam to your space & really kick it up a notch.  I can see it on some fun small bench ottomans or used to cover a fabulous accent chair.  Instant statement piece.  Oh, and by the way ~ it's a microfiber!  Yep, that's right!  Style & durability.  Hello, can you say family friendly fashions for your home?  I told you they "get it"!!!  The fabrics in this scheme will also go with the yummy Sunbrella velvet sofa I showed you on Good Morning Texas last week.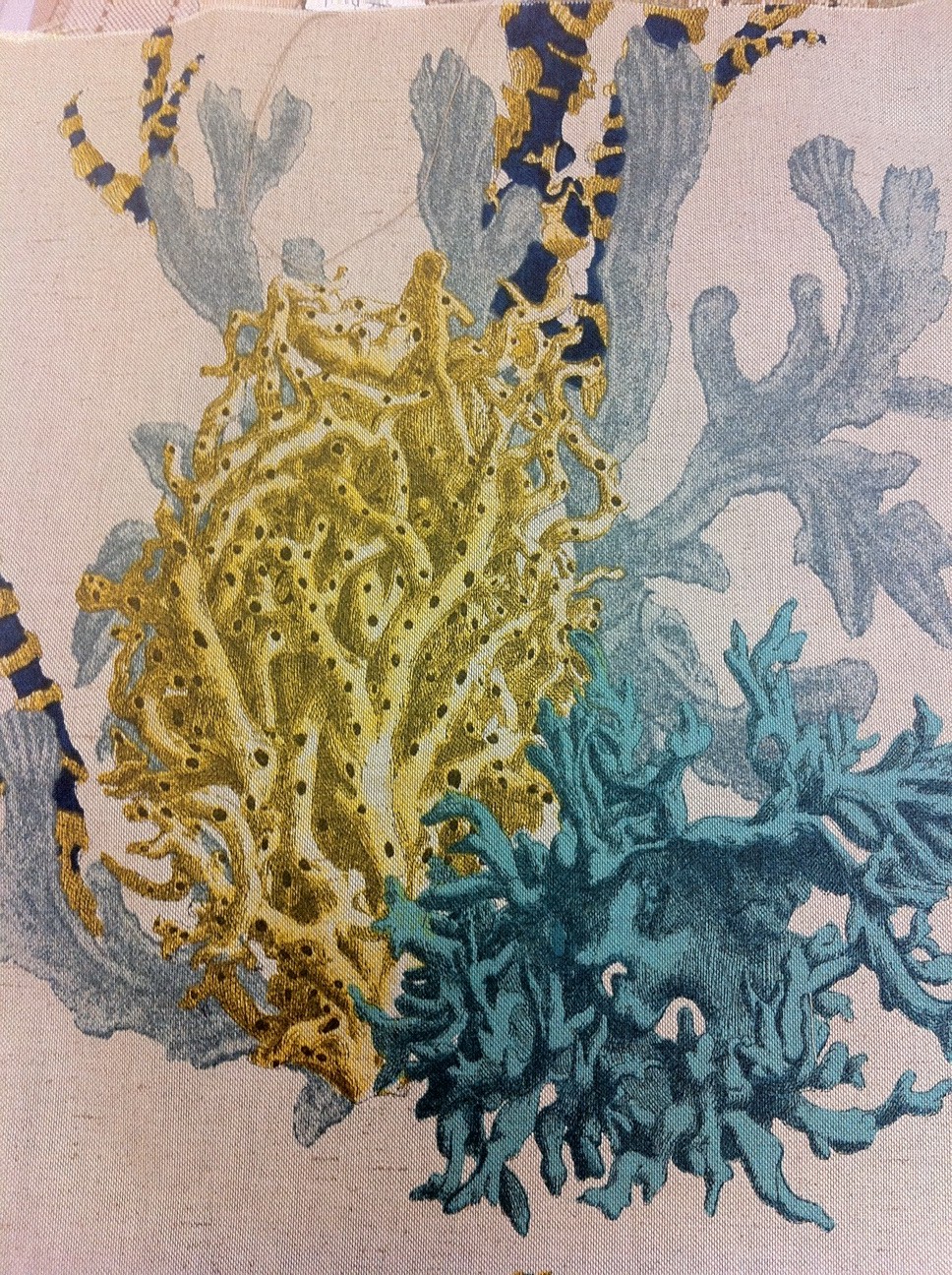 So, last year's color of the year was turquoise & if you're a loyal reader of the DD blog, then you know that I am a HUGE fan of turquoise.    I really can't get enough of the color.  Pairing a lemon or sunny yellow with it creates one of my favorite color combinations.  It just feels so fresh & happy to me.  I'm using  these colors in my family room in my new home.  I love this fabric from CR Laine.  Yes, the pattern is a coral design but this certainly doesn't mean you have to use it in a beach house.  It would be gorgeous on pillows or a pair of chairs.  How about on the chair below?  Instead of the green on the wood frame, let's accent it with turquoise.  Did you know that CR Laine will let you pick ANY Benjamin Moore paint color to apply to ANY of their wood frames?  Or, maybe we cover the chair in a turquoise solid & use the the turquoise & yellow coral pattern as the fabric for the loose back pillow.  Talk about options.  My fellow design devotees, we could have some fun here!!!
I hope you all enjoyed today's sneak peek!  We head to High Point for market in April, so stay tuned for more updates.  Enjoy your weekend design devotees!
*Like what you see & want more?  CR Laine is available at IBB Design Fine Furnishings.  Contact one of our designers for more information.