HP Highlights: Innovative Designs for Today's Lifestyle
We've just returned from our buying trip to High Point, North Carolina and I'm happy to report that several furniture manufacturers & designers are really in tune to today's needs & how people are living.  They're offering consumers more & more options as well coming up with innovative ways to allow one piece to be used several ways.   We all know that furniture is an investment, so you really need to take your time to select quality, stylish & purposeful pieces for your home.  Take a look at a few of my favorite finds.  These home furnishings are not only multi-functional, they're also super stylish!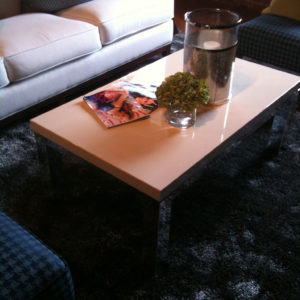 Cocktail Table by Barclay Butera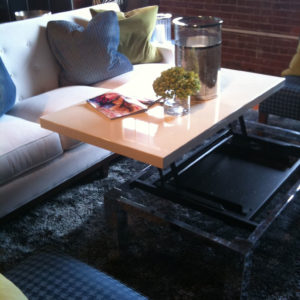 The cocktail lifts up on hinges to become dining height.  So perfect for those with smaller homes, lofts or apartments that don't have a true dining area.  Also great for those days when you just want to dine in front of the TV.  Or, how about using it in a game room or media room for popcorn & drinks?  Your guests will get a kick out of it's double duty!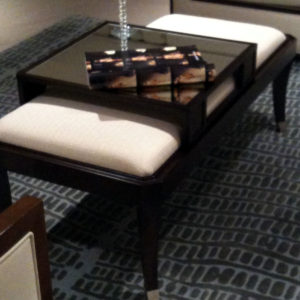 Fabulous upholstered cocktail by Century.  The mirrored tray slides so you can place it in any position you like.  Plus, this table is H-O-T!!!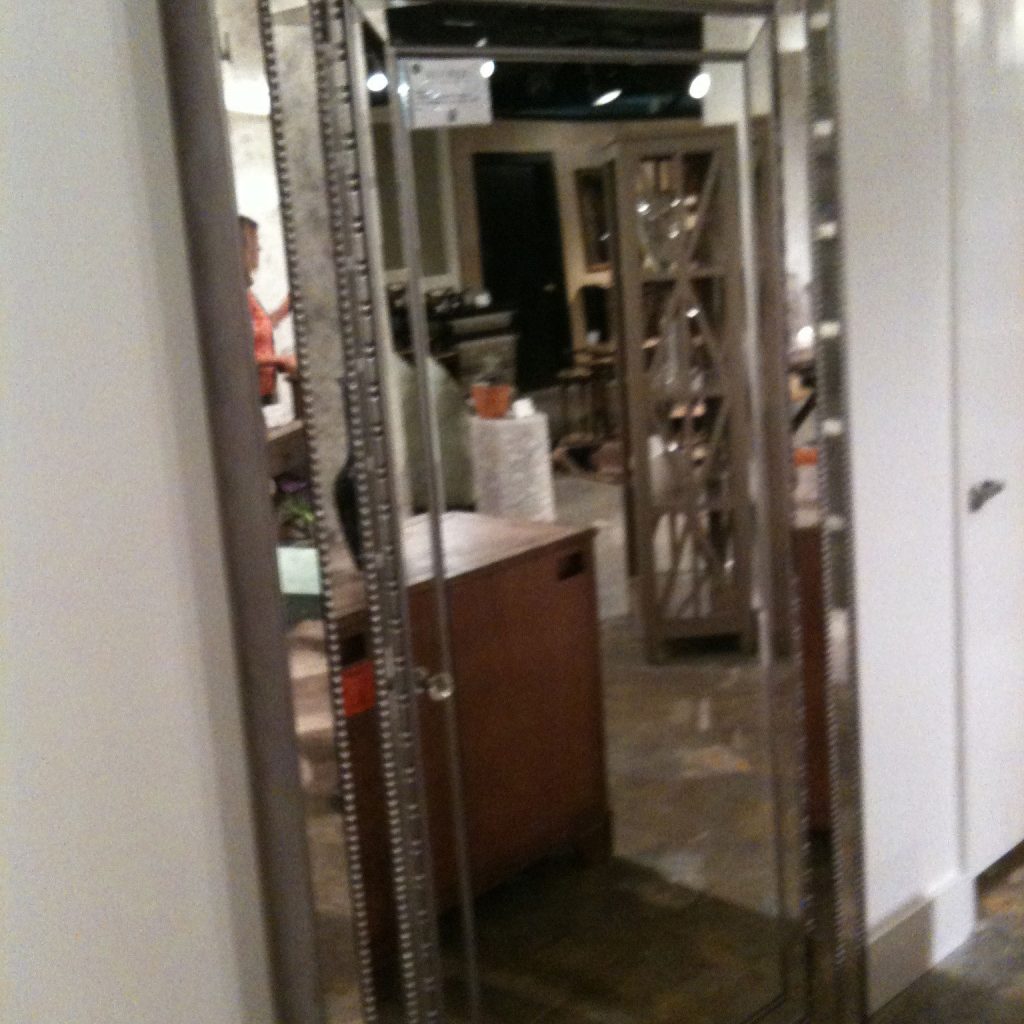 This dazzling floor mirror with eglomise details is by Hooker.  Use the crystal knob on the front mirrored panel to open it & reveal a jewelry display large enough to hold all of your necklaces & baubles.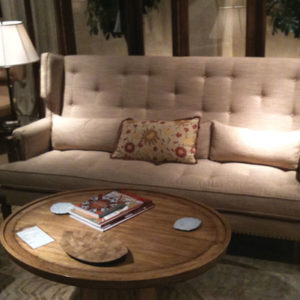 Round cocktail table by Guy Chaddock.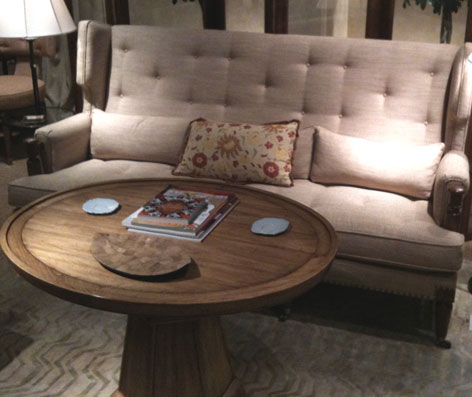 This table also goes from cocktail height to dining height.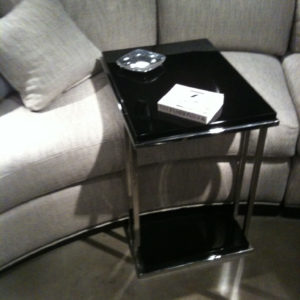 This is one of my favorite end tables.  Michael Weiss created it for Vanguard.  It slides right over the seat cushion of your sofa.  It gives you the option of having a spot for your drink, snacks or remote control anywhere you sit on the sofa.
Thomas O'Brien designed this classic coffee table for Hickory Chair.  It's not a new introduction, but it's one of my favorites.  I've showed it to you before.  The base of the table is slanted at the perfect angle to hold coffee table books or magazines.