5 things to make you feel cozy
Cooler temperatures means it's time to get cozy.  Snuggle up & take a look at a few things to warm up your home…
1) faux mink fur pillow in chocolate brown adds warmth & luxury to this gorgeous chair by Taylor King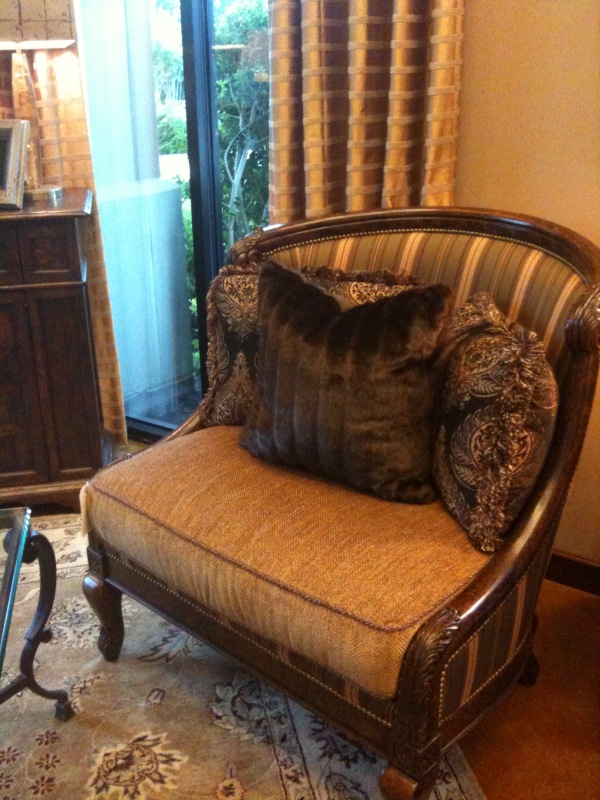 2) any shade of orange (think harvest pumpkin) The plush orange chenille and deep seat on this chair make it extra cozy!
3) a well done fireplace mantle
We've kept it simple here.  With the cedar ceiling beams & fabulous stone fireplace in this family room, you don't want to over do it on the accessories.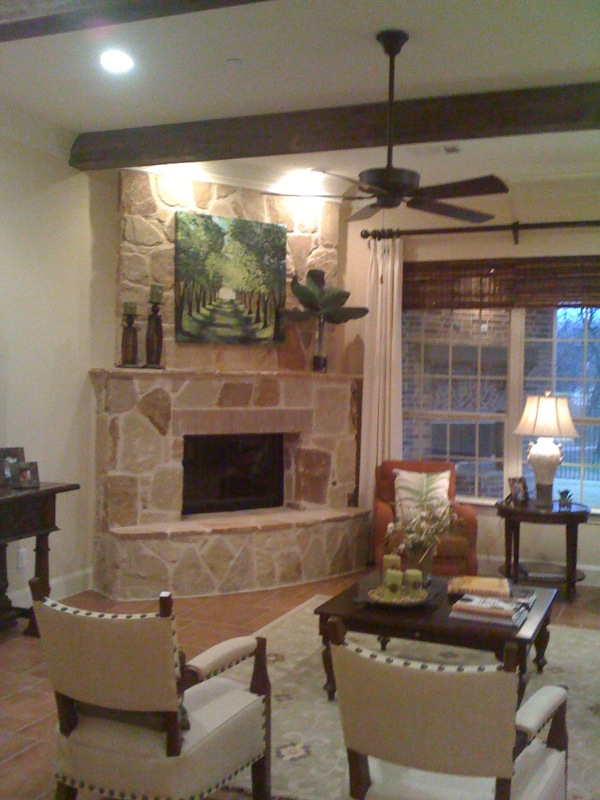 4) a fabulous place to put your hot cup of cocoa or night cap (fabulous cocktail table or end table)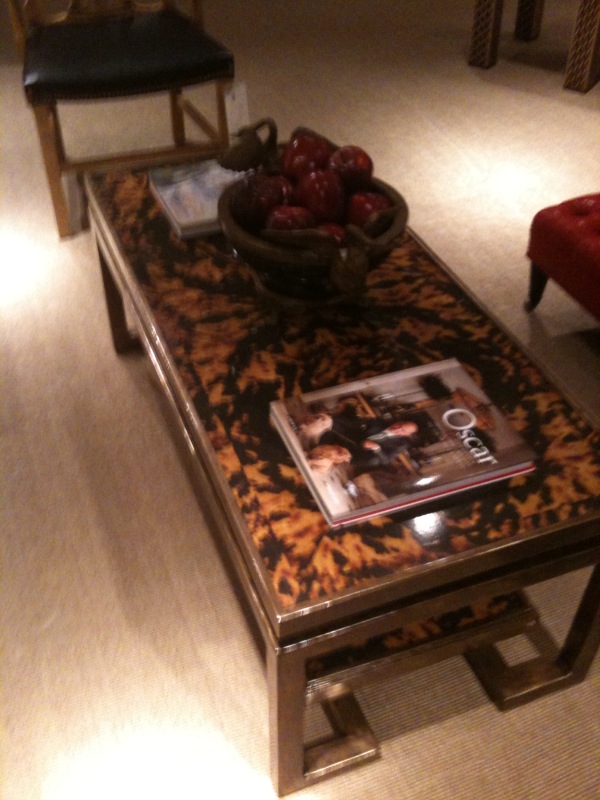 Cocktail table by Oscar de la Renta for Century
5) piles of pillows reflecting a fall ambiance (can't u just imagine running & jumping onto a pile of cozy pillows as if they were fall leaves? LOL!)