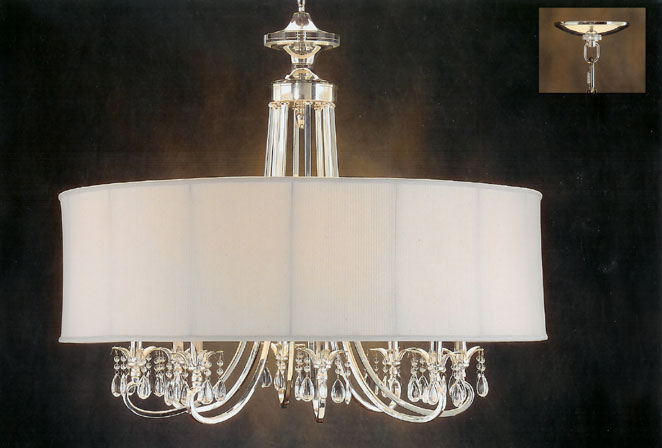 Today is my birthday!  So, I thought it would only be appropriate to have some glamour & bling today!  This amazing piece is by John Richards, so we should expect nothing less than a real show stopper!  They actually make lamps out of this very same design (see next photo).  Pricey?  Yes, but it's like purchasing a fabulous pair of Manolo Blahnik's (Remember ~ it's my birthday! ~ insert wish list here).  The splurge is well warranted.  A guilty pleasure if you will.  Your home will be gorgeous!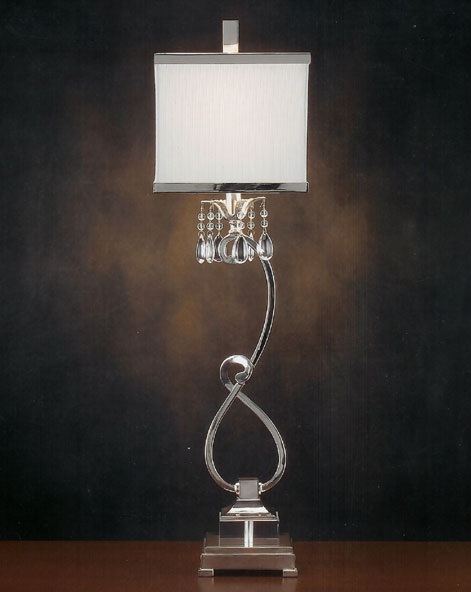 It's pretty obvious that I could be charged with over-using the word fabulous 😉  But, come one!  What other words could you use to describe this chandelier?  It's fabulous!  Here's some other words that come to mind:  stunning, glamorous, gorgeous, sparkley (that would be a made up Shay word ~ who doesn't love sparkle?), jaw-dropping,  GOTTA HAVE IT!
Help me out here…  What do you think?