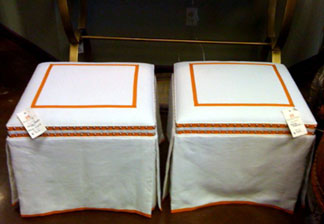 These are a must-have for your home!  Functional, movable & so super stylish.  They can go just about anywhere in your home.  Place them in front of a fireplace, an entertainment center, or perched in a bare corner.  Use them in your master bedroom in front of your bed instead of a bench & you have "his & hers" places to sit.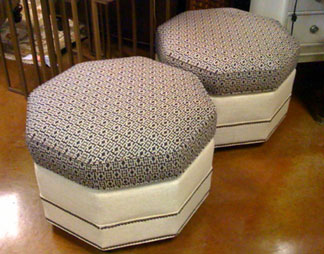 Picture yourself having a group of friends over for a party & having them rave about your new ottomans!  Use them in pairs & offer your guests a comfy seat that they can pull up & join in on the fun.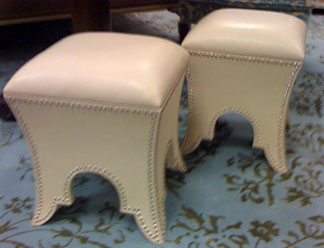 They come in a variety of different styles, frame shapes & fabric options.  The tops of the white leather ones pictured above open to reveal a storage compartment.  Just about every furniture manufacturer is making these amazing bench ottomans now.  The perfect little addition to any space.