HOW TO DECORATE A KID'S ROOM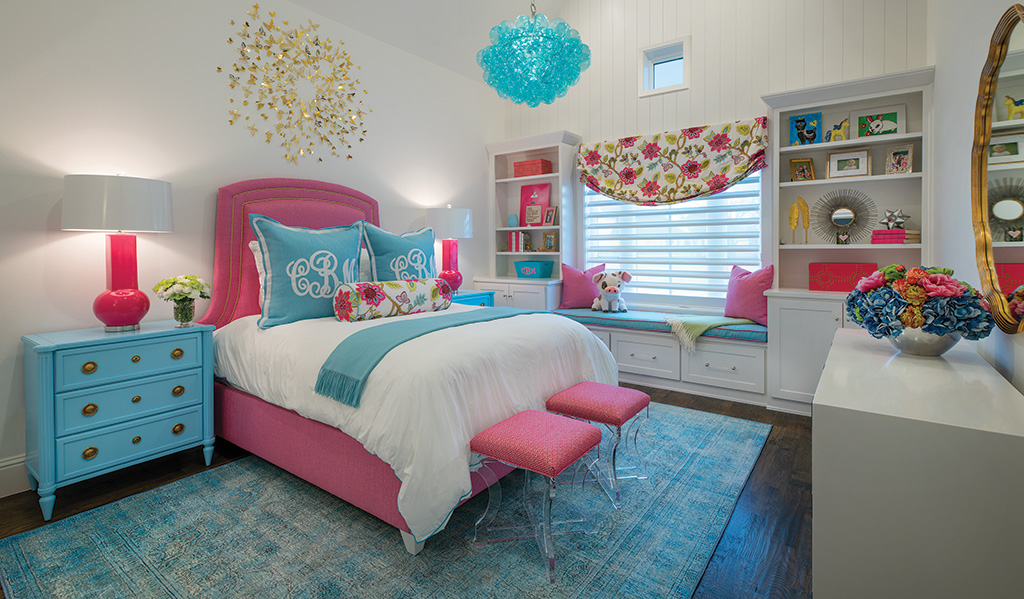 Let's be honest, kids' rooms are the most fun to decorate! You can let your inner child run free and be creative in a way you wouldn't necessarily in the rest of your home. Of course, there is always that balance of compromise – incorporating your ideas with the ones of your little one. Here are a few tips to make it a space that is beautiful, functional, and most important, one your child will love.
PAINT
A common mistake is to use your child's literal favorite color. Painting a wall bright Barbie pink or Superhero green may be their choice, but tone down the shade. Bright colors instigate activity and can make it hard for kids to wind down and relax – the main purpose of the bedroom! Children are highly emotional, and their space will directly affect them. For example, too much red can cause the inability to focus, while yellow energizes and excites, making it a difficult choice for an already active kiddo. You can absolutely incorporate their favorite hues; just keep in mind the tones for a nice relaxing retreat. Pull in those bright hues through storage bins and artwork.
FURNITURE
Toys, books, and video games – oh my! When you think of kids' rooms, you automatically think of clutter. It's unlikely that will change, so providing space to keep all those items is key. Storage ottomans are great, especially for smaller kids, as they can reach things (and clean up!) by themselves.
Trunks and vintage suitcases are also a different way to add storage. Being close to the ground, these pieces can hold items such as clothes they haven't grown into yet or toys that don't get played with as much. They can also be used as a nightstand.
Desks also make frequent appearances in rooms, but the function changes yearly. Use those desk drawers for crafts and smaller toys when they are not needed for pencils and calculators.
Shelves are an obvious solution, but try an etagere that can grow with your child. Use baskets on them to store toys and electronics now and then repurpose it as they grow.
ACCESSORIES
Decorative wooden ladders leaned up against walls can hold those blankets that are used for forts and/or just too sentimental to be let go of quite yet. Shades are a great window covering option as opposed to drapes; it keeps them off the floor and fingerprints off of them. Indoor/outdoor rugs are an excellent option for durability and cleaning, as it's impossible to pair a child with a rug and keep it clean.
Use that space under the bed! Baskets and bins are a common theme in rooms, but location is key. Keep frequently-used toys close by keeping baskets underneath – You'll eliminate space for lost socks and Legos!