Enhance Your Space with Lighting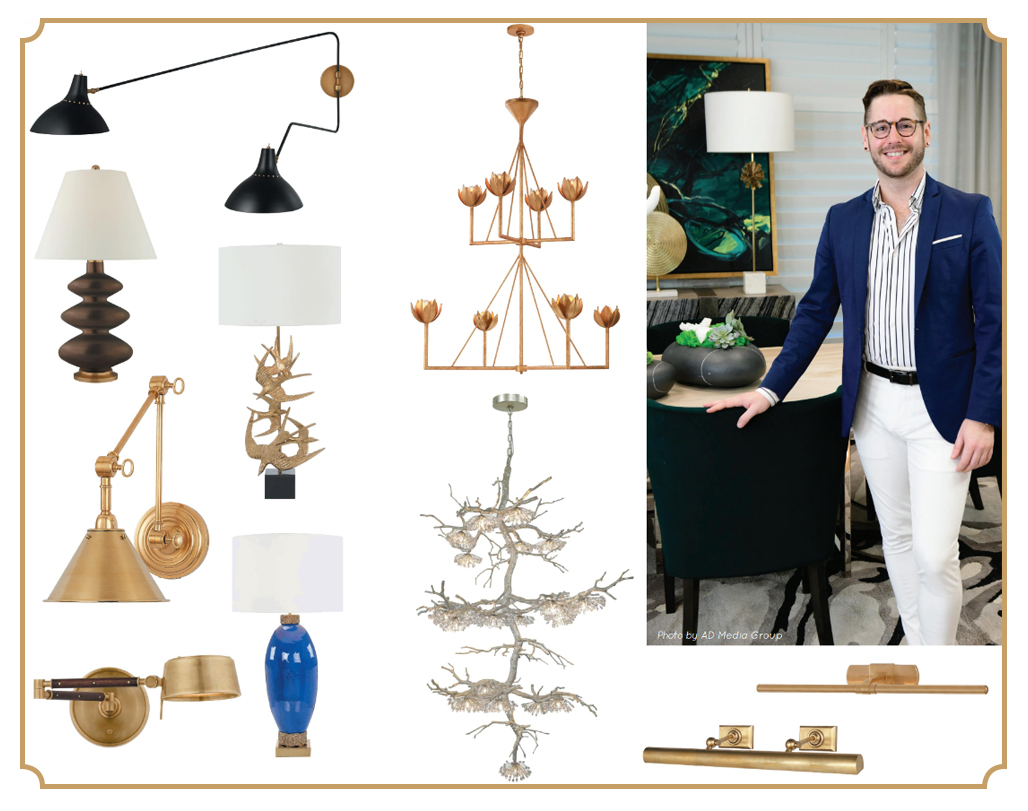 Lighting is one of my favorite ways to enhance a space, and it is often overlooked. The right chandelier can take your room from good to great! A perfectly placed lamp can bring light to a dark corner or illuminate your nightstand just perfectly to finish your favorite book. Here are a few tips for you to consider while choosing lighting for your space:
1. Scale matters – A quick and easy calculation can help you choose the right size chandelier for your room. Simply add the length and width of the room, convert the total to inches, and you'll get a great diameter to fill the space. Often, I lean on the side of something slightly larger to give the eye an anchor point.
2. Finish – Lamps come in all kinds of fun colors, so pull a color from your favorite fabric in the room and find a lamp in the same color! Pop the room with the sparkle of crystal or add a splash of silver or gold for a glam moment.
3. Picture Lights – Don't be afraid to accent your favorite piece of artwork with a picture light! They come in all kinds of shapes, colors, and finishes. Draw attention to an area with a swing arm or add a subtle glow to a beautiful painting with a slim profile. If you aren't sure where to start, come by the store, and we will help you find the perfect lighting for your space!