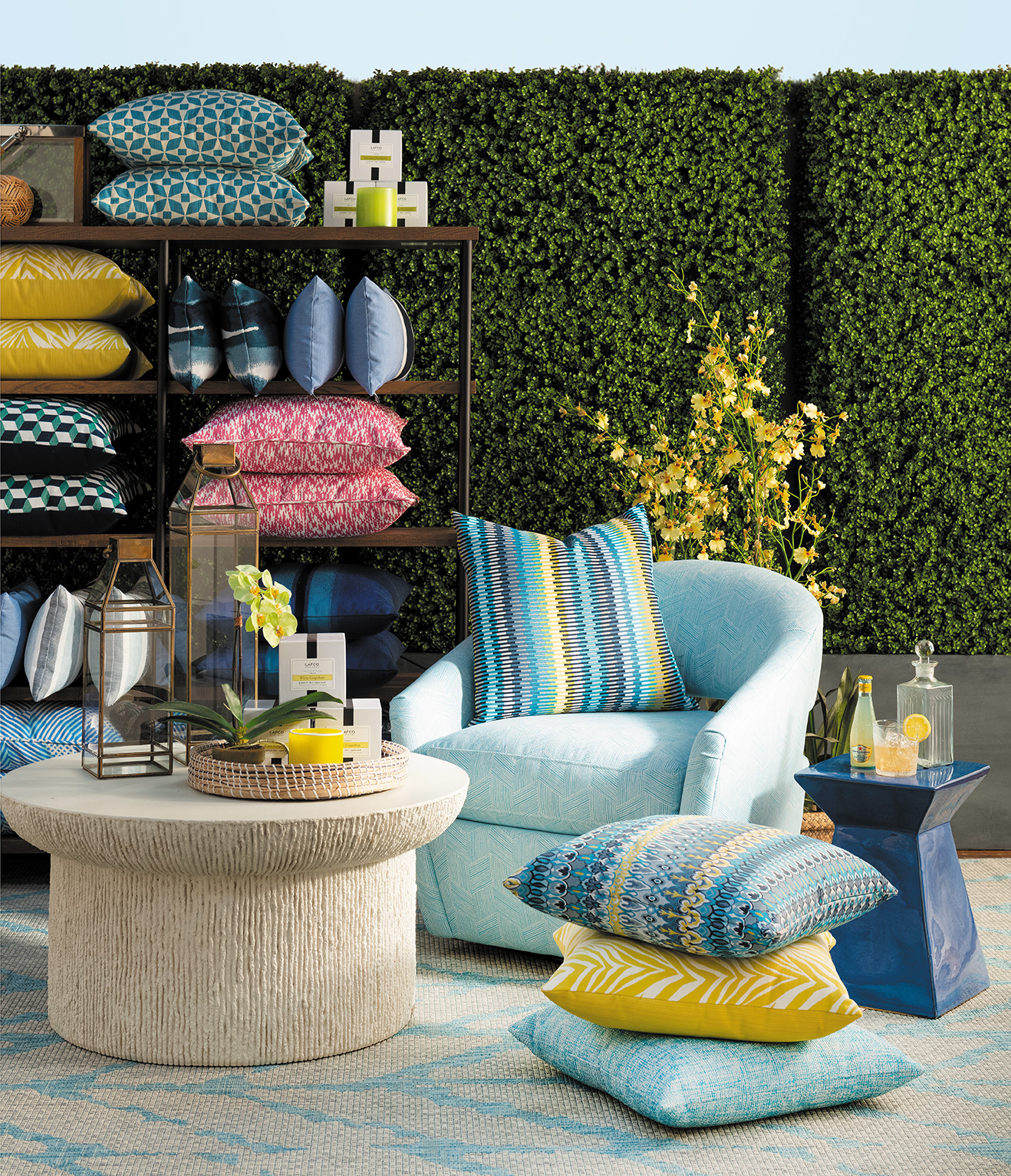 It's time to put a little freshness in your home – whether it's in your family room, bedroom, or patio.
The artful display of pillows is all about harmony.
By placing texture, color, shapes, and patterns together, movement is created, and it engages the eye to evoke a fresh, happy, peaceful feeling!
Come in and let one of our designers help you create that perfect display from our large assortment of pillows.