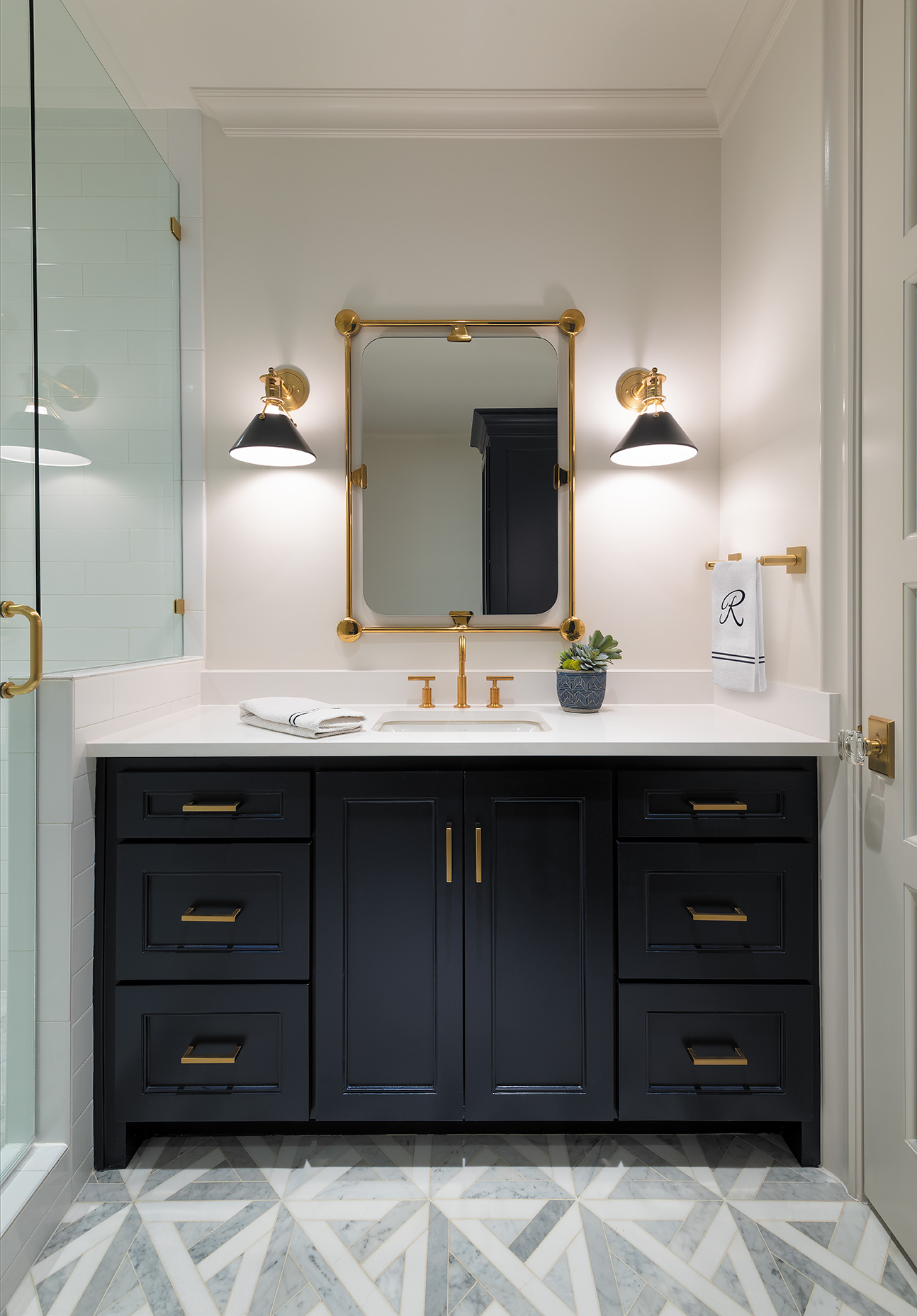 A touch of gold imparts a comforting, warm feeling to your home. Here are a few ways to incorporate gold into your décor.
1. To add warmth to a gray palette, layer in lamps and other accessories throughout the space. Make sure to evenly disperse them through the room to achieve a sense of balance. Items with mixed metals can also help you blend the cool and warm tones together.
2. Decorative lighting is like jewelry & can help give your space a new look. Change your existing chrome chandelier to a brass fixture or find a fixture that is designed with mixed metals.
3. Replace existing chrome hardware and fixtures in your bathroom with a brass or mixed metals. Updating your cabinet or door hardware with current finishes can help make your house feel like a brand-new home!
Making any of these changes can help give your home a fresh new look. If you need assistance in transforming any room, the IBB designers are always ready to help you bring in a touch of gold!