A Lesson in the Custom Home Building Process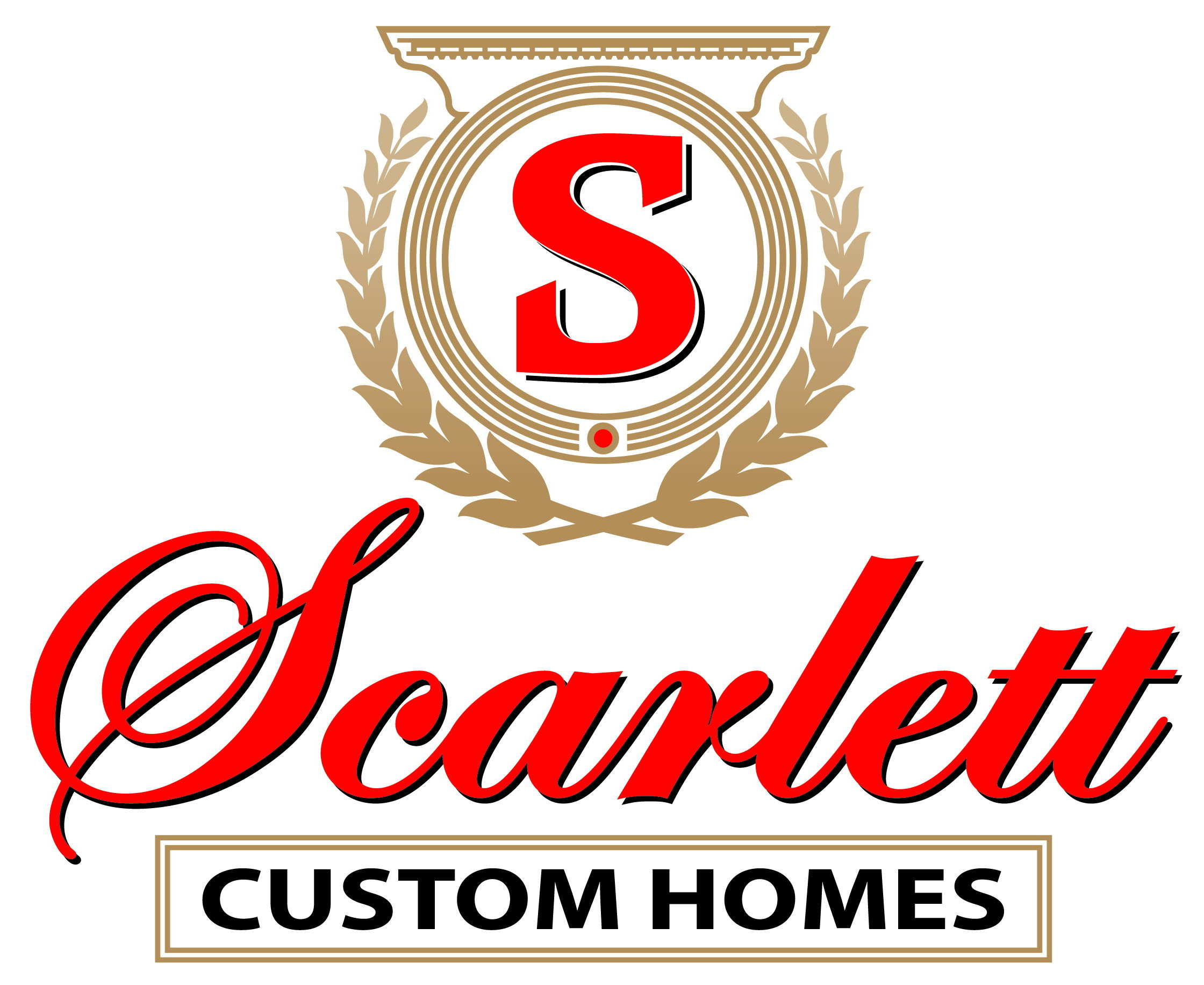 For today's lesson, I've asked my good friend Mike Scarlett from Scarlett Custom Homes to give us his five best tips for advice on building a custom home.  Mike has been in the industry for over 30 years & really knows his stuff when it comes to building a quality custom home.  His tips could make your home building process much smoother & more successful.
1.  Know your values. Be aware of the prices and square footage of the homes in your neighborhood.  Over building could cause problems when acquiring financing or trying to sell your home in the future.
2.  Pick the right architect. Choose an architect after looking at some of their past designs and verify they have designed many homes and have plenty of experience.   Avoid thinking you will save money by getting plans off the internet.   You could lose a lot of value in your home by building a home that was not designed for your lot.
3. Choose the right builder.   Look for referrals from friends, real estate
agents or interior designers for professional building contractors.   Check out past jobs and talk to their current customers.   Every contractor will give you someone to talk to but they will never give you a referral of unhappy customers.   That is why I recommend to visit a current customer and talk to them.
4. Hire an interior designer. It always amazes me that some people will spend hundreds of thousands of dollars building a home and not hire an interior designer.   Hire a designer to help lay out furniture, pick colors, tile, hardware, flooring, window coverings and more.   Designers will help keep the job moving and also help you with communicating with contractors.  If you want your house to look like the pictures in the magazines, you need an interior designer.
5.  Get detailed bids.   The sure way to have problems when building your home
is not knowing exactly what you are getting.   Make sure you have a cost break
down on your project with each phase of construction priced separately.  Avoid contracts with many allowances because you will never know what the
true cost of the home will be once it is completed.   Spend the time up front
picking as many items as possible.   This will make the job go faster and give
you a better idea of what your total cost will be at the end of the project.
For more information on building a custom home or on Scarlett Custom Homes log on to www.scarlettcustomhomes.com or contact Mike Scarlett at mikes@scarlettcustomhomes.com.