World's Tallest Building Opens Today in High Style
Design & architectectural lovers around the world are swooning today as the extraordinarily elegant 160 story (2,625 feet)  Burj Dabai opens today.  The tallest structure in the world.  Can you imagine the views from atop?  Think sensational views of the Arabian Gulf not to mention, well, just about all of Dubai!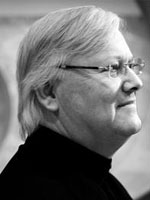 The luxury building, designed by American Adrian Smith, boasts an observation deck on floor 124, 900 residences, fine dining on 122, 37 floors of office space, a nightclub, a 160 room hotel & more.  The Y-shaped design was inspired by the native desert flower Hymenocallis. The plan was to construct the world's tallest structure that would also become an iconic architectural wonder that would entice curious minds from around the globe.  The importance of carrying out Dubai's rich culture & history was realized as well as creating a unified global identity that would welcome a diverse demographic of visitors and residents.
The indulgent interior design was led by Nada Andric of Skidmore, Owings & Merrill LLP.  Click here to see a slide show of the interior renderings for the building including rich stones & woods, stainless, steel, sexy curves (inspired by cursive Arabic writing) and sleekness.  Over 1,000 works of original art will hang throughout the tower, many commissioned from local artists.  Hand made rugs will adorn the silver travertine floors.
Ready to buy your pad high in the sky?  Not so fast.   Apparently the recession is not on everyone's mind these days.  Rumor has it that this swanky structure in the clouds is already sold out.  But don't put your check book down just yet.  You can always book a luxurious vacation remnant of Lifestyles of the Rich & Famous & stay in one of their fabulous hotel rooms.