Trend Alert: Turquoise & Tangerine
So, remember when I was telling y'all that my favorite new color combination is turquoise & tangerine?  Well, I'm just ecstatic to report that it was shown all over the fall furniture market in High Point, North Carolina.  From fabrics & upholstery to pillows & accessories, the eye catching color combo well, caught my eye.  Check out just a few of the ways it's being used…
Fabulous chair from Hickory Chair.  Soft supple aqua chair fabric with a pop of orange in a throw pillow.  Such a luxurious statement!  This also happens to be one of my very favorite chair frames.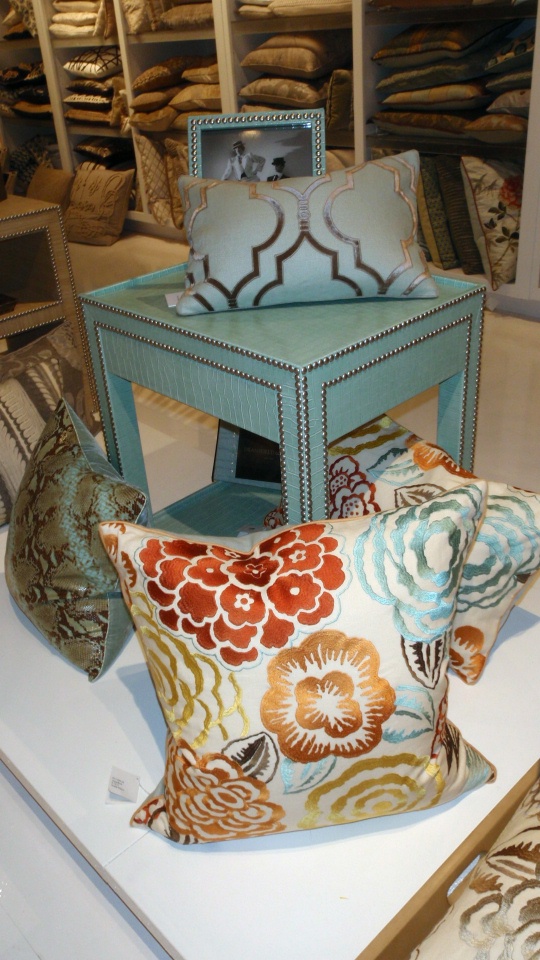 Yummy pillows by Dransfield & Ross
Fun paisley print chair from Sam Moore
This hand blown glass was one of my absolute favorite finds at market this fall!  It's so affordable too!  Look for it at IBB soon!
Large floral print chair by Century.  I love the detail of the contrasting welt cord on the cushion.  Such a fun look for a family room or sun room.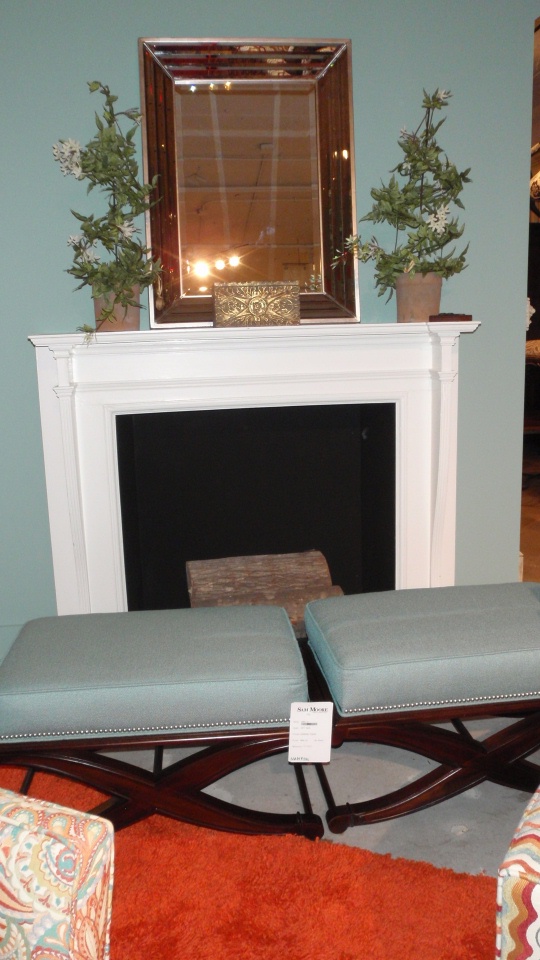 Sleek bench ottomans from Sam Moore paired with a bright tangerine rug.