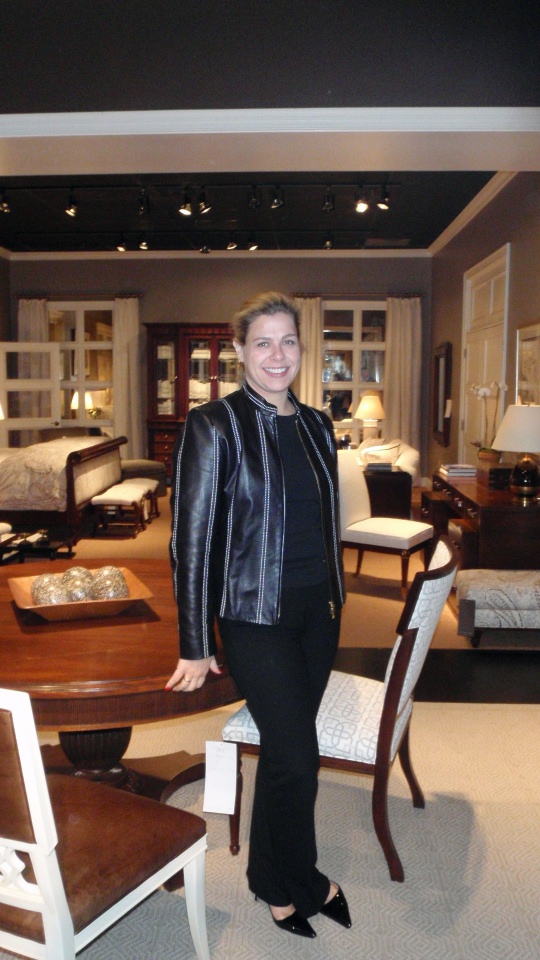 Yesterday I had the great pleasure of getting a VIP tour of Hickory Chair during their blogger breakfast.  One of the highlights was getting to hear Alexa Hampton discuss her designer collection of furnishings for the company.  Her style, as well as her energetic personality is infectious.  She has such passion & enthusiasm for this collection she has designed for Hickory Chair.  I could have listened to her describe her pieces for hours.  As the daughter of renowned designer, Mark Hampton, it is no surprise Alexa has such an extensive knowledge of the design industry.  Her inspiration comes from many facets of her life including a passion for antiques, encounters with friends & family & worldly travels.
Her collection is sexy and sophisticated.  It's not just eye catching, it's also comfortable.  Alexa explained the lengthy process of perfecting the pieces for her collection and how they re-worked each piece until it was functional, stylish & cozy.  The options in her collection are endless.  That's what Hickory Chair is known for.  They'll customize any piece to fit your desires.
Alexa is known for her reflection of classicism.  She joked that when she was pregnant with her twins, that Thomas O'Brien teased her.  He asked if she was going to name them "Neo & Classical" to which she quickly retorted, "No, Vintage & Modern".  See, I told you she was spunky!  She emphasized her goal to design pieces that would speak to both men & women.  Scale is a huge priority to her.  The room burst into laughter when Alexa referred to what she calls a "chofa", or a sofa that is so horribly out of scale that it takes away from the beauty of a room's tall ceilings.
The collection embodies detail and perfect balance.  The use of geometry, fluted feet on some of the chairs, and functionality of each piece are astounding.
Here are a few highlights from the tour & some of my favorite pieces from Alexa Hampton.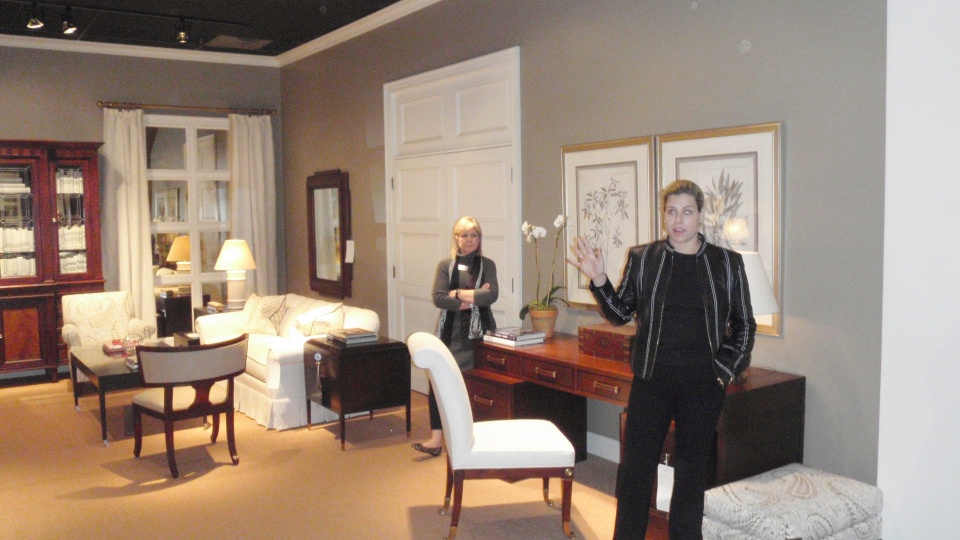 Kicking off the tour of Alexa's collection
Alexa describing my absolute favorite piece from her line!  How sexy is this?  Such a statement!  Definite WOW factor!
Up close & personal ~ This chair is bringin sexy back!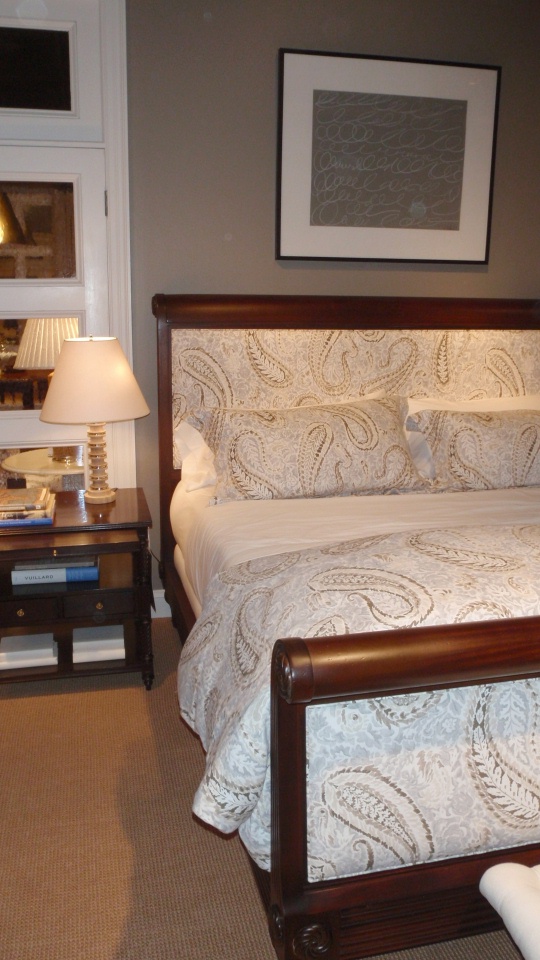 Upholstered bed featuring one of Alexa's fabrics by Kravet.
My new nickname for this Egyptian revival chair is "The Boyfriend Chair" since Alexa pointed out that it was named after a former ex-boyfriend.  I love the sides & arms of this chair.  Hickory Chair has it set up at the end of a wonderful canopy bed.
The Mark desk.  Named after her late father, Mark Hampton.  Alexa says this desk "epitomizes her hopes & dreams for the collection".  Considering it's fabulosity, her future looks very bright.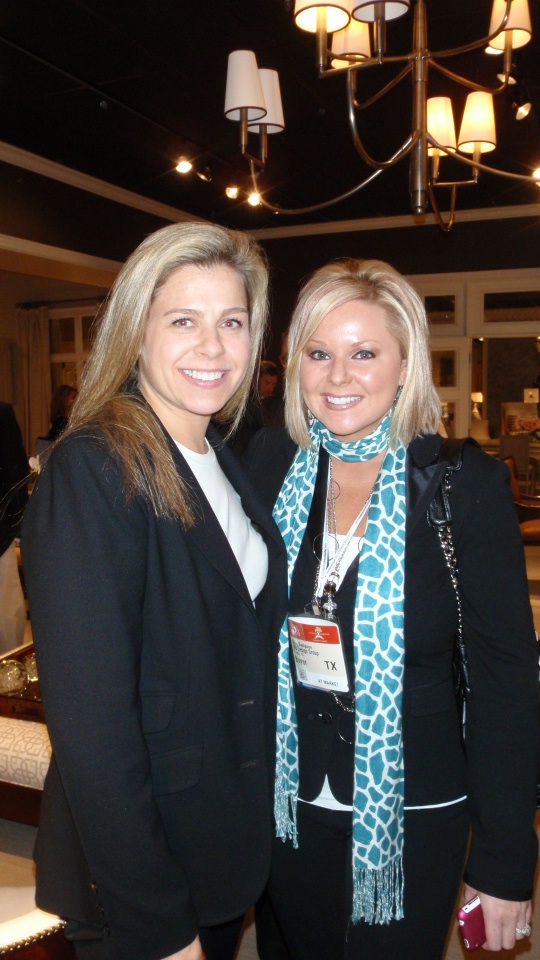 In the presence of design greatness… Alexa Hampton & I at Hickory Chair.
For more information regarding purchasing pieces from Alexa Hampton collection for Hickory Chair contact an IBB Design Furniture Showroom designer.