So, I happened upon this stunning new fabric by Lee Jofa the other day while pulling fabrics for a client…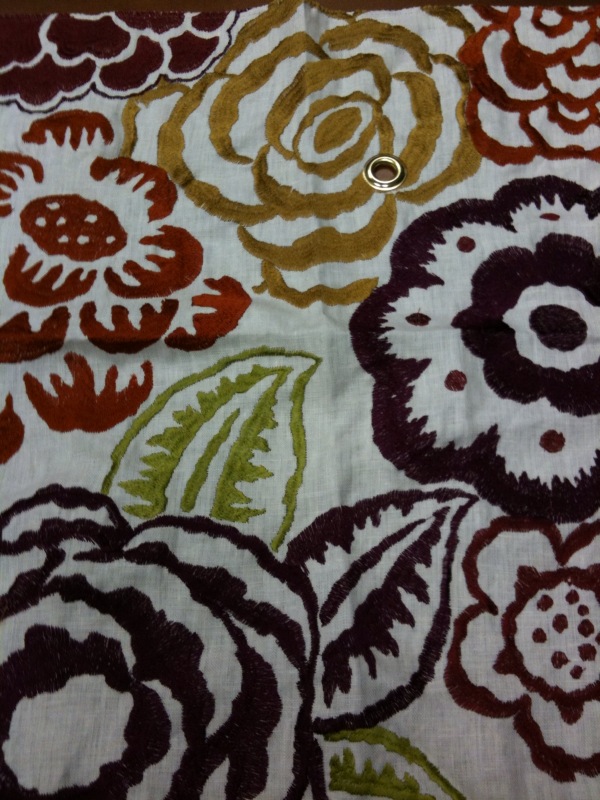 I instantly fell in love with all of the rich jewel tones and the gorgeous pattern.  My mind was racing with ideas of where & how I could use this insanely fabulous fabric.  Master bedroom drapery panels or bedding?  OMG, this would be awesome in a family room because of it's bright happy color palette & eye catching pattern.  So many options!!!  SO, in true Designer Detective form, I whisked out my trusty iphone to snap a photo because I just HAD to share this with all of you.  It's funny how something so fresh, new & lovely can get a designer's heart racing!
I quickly uploaded the photo to twitter to share with the world!  This morning @LeeJofa sent me this in a mention via twitter…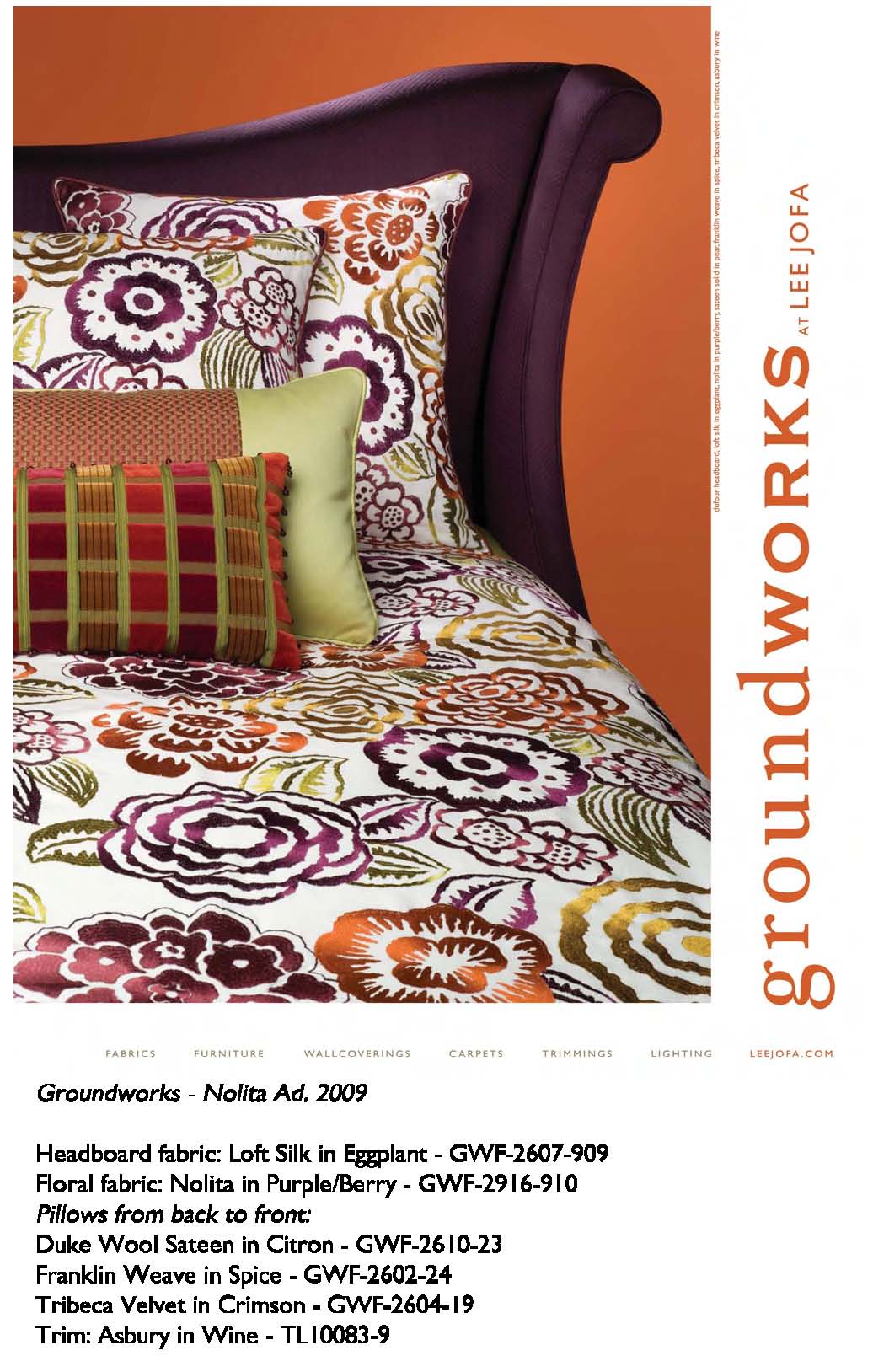 LOVE IT!  They're running this as one of their new ad campaigns.  Watch out people!  We have a hit on our hands!  This fabric single handedly contains all of the "It" colors that the design world is raving about right now ~ Apple green, tangerine & jewel amethyst purple!  Beautifully done!