Is something missing from your home?  You've bought all of the big furniture pieces, but it just doesn't seem right.  You may take a look around & realize that you've forgotten to accessorize.  Accessories are like jewelry for your home.  They can help tie your whole look together.   Here's a few ideas to pull your look together & make your home super stylish 😉
Find a fabulous piece of art.  Use a floral and pottery to pull out the dominant colors of your color palette.
Here's a fresh take for some coffee table decor.  I love the mixture of textures on these decorative balls.  Some are leather, some are smooth & shiny & some are adorned with seashells but they all compliment the same neutral color palette.  Combined in a bowl together, they make a beautiful statement.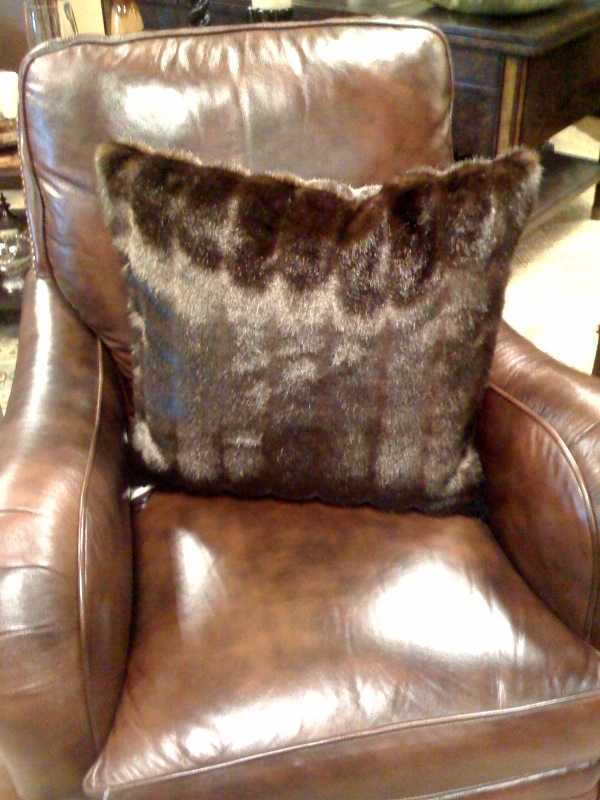 Dress up a casual leather recliner with a luxurious faux mink pillow.  Va-va-va-voom!!!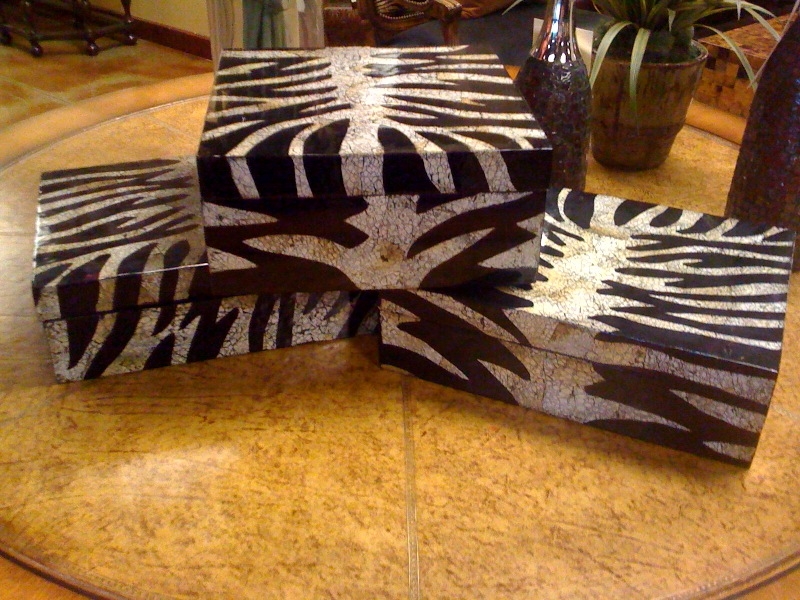 Animal prints are not just for fabrics.  Try these sleek zebra decorative boxes.  They'll most definitely liven up a bookcase.  Or, try a more practical solution & use it to hide unsightly remote controls in your family or media room.