Inspiration for Organization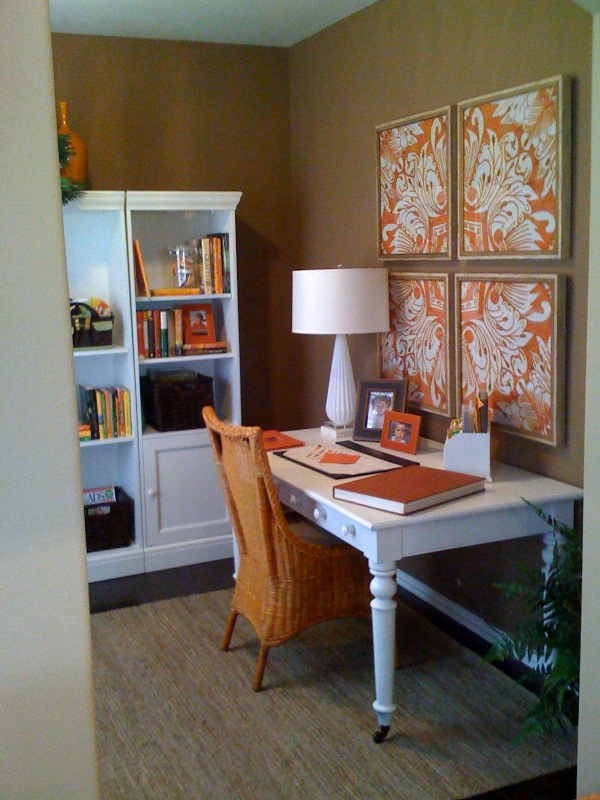 It's a wonder how one gets inspired simply by being in beautiful surroundings.  Having a sense of order & function in your home will give you the calm and steadiness you need to fulfill your life.  Take this suggestion for example; create a planning area in your home.  We've turned this small space located off the kitchen into an oasis of organization.  It's a place to pay bills, get organized, or sit & read a book.  It's a home office or study, but on a much smaller scale.  We chose to use tangerine, mocha & white to create the color palette.  The small room contains a writing desk, chair & a bookcase.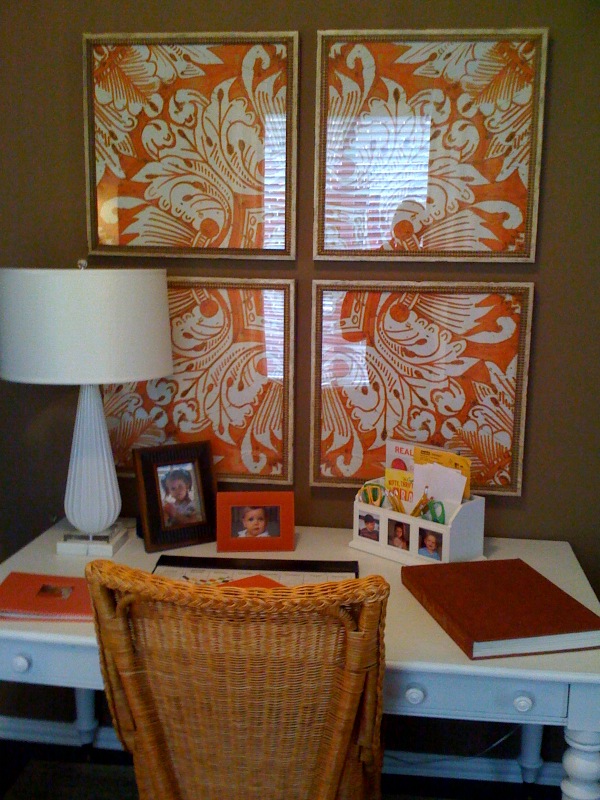 We've hung a grouping of tangerine prints above the desk for a pop of color.  The walls a painted a rich mocha & offer a beautifully contrast to the white writing desk.  A fabulous lamp is a must-have for your desk.  A small caddy style desk organizer help keep the desk clutter free.  Happy planning!